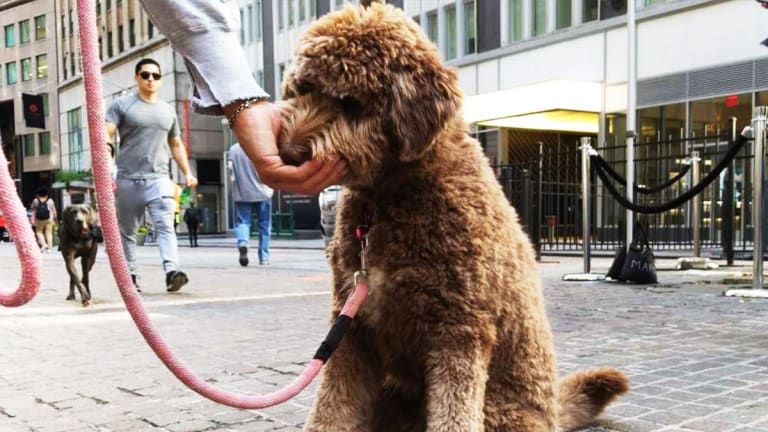 The Top 10 Pet Insurance Options For 2019
Trips to the vet can be painful -- not just emotionally, but on your wallet, too -- here are the top pet insurance companies offering the best coverage plans in 2019.
There's no denying it: We love our pets. Most pet owners will tell you that their pet is a part of the family. And much like family members, pets need health care, too.
Whether it's getting tick and flea medicine, keeping vaccines up to date, or addressing more acute health problems, pet care can get costly.
Unfortunately, this can get expensive quickly. The best way to help with these costs is by getting pet insurance. But not all pet insurance is alike. Like human health insurance, pet insurance comes in many different forms. Depending on your family and pet's specific needs, you may need a certain level of coverage or to stay within a certain price range.
Protect your pet. Discover the best pet insurance available on the market in 2019.
Cat Coverage Price: Starts at $28/month
Dog Coverage Price: Starts at $50/month
Figo is one of the few pet insurance companies that offers complete coverage for dogs and cats. If the illness or injury is life-threatening, Figo doesn't require a copay or deductible, either. The coverage also allows people to select from a wide variety of veterinarians. As long as the vet or specialist is licensed in the U.S., your pet is covered.
There are three plans available:
Essential: Limit of $10,000
Preferred: Limit of $14,000
Ultimate: Unlimited coverage
The company will enroll pets at almost any age, beginning at six weeks and into old age. However, there was a waiting period after enrollment. All of the policies can be managed online, including the ability to renew the policy, make payments, enroll new pets, file a claim, and much more.
Cat Coverage Price: Starts at $15 per month
Dog Coverage Price: Starts at $30 per month
HealthyPaws has several plans that can satisfy any dog or cat owner. Its single plan has no limit to the amount it will pay out, and has a short waiting period of 15 days. The insurance covers a wide variety of scenarios, ranging from standard wellness visits and vaccines to more complex treatments like cancer and emergency care. It also has an Unlimited Lifetime option, which allow the pet unlimited benefits after the full deductible is paid. You also have access to any veterinarian in the U.S.
Additionally, the company is known for its exceptional customer service. It not only has customer service reps available by phone, but it also allows you to find high-level information on its website and easily submit claims through its mobile app.
However, owners of large dogs might want to avoid HealthyPaws. The plan has stingy coverage for procedures related to hip dysplasia, a genetic condition commonly found in larger dog breeds. There is a 12-month waiting period after enrollment for hip dysplasia-related procedures and vet visits, too. Dogs enrolled after the age of 6 aren't covered at all for this condition. Unfortunately, the condition generally takes its toll during the dog's older years, so HealthyPaws would not be a good choice for larger dog owners or dog owners with breeds that are predisposed to this condition.
Coverage Price:
Starts $12 to $20 based on pet species and other factors.
Considering Nationwide is one of the nation's largest insurance companies, it's not surprising that it has a robust pet insurance program. While not always the most affordable, Nationwide is one of the only pet insurance plans that covers species outside of cats and dogs, including birds and exotic pets. Known as the Avian and Exotic Pet Plan, it covers a wide variety of veterinary services, including accidents, illnesses, exams, labs, prescriptions, x-rays, and more.
If you are searching for a high-coverage plan, definitely go for the Whole Pet With Wellness option. This policy is comprehensive, offering coverage for wellness exams, vaccines, and other basic health care maintenance for your pet at a 90% reimbursement rate. One other benefit of using Nationwide is the wide range of veterinarians you have to choose from. You can use a vet anywhere in the world.
Coverage Price: $13 to $20 per month depending on plan
If you are looking to get the most bang for your buck, then consider Embrace Pet insurance. While it isn't the cheapest pet insurance on the market, the plans are incredibly comprehensive and offer fantastic coverage for cats and dogs. It can also be a great option if your pet is, for the most part, young and healthy. Every year you don't file a claim, your annual deductible is reduced by $50.
Coverage is extensive for many more advanced needs, such as exams, cancer treatments, prescriptions, prosthetic limbs, and more. But some coverage exclusions exist for preexisting conditions, breeding, pregnancy, standard wellness visits, and a few outlier tests or procedures. Some reviewers have also praised the company's exceptional customer service -- particularly its ability to articulate complex insurance concepts and terms in a way that customers understand.
Cat Coverage Price: Starts at $22 per month
Dog Coverage Price: Starts at $35 per month
Pets Best is a great option for pet owners on a budget. It is one of the least expensive pet insurance plans for the level of coverage that it offers. Pets Best plans cover accidents, hospitalizations, prescription medications, exams, cancer treatments, and more. While the plans compensate for many basic expenses and some more advanced ones, some areas of coverage are lacking. For example, it does not cover alternative therapies, pre-existing conditions or preventative care.
The plans are flexible, however, in terms of cost, allowing you to select your deductible, reimbursements, and coverage limits. It also has a five-day claim turnaround time, which is impressive when compared to some other pet insurance companies.
Cat Coverage Price: Starts at $10 per month
Dog Coverage Price: Starts $29 per month
Petplan has comprehensive coverage at a fair price. Most of its plans will cover accidents, illnesses, congenital conditions, medications, testing, hospitalizations, and alternative therapies. Some plans even cover expenses that few other plans cover, including advertising for lost pets and canceling travel plans due to a pet's illness.
Petplan will also appeal to owners of older cats or dogs, as it allows pets over 6 weeks of age to join the plan and have no age limit on their coverage. However, it's important to note that Petplan is best used by incredibly attentive and regimented owners. Dogs are required to have wellness and dental check-ups annually in order to qualify for coverage.
Coverage Price: Starts at $10 per month
ASPCA Pet Health insurance is very flexible, making it a good choice for pet owners who want specific coverage at a specific price point. It allows you to make a number of tweaks to the two plans offered, including raising and reducing deductibles, limits, and reimbursements.
Most plans offer a wider range of coverage, including accidents, illnesses, hereditary conditions, and some alternative therapies. Interestingly, ASPCA Pet Health Insurance is one of the few pet insurance companies that cover expenses related to behavioral issues, cremations, and burials. Unfortunately, like many pet insurance companies, it does not cover preexisting conditions.
For budget-conscious pet owners, its accident-only plan is a good choice, as it offers coverage for every kind of sudden issue your pet may encounter from poison ingestion to car accidents. You can even add a few additional features to this plan for a little extra coverage (though it comes at a cost).
Coverage Price: Starts at $30 based on species, age at enrollment, and other factors
Trupanion's simplicity and ease-of-use make it incredibly appealing for many pet owners. Trupanion offers one plan that covers 90% of your veterinary bill -- not just the average rate price for service as some pet insurance companies do. Instead, they determine the amount you pay based on the pet species, breed, age at enrollment, gender, and other characteristics of the dog.
To make things even more simple, Trupanion is the only pet insurance company that allows its customers to pay the veterinarian directly. Rather than fussing with claims, customers pay their portion of the vet bill and Trupanion takes care of the rest without you needing to be involved. This streamlined process, paired with their competitive coverage, has made them a force to contend with in the pet insurance space.
Cat Coverage Price: Starts at $26 per month
Dog Coverage Price: Starts at $32 per month
Petfirst offers a normal level of coverage for other pet insurance companies at its price point. One of the extraordinary things about the company is its lack of waiting periods for accidents and conditions like hip dysplasia and other orthopedic issues. Enrolling in the plan is also quite simple, as the process lacks the standard veterinary exam and coverage begins quickly.
However, there are limitations in Petfirst's offerings. It lacks an unlimited plan and many of its higher coverage plans are costly compared to comparable plans on the market. This may not be the best choice for pet owners who find themselves visiting the vet frequently for more complex conditions.
Coverage Price:
25% discount on all services
Slightly different than your standard pet insurance, this discount plan covers dogs, cats, birds, and exotic pets. Pet Assurance also boasts on its website that its coverage extends to "every other member of the animal kingdom (besides humans)."
Pet Assure offers four different types of plans, all with self-explanatory coverage:
Single Cat
Single Dog
Family Plan covers two to four animals
Unlimited
This company's plans also have very few restrictions around pet age, pre-existing conditions, procedure and condition exclusions, or caps on the number of times that you can use the discount. Its also has no waiting period to use services. The only catch? You need to use one of its in-network veterinarians. Pet Assure may not have the best coverage in terms of veterinarians, but this plan is ideal for pet owners on a budget or those who aren't sure about purchasing pet insurance.