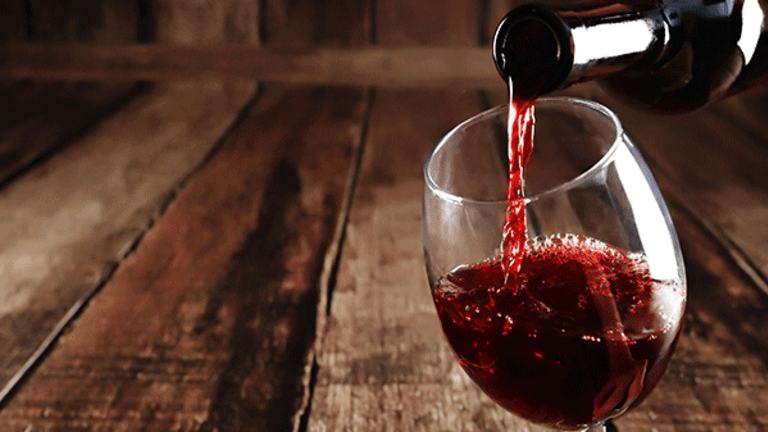 Best Fancy Holiday Wine Gifts for All Budgets
Need some last-minute gifts ideas for the wine lovers in your life? We've got you covered.
Editors' pick: Originally published Dec. 16.
From "reasonably priced" to "let's-hit-it-out-of-the-park," here are some great wine gift ideas at all price levels. 
So whatever your budget, your wine lover will be thrilled.
The Best Books.
Kevin Zraly's Windows on the World Complete Wine Course: Revised and Expanded Edition is a must have for any wine drinker.
Zraly, one of the greatest wine teachers of our time, is the founder of the Windows on the World Wine School, which following September 11, 2001, has been in midtown Manhattan, but kept its name. And after 40 years of teaching, Zraly has retired. So all the more, the book is a must-have.
Wine Folly: The Essential Guide to Wine is the perfect book for all those ADHD drinkers in your life. It is vivid and visual and has tons of fun infographics. From the novice to the expert, you will learn something even if you just look at the pictures. 
The Best Gadget.
If you your wine lover doesn't have a Coravin, be the best Santa ever and get her one.
It's basically a magic tool, because it lets you pour a glass of wine without removing the cork.
The device has a thin hollow needle that is inserted through the cork. Argon gas, which is an inert gas that's in our air already so it won't hurt you or the wine, is then shot into the bottle. Once the bottle is pressurized the gas, the wine comes up through the needle so you can pour it into a glass.
And when the needle is removed, the cork naturally reseals itself because it's so porous. So the wine will continue to age, completely unharmed.
See, magic.
The Coravin One starts at $200, and the higher models can cost you $350.
(Some of) The Best Bottles
If you're willing to spend some money, the amount of amazing wine out there is endless.
To start, you'll want to back up the truck on the 2010 Brunellos, that exquisite Sangiovese-based wine from Tuscany.
2010 was an amazing year in Tuscany and the wines prove it.
Consider the top-rated 2010 Brunello di Montalcino Riserva Fuligni. "With fewer than 1,000 cases made, the wine exudes elegance, full body, firm and silky tannins and a long finish," says Andrew McMurray, VP at Zachys Wine & Liquor in Scarsdale, N.Y. It's perfect for a wine lover or collector with cellar space. 
And you can't go wrong with the 2013 Cabernet Sauvignons from Napa Valley, either. These bottles might represent one of the greatest vintages we've seen since the celebrated 2007s. So sky's the limit on the spend.
The 2013 Loyoka wines will utterly impress your wine lover, suggests Gary Fisch, CEO and founder of Gary's Wine and Marketplace in Wayne, N.J. They basically got a perfect score from the wine pros and, at about $350 a bottle, they are half the price of the super high-end Napa Valley cult wines, like Harlan and Screaming Eagle
And if you're looking for a rockstar bubbly, gift the 2002 Dom Ruinart Rosé Champagne. "It's a creamy, complex, raspberry and ginger-infused pleasure potion," says Mark Oldman, wine expert and author of How to Drink Like a Billionaire: Mastering Wine with Joie de Vivre. At $350, it better be. 
The Best Money's-No-Object Gift
And finally, for the person who has everything - including many oversized bottles of wine -- check out the VCanter. Made in Switzerland, it's a decanting cradle for those large-format bottles. It actually has a crank that easily lets you decant and pour those otherwise big heavy bottles. 
It comes in a few different sizes, starting at $2,000, and can be customized. But if there's no gift budget, this might be the coolest thing we've seen in a while.
Though there's no better gift than raising a glass with your loved ones this holiday. 
Happy gift-giving!