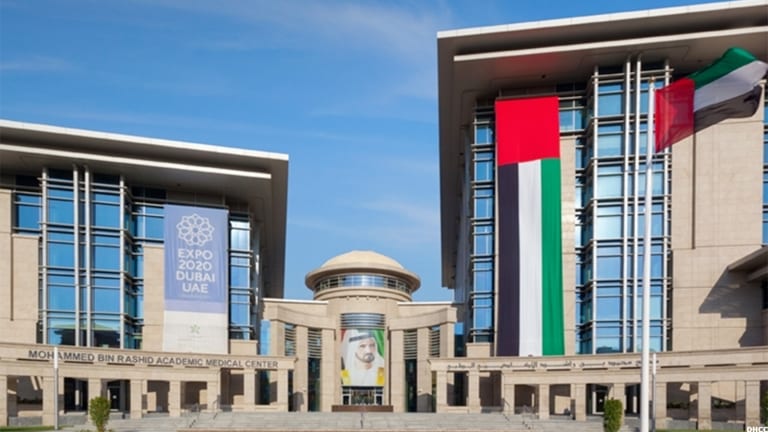 Are the Savings of Cosmetic Surgery Tourism Worth the Risk?
As many as 8 million U.S. citizens travel abroad each year for procedures that can cost far less than in America. But some also need fixing when they get back.
As many as 8 million U.S. citizens travel abroad each year for procedures that can cost far less than in America. But some also need fixing when they get back.
NEW YORK (TheStreet) — With its opulent hotels, fabulous golf courses and the world's largest shopping mall, Dubai established itself long ago as a first-class playground for the wealthy.
More recently, Dubai has been making a name for itself in another arena — luxury medical tourism. With the 4 million-square-foot Dubai Healthcare City, a place fabulous enough to make sheiks and celebrities feel at home, Dubai has been luring patients from all over the world who want to combine a nose job or tummy tuck with a glamorous vacation.
The shimmering Middle Eastern city is merely one example of the growing market for cosmetic surgery tourism.
Developing countries have been attracting more and more international patients by building cutting-edge facilities and often offering procedures at a fraction of the U.S. cost, says the report Impact of Medical Tourism on Cosmetic Surgery in the United States, which appeared in the journal Plastic and Reconstructive Surgery — Global Open.
The rise of the Internet has also helped popularize such tourism, making it easier to find information about foreign hospitals and doctors, the report says.
While the exact number of American cosmetic surgery tourists is hard to pinpoint, given that there's little official information available and the definition of cosmetic surgery tourism varies widely, the journal estimates that in 2013 more than 8 million U.S. citizens traveled abroad for some form of health care. That's a jump from just 750,000 in 2007.
The Center for Disease Control describes medical tourism as a worldwide, multibillion-dollar phenomenon that is expected to grow substantially in the next five to 10 years.
Yet there's scant information when it comes to questions about the pros and cons of cosmetic surgery tourism.
"I personally know of people who have gone to Mexico for tummy tucks, Colombia for breast augmentation and Brazil for butt enhancements. I've personally not had any work done, but it's clear that there are some facilities that are stronger than others in certain areas," says Suzanne Garber, a health executive producing a documentary about her 24-country journey to identify the world's best health care facilities in terms of quality, affordability and accessibility.
While the documentary, Gauze: A Thinly Veiled Look at International Healthcare, focuses on medical tourism as a whole, it has a substantial emphasis on cosmetic surgery.
In Bangkok, for instance, Garber and her film crew visited with a patient at Bumrungrad International Hospital who entered the hospital for knee replacement but also had extensive cosmetic surgery.
In England, Garber met with patients who traveled to Poland for breast enhancements and other procedures.
After all the hospital visits around the world, invited or uninvited, Garber says she did not come away with many horror stories.
The Thailand hospital, in particular, she highly recommends.
"Bumrungrad Hospital is considered one of the top medical centers in the world, not just for cosmetic surgery, but for everything. I would rank them with Cedars-Sinai," Garber says. "There are definitely some locations or places that are opportunistic — particularly with regard to Westerners. But I always tell prospective patients, don't just read the hospital website, read what other websites say about the hospital and ask questions such as 'What is your rate of infection? What is your success rate?'"
In addition to Thailand, some of the hotspots for cosmetic surgery tourism include Mexico, Costa Rica, India and Malaysia, according to the report in Plastic and Reconstructive Surgery — Global Open.
Savings vary, but in some cases can be dramatic. For instance, a rhinoplasty in the United States might cost around $4,500, but in Malaysia would be about $2,083, and in India just $2,000, the report says. Breast implants in the U.S. often cost upward of $6,000, but can cost $3,300 in Malaysia, $2,600 in Thailand and as little as $2,200 in India.
Julie Conner's daughter is among those who got an elective procedure in another country. The Seattle resident's daughter went to Mexico for a full-body lift, including liposuction and a breast lift, after experiencing dramatic weight loss.
"She went and she had her surgery and the savings were phenomenal," Conner says. "What would have cost $30,000 here in the U.S., she had done for $8,000."
While Conner's daughter was satisfied with the results of the procedures, the experience as a whole, particularly her accommodations during recovery in Mexico, could have been better, her mother says.
"A lot of times when you're going to another country, they tell you 'Don't worry, everything will be great,'" Conner says. "But our condo was on the third story, with no elevator, in Cancun, with no air conditioning. Those small details make or break your experience."
The experience inspired Conner to start Global Medical Tourism Facilitators, a company that helps patients arrange procedures abroad, including cosmetic surgery and weight procedures.
It's among a growing group of what the CDC calls medical concierge companies, which help patients identify foreign health care facilities.
Conner, for instance, will help prospective patients select a doctor, a hospital or a country for their procedure.
Since her daughter's surgery, Conner has traveled to numerous countries, working with governments, medical groups and hospitals to help develop and organize the medical tourism industry.
Along the way she has also identified some outstanding facilities. In particular Conner recommends One World Hospital in Cabo San Lucas, Mexico.
"They focus on emergency care. I love hospitals that have intensive care units onsite, because if something happens they are highly prepared," says Conner, who is scheduled to serve as an expert speaker at Mexico's upcoming Medical Tourism Congress. "Not all hospitals have intensive care in Mexico. And people don't realize that. A lot of surgeries are done in a clinic, and if something happens during surgery they have to evacuate you out of there, which is very dangerous."
Washington, D.C.-based plastic surgeon Christopher Knotts of Austin-Westin, meanwhile, has experienced an uptick in the number of patients arriving at his practice seeking help with botched procedures performed abroad. He is seeing as many as a dozen cases needing revision annually.
Knotts has taken to YouTube on the subject, posting a video to provide patients with advice if they are contemplating such surgery in another country.
"The issue is with the accreditation," Knotts says. "You don't know what you're going to get. There's no equivalent to what we have here — we have the American Board of Plastic Surgery, where you have to do an accredited residency program, and a couple of days of exams."
He strongly recommends extensive research before undergoing surgery in a foreign country, including reviewing a doctor's before-and-after pictures and asking the facility how long they've been performing the procedure in question, as well as asking what will happen if there are complications while you're still in the country and once you have returned to the U.S.
For those contemplating cosmetic surgery tourism seriously, the CDC also recommends seeking more information about a facility through the Joint Commission International — the international division of the Joint Commission Resources, a U.S.-based, not-for-profit affiliate of the joint commission that certifies health care facilities in the United States. As of March 2012, JCI had accredited about 368 international hospitals in 46 countries.