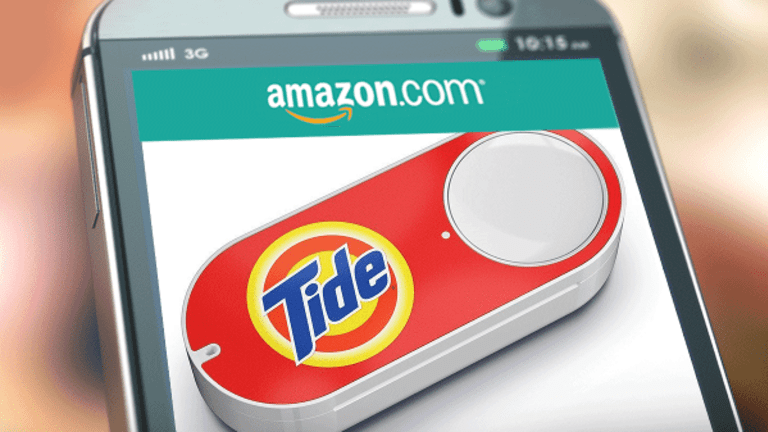 Amazon Just Upped Its Dash Button Game
Amazon added over 50 options to its growing Dash Button collection.
If you live under a rock, or don't subscribe to Amazon Prime, you might not have heard of Amazon's Dash Button. The creator of the annoyingly knowledgeable Alexa, offers the cure for basic Millennial laziness. Beyond saving you the despised trip to the grocery store, Amazon's WiFi-enabled Dash Buttons allow you to re-order your favorite products without even going online. 
Each button is associated with a specific brand and product, chosen by you at set-up. In other words, you never have to worry about running out of toilet paper again. When the roll starts to wear thin, simply click your button and Amazon will send in supplies within days, while of course charging your account.
Get it here. 
While this was a brilliant way of making sure you stay stocked in the basic necessities, Amazon has gotten  a little ridiculous when it comes to what products are actually available. From Slim Jims to Nerf Guns, Amazon has given you reason to never leave your couch again.
Get it here.
Get it here. 
Get it here.
Get it here. 
Get it here. 
Dash Buttons cost $4.99 plus the cost of the product of your choosing, but for your first press, you'll receive a $4.99 credit to your account. It's Amazon's world, we just live in it. 
Disclosure: TheStreet has advertisers and partnerships; we may get a share of the revenue from your purchase.