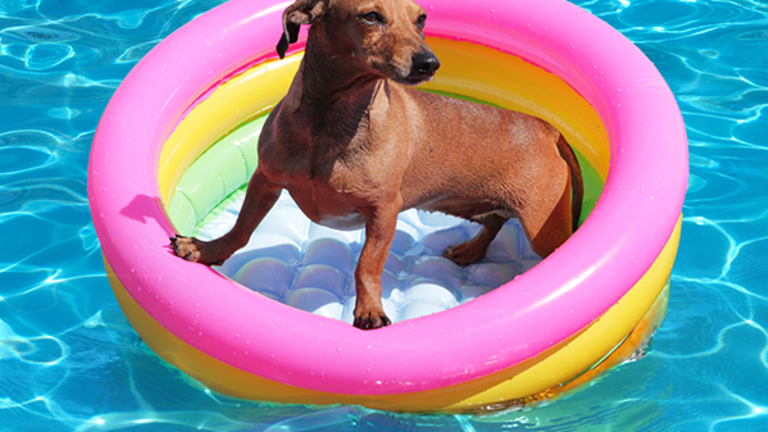 Adult Pool Floats to Make Your July 4th More Instagram Friendly
Don't kid yourself: if granted the opportunity you would 'gram it.
Floatation devices are all the rage right now thanks to social platforms like Facebook's (FB) - Get Report Instagram and Twitter (TWTR) - Get Report . 
And it wouldn't be a summer social feed without a bunch of adults playing on various inflatable toys, probably after a few adult beverages.
If you can't beat 'em, join 'em with any of these sweet options from Amazon (AMZN) - Get Report . 
Inflatable Lounge With Canopy $78.61
Make your own shade. 
Rubber Ducky Float $44.99
As the old adage goes - rubber ducky, you're the one. 
Unicorn Tube $19.99 
Even if you didn't ride tech unicorns all the way to an early retirement, you've still got this $20 option. 
Hot Dog Float $29.95 
All of the fun without any of the questionable ingredients and calories. 
You already have mallards needlepointed all over your belt, why not toss one in your pool? 
What kind of monster doesn't love breakfast food in any of its forms? 
Whale watching takes on a new meaning. 


Disclosure: TheStreet has advertisers and partnerships; we may get a share of the revenue from your purchase.