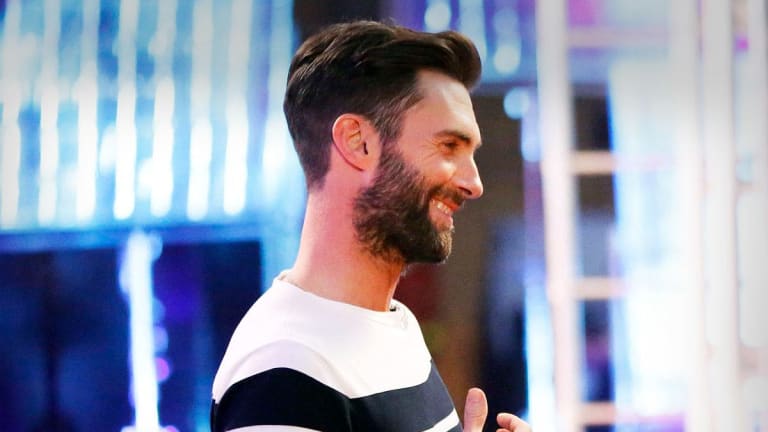 What Is Adam Levine's Net Worth?
The Maroon 5 frontman is estimated to be worth as much as $90 million. How did he reach that level of wealth?
The Maroon 5 frontman is estimated to be worth as much as $90 million. How did he reach that level of wealth?
If you were asked to name an artist that has most consistently dominated both Billboard charts and radio airplay over the past two decades, it wouldn't take long to get to Maroon 5. The band broke out to mainstream audiences in 2003, and ever since have never been removed from the top 40 for long.
A big part of this is the voice of frontman Adam Levine. Levine's music career began a full decade before Maroon 5 became superstars, and before they were even called that. Now just a month and a half before he turns 40, Levine and Maroon 5 prepare to headline the Super Bowl LIII halftime show as Tom Brady's Patriots face the Los Angeles Rams.
How much is Adam Levine worth, and what are the various ways he got to that point?
Adam Levine's Net Worth
Adam Levine is reportedly worth up to about $90 million, according to Celebrity Net Worth. And while Maroon 5 is one of the most commercially successful bands around, it's far from the only way Levine makes his riches.
Adam Levine's Career
Levine was born to a successful family in Los Angeles, and attended Brentwood School, a prestigious private school in the area. It was there that he met several other musicians he would begin playing music with - including Mickey Madden and Jesse Carmichael, who remain Maroon 5 members to this day.
While in high school, Levine and his friends formed an alternative rock band called Kara's Flowers. They were not even out of high school playing a beach party in Malibu, recorded an album, and soon were signed to a major label in Reprise Records. Despite the quick rise to a major label and a big media push, their album, released in 1997, flopped massively. Reprise dropped the band from the label. Seemingly just as quickly as the band rose, they fell.
Levine moved to New York and Kara's Flowers disbanded. He began attending college but soon dropped out. He and his old bandmates decided to give music another try, with another style, and added a fifth member, James Valentine. Levine began writing songs for the band and determining their style while working in a different form of entertainment - a family connection got him a writer's assistant job on the CBS show "Judging Amy."
Adam Levine and Maroon 5
The songs that Levine wrote at this time would become part of Maroon 5's debut album "Songs About Jane," released through Octone Records. Released in 2002, the album and its singles steadily grew in popularity until it became one of the highest-selling albums in 2004. Their debut had four different singles reach the top 40, including Billboard Hot 100 top 10 hits "This Love" and "She Will Be Loved." Rather than the quick ascent and quicker descent of Kara's Flowers, Maroon 5 took their time becoming a commercial juggernaut.
After years of touring and recording, the band released their follow-up album, "It Won't Be Soon Before Long," in 2007. While not the smash hit their previous album was (it sold over 5 million copies in the U.S. alone), the band's second album was still a big success, topping the Billboard 200 and featuring the band's first ever Billboard No. 1 hit song, "Makes Me Wonder." Their 2009 follow-up album, "Hands All Over," debuted at No. 2 and went platinum.
Maroon 5 singles weren't charting as consistently high as during their debut, but they remained highly relevant thanks to Levine's collaborations with other artists. In 2011, the band reached the top of the Hot 100 again by collaborating with Levine's "The Voice" cohost Christina Aguilera  on "Moves Like Jagger," and his feature on Gym Class Heroes' "Stereo Hearts" reached the top 5 as well.
2012 was another massive year for Levine and the band. With Levine now a mainstay on network television, their album "Overexposed" had four top 10 hits, including No. 1 hit "One More Night" and No. 2 hit "Payphone." Maroon 5 had become the biggest band in the U.S.
They were able to sustain this success through their next album, "V," which had three top 10 hits from 2014-15. This included "Animals," which peaked at No. 3, and the No. 2-peaking "Sugar." 2016 single "Don't Wanna Know" peaked at No. 6, the band at this point guaranteed to get airplay on pop radio.
In 2018, the band released their single "Girls Like You," featuring Cardi B. After 17 weeks on the Hot 100, the song reached No. 1, the band's first chart-topper since "One More Night."
Adam Levine and 'The Voice'
Levine's career is also likely most well-known for his work as a coach on the U.S. adaptation of singing competition show "The Voice." Levine, along with country star Blake Shelton, are the only two coaches to have been on the show every season, making them the faces of the show. As the arguable "stars" of the reality show, they're compensated quite well for what they do; in 2016, The Wrap claimed that each of them made $13 million per season.
Of the 14 seasons that have aired in the U.S., Levine has the second most victories, with his contestant winning in seasons 1, 5 and 9. Shelton has won on six different seasons.
Adam Levine's Houses
Levine and wife Behati Prinsloo, despite highly successful and varied careers, have managed to keep finding time to both buy and sell massive homes. And the insular Hollywood world has meant that these deals tend to involve other notable celebrities.
For example, in 2018 Levine sold one of his Los Angeles mansions for $13.5 million - to fellow singer John Mayer. A massive amount of money that was not just below Levine's asking price, but doesn't even come close to his other homes.
Around the same time, Levine bought a whopping $35.3 million mansion from Max Mutchnick, known for being the creator of "Will and Grace." It was also once owned by tennis legend Pete Sampras. And earlier in January, it was reported by TMZ that Levine had purchased a property from the now-divorced Ben Affleck and Jennifer Garner, paying $32 million.