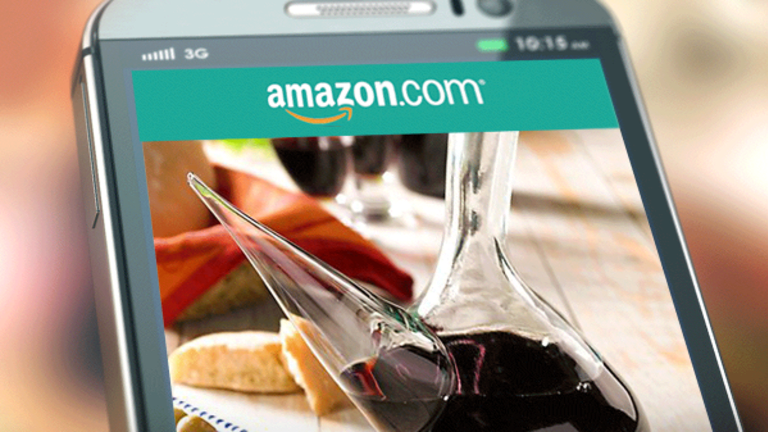 7 Things Every Wino Must Have
Your boxed-wine days need to come to an end.
Editor's pick: Originally published Dec. 20.
Newsflash: It's time to leave the cardboard and plastic behind and move up the grape vine. Whether it's a new set of glasses or the gear to open a premium bottle, show you can taste with the best. Now if only you could afford the wine...
Without a good corkscrew, it's pretty much game over when it comes to fine wine, unless you find a screwdriver (but that's a story for another time). Made of stainless steel with a rosewood handle, the tool combines elegance with functionality, serving as a corkscrew, bottle opener and foil cutter all in one. Any sommelier would approve. 
If you prefer to keep your corkscrew and cutter separate, this dishwasher safe foil cutter from TableCraft serves as a simple solution to the cruel foil that once kept you from that next glass of Merlot. 
This beautiful hand-blown porrón  makes the perfect party accessory, holding over a bottle of wine. Simply tilt it and deliver a thin stream of wine straight to your mouth. Who needs glasses? 
Wine Savant Hand-Blown Crystal Borosilicate Decanter
Yes, you're classy enough for a decanter. This elegant, yet modernly designed, decanter provides a drip-less pour with maximum aeration.
As stated above, the bag days are over. This affordable set of 12 tulip-shaped glasses is a must-have when entertaining guests...or drinking alone. 
Lenox Tuscany Classics Party Pitcher
This 80 ounce dishwasher safe pitcher will see you prepared when the sangria storm comes your way. 
Riedel Large Microfiber Polishing Cloth
If you decide to make an investment in glassware, you're going to want to make it shine. This machine-washable microfiber cloth from Riedel helps to remove FBI-incriminating fingerprints. Hey, wine night can get crazy. 
Disclosure: TheStreet has advertisers and partnerships; we may get a share of the revenue from your purchase.