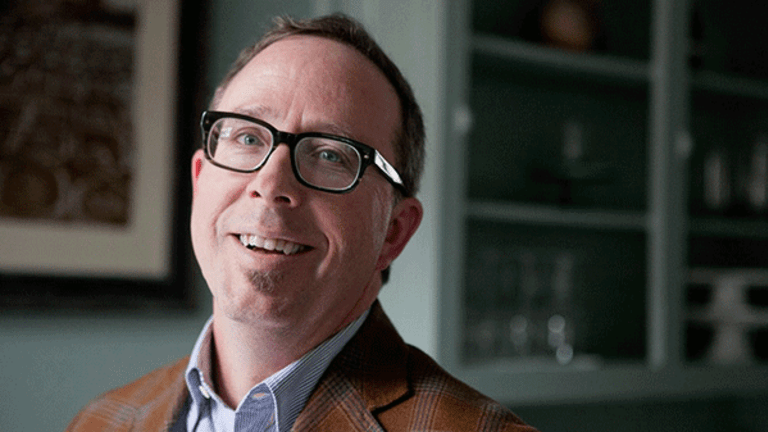 A History of the South Through Its Food
John T. Edge's new Potlikker Papers uses food as way to tell the story of the modern South.
"My job is to complicate your understanding of rice," John T. Edge said in a 2013 magazine profile. As the director of the Southern Foodways Alliance at the University of Mississippi in Oxford, Miss. since its founding in 1999, Edge has encouraged academics, activists, chefs and journalists to debate the cultural and political implications of Southern food, a discussion whose passion and occasional rancor reflect the powerful meaning dishes like fried chicken and biscuits have for millions of people.
Edge plumbs those themes in his new book The Potlikker Papers: A Food History of the Modern South. He takes the title from the Potlikker and Cornpone debate of 1931, the topic of his graduate school thesis at Mississippi. Louisiana governor Huey Long credited the sale of highway bonds to a dinner of cornbread and potlikker, the liquid left in a pot after cooking greens or beans. The Atlanta Constitution's coverage of Long's boast inspired a dialogue about how the dish should be eaten that implicated "women's rights, class divisions, the failings and successes of Emancipation and Reconstruction, rekindled Southern patriotism, stirred by World War I, and economic concerns," Edge writes. He uses episodes in the history of Southern food from the Civil Rights era to the present to examine similar issues.
For Edge as for many scholars, race is the central issue in Southern history, and he starts his book with a discussion of the 1955-56 Montgomery Bus Boycott. Food took on religious connotations for the African-Americans trying to end the segregation of the Alabama city's bus system and became a symbol of their self-reliance. Restaurants were another locus of strife in the 1950s and 1960s; Edge points readers to a 1966 NBC interview with Booker Wright, a black waiter at Lusco's in the Mississippi Delta who speaks about the racism he endured in his job and the pain it caused him.
In the 1960s and 1970s, the South became wealthier and more urban, changes that created stresses of their own. Edge cites as an example Harland Sanders, who sold his company and its secret chicken recipe in 1964 but often seemed to regret losing control of his product and reputation. Upon tasting the gravy at one Kentucky Fried Chicken (YUM) outlet, he bellowed at a franchisee, "How do you serve this God-damned slop? With a straw?" Sanders had become rich, but he was not content. "His dilemma was Southern, it was American, and it was modern," Edge writes, adding that Southern fast food chains like KFC were in the business of "selling traditional culture back to a rapidly changing region," often in ways that didn't honor the culture.
But the South and its food were in the process of becoming chic. Edge tells the story of the San Francisco hippies who founded a Tennessee commune and describes the validation that many Southerners felt when Jimmy Carter was elected President in 1976. With the backing of New York Times food writer and Mississippi Delta expatriate Craig Claiborne, New Orleans chef Paul Prudhomme became a culinary superstar, the first of many from the region. His city became a destination for gastronomes as well as music-lovers and revelers and hothouse of culinary innovation. In the last decade, Charleston has followed suit, led by Glenn Roberts's recovery of heirloom grits and other grains at Anson Mills in Columbia, South Carolina and Sean Brock's use of traditional southern ingredients in new ways at Husk and his other Charleston restaurants.
The South has become a far more diverse place in the last generation. Edge notes that more foreign immigrants have settled there than in any other part of the country, a change evident in menus at restaurants like
in Houston, which includes both chicken fricassee and stewed goat with Korean chili paste, and more broadly in that city's restaurant scene, where diners can sample cuisines from around the world. It's a hopeful conclusion, a vision of an urban, cosmopolitan South that has acknowledged and moved beyond the burdens of its history.