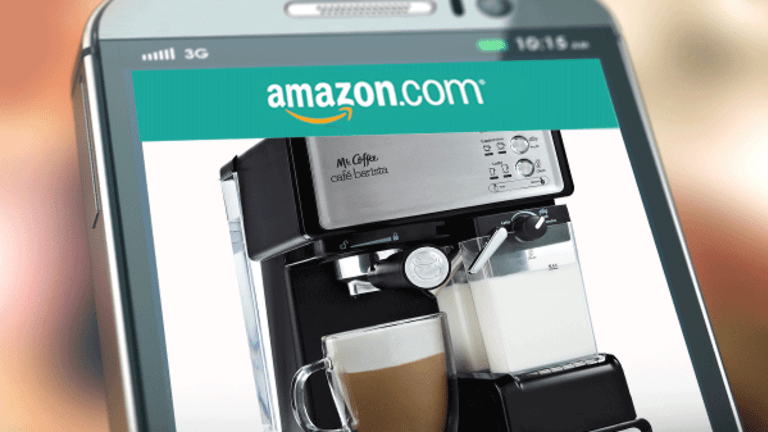 7 Techie Kitchen Gadgets That'll Make You Never Want to Leave Your House
For the foodie hermit.
Editors' pick: Originally published Jan. 20.
We're already more than well aware that
the price of going out to eat is only going up
, which should inspire even the most cooking-averse to try out their culinary chops. Keeping some top-of-the-line appliances in your kitchen only adds to the accountability of forcing yourself to cook, considering you already blew cash on the gadgets in question. 
While some of these appliances may seem on the higher end, the amount you'll save by preparing your own meals will definitely cut into household costs. 
Vitamix 5200 Series - $435.70
Smoothies, ice cream, dips, marinades, applesauce, pesto — Vitamixes are like the Rolls-Royce of blenders that can craft just about anything. By forcing yourself to make your own soups and hummus because you spent nearly $500 on a blender, you'll be saving yourself from excess sodium, calories and cash off your grocery bill. 

Sodastream Starter Kit - $90.10
Rather than carting home cans upon cans or liters of seltzer, effortlessly make your own on your kitchen countertop for a fraction of the cost.  

Breville Juicer - $99.95
Laugh in the face of expensive juice cleanses and post-gym routines by extracting the sweet nectar and antioxidants of your local fruit counter without paying ten bucks a glass. No longer feeling your health-related new year's resolution? Entertaining for happy hour is about to get fancier. 
Mr. Coffee Espresso/Cappucino Machine - $151.87
Kick that expensive Starbucks habit and enjoy your morning cup in your pajamas without the judgment of Millennial baristas as it was intended. 

Sous Vide Immersion Circulator - $99.99
This device promises precise and even cooking without the disastrous trial-and-error that has befallen many a dinner party. By setting the exact temperature and time, you can leave it in water and go about your day instead of worrying when to take something off the grill. 

Oster Electric Wine Opener - $19.95

Save yourself the embarrassment and rage (and more importantly, the bottle of wine) with a foolproof electric wine opener. Taking a knife to the shards of cork stuck in the bottle is never a good look, and will just make a hard week harder which the wine was supposed to fix in the first place. 

Fizzics Beer System -  $~250
Want to keep a keg in the house without feeling like you still live in a frat? Throw one of your favorite bottles in this device and it'll pour forth tap-fresh beer without having to drag yourself to a bar. 
Disclosure: TheStreet has advertisers and partnerships; we may get a share of the revenue from your purchase.