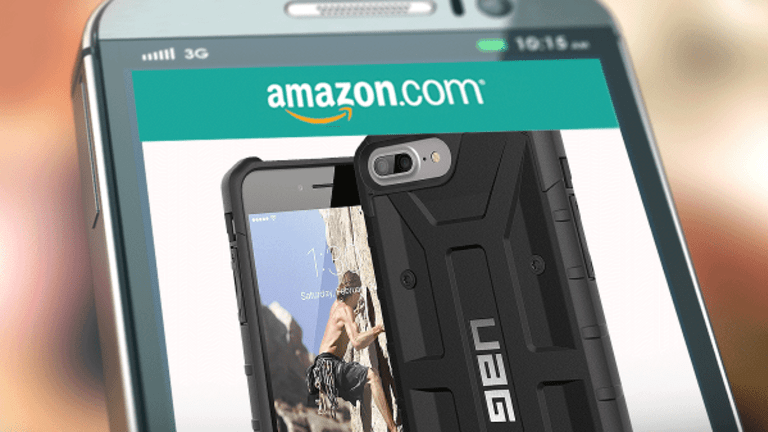 5 of the Strongest Phone Cases for the iPhone 7
Protect one of your most valuable assets with too-tough-to-quit cases.
Editors' pick: Originally published Jan. 18.
Keeping your phone safe ranks higher than making it look good. Your phone goes through hell and back every day and probably more if you're the clumsy or the extreme sports type of person.
While none of these cases will be winning design awards anytime soon, they should do a decent job of protecting your intellectual property, compromising photos and saved memes from (some of) harm's way. 
Pitaka Premium Case - $39.96 
Made of the same material used in body armor, spacecraft, jet engines, and Formula 1 Race cars (according to the product description), if you somehow break your phone while it's encased in tech body armor, you may have larger issues at hand than unanswered emails. It also comes with a protective three-layer coating to make it scratch resistant.

Ballistic Tough Jacket Maxx Series - $24.95
When a phone case comes with a holster designed to fit standard law enforcement and military belts, you know it's heavy-duty. Reinforced corners repel drops (they tested designs with an eight foot military drop test) and raised edges with ballistic corners ensure your screen never touches a surface when laid flat. Throw in the company's lifetime warranty, and you're good to attend that rough board meeting. 
Pelican Marine Waterproof Case - $76.82
Say you're into extreme sports and want to make sure those extreme sports are documented, because if it wasn't on instagram, it didn't happen. Pelican promises protection from water, dirt, snow and dust, so that'll be pretty helpful when you want to catch that sweet wave (or your friends push you in the pool). 

Buy it here
UAG iPhone Pathfinder - $29.22
A phone you can throw in case of emotional travesty thanks to its hard outer shell and soft impact resistant core, this UAG model meets military drop-test standards. Which we all probably could have used in college. 
Speck Presido Grip Case - $35.74

Ten-foot drop tested with a no-slip grip (so you hopefully don't drop it from ten feet anyway), Speck offers another viable option where it'll really be impressive if you end up destroying your phone. However, I'm always up for a challenge.