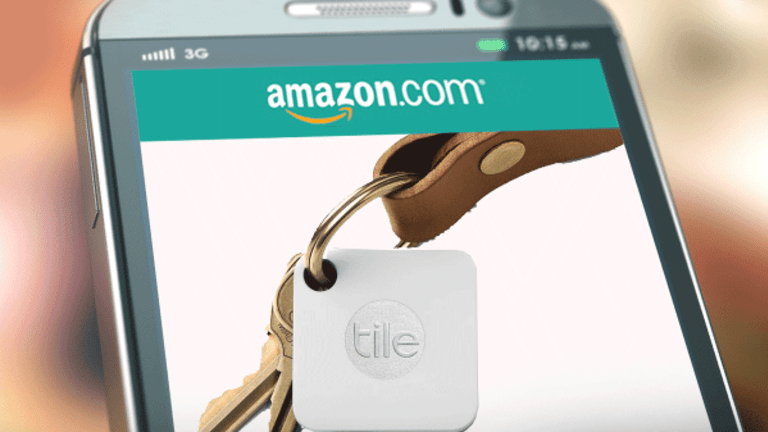 5 Last-Minute Gifts for the Person You Forgot to Shop For
You really need to get a grab bag gift for your second-cousin...
Editor's pick: Originally published Dec. 19.
Whether 'there's nothing they need' or they 'like everything,' we all have that one person that is utterly impossible to shop for. Like the good procrastinators we are, we push it off until the last possible second through the promise of Amazon Prime and collective denial.
Well, the last possible second is here, and it's time to solve the impossible equation. The time for candles and body soap is over. Get second-cousin Stan something weird this holiday season. 
Everyone has lost a pair of keys at least once (a day). This tiny Bluetooth tracker pairs with your smartphone and makes finding anything less strenuous than the search for the Holy Grail. Its app can make the device let out a loud tune when the sought out object is in range. If you're the type to constantly leave your keys at work, the app monitors the last time it was near your Tile Mate, relieving your panic much faster. Enjoy that subway ride back. 
Nature's Blossom 4 Bonsai Tree Growing Kit
Who doesn't want a gift that requires work? This kit provides everything needed to grow four different varieties of the Bonsai tree, including seeds, soil, biodegradable plant pots, plant markers and a blessed instruction manual. It could end up being a beautiful conversation piece....if you actually manage to get it to grow. 
Ass Kickin' Hot Sauce Challenge Book of Pleasure and Pain
For those inclined to test their taste buds, hot sauce could make Christmas merrier, if not inflamed. This kit from Ass Kickin' brand promises to live up to its namesake, challenging you to finish 12 of its most popular sauces, ranging from mild to "Kick Yo' Ass Hot!" Consider that glass of water at the finish line your reward. 
The Carry On Cocktail Kit - Gin & Tonic
There's nothing quite like getting drunk 30,000 feet in the air. With a recipe card, bar spoon, 1/2 oz. jigger, and tonic syrup included, the Carry Kit provides everything you need for the classiest of drunken flights, minus the alcohol (sorry). Just hope the receiver doesn't think this gift isn't some sort of prelude to a family vacation.
Aum Om Pewter Aromatherapy Essential Oil & Diffuser Necklace
Forget aromatherapy candles, essential oils are the way to go for stress relief. This set includes lavender and peppermint as well as 'Zen' and 'Inner Peace' to help you survive even the roughest Monday. With the necklace, you can enjoy the benefits of aromatherapy directly on your person in a flashy manner to show off the power of relaxation to the rest of the world. #shameless 
Disclosure: TheStreet has advertisers and partnerships; we may get a share of the revenue from your purchase.