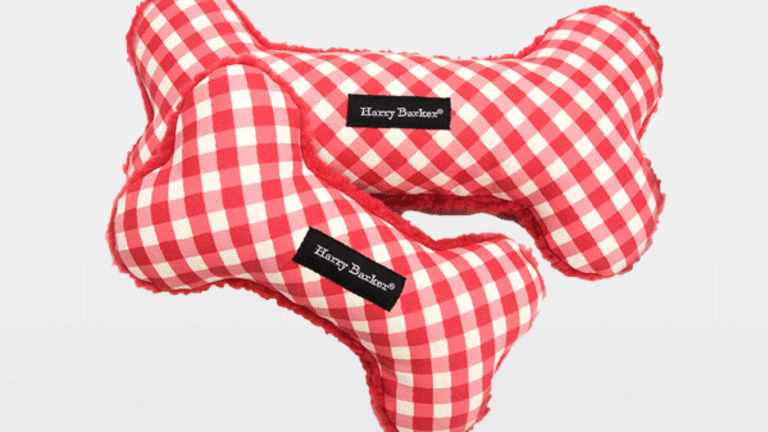 15 Gifts for Your Pooped Holiday Pets
The holidays are stressful for you, but they aren't exactly great for your pet, either. Here are some luxuries they've earned during the last few months.
Editor's pick: Originally published Dec. 20.
If you think you get wiped out by the holidays, imagine how your pets feel.
Granted, the winter holidays have none of the concussive bombast of the Fourth of July that sends scared pets running for the hills, but they're fraught with peril for pets who suddenly have trees in their home and lots of weird strangers offering scraps from the table. They're surrounded by potentially poisonous plants like mistletoe, pine, poinsettias, cedar and holly. They're endangered by spiked tree water (even sugar's bad news), tipping trees, unattended candles, broken ornaments and ubiquitous strands of lights. Then absent-minded people try to feed them chocolate (toxic), turkey skin (causes pancreatitis), artificial sweetener (liver failure) and yeast dough (painful gas that, while not fatal, is extremely unpleasant).
The American Veterinary Medical Association already suggests having your vet's number, a 24/7 emergency's clinic's number and ASPCA Poison Control's number (1-888-426-4435) on hand throughout the holidays, but pets who put up with all that stress or, worse, are forced to travel might need a little bit of a break.
According to a survey of pet owners by the American Pet Products Association industry group, 65% of U.S. households (79.7 million) own a pet, up from 56% in 1988. While the 95.5 million freshwater fish kept as pets in the U.S. can fare pretty well on their own, the 85.8 million cats (in 42.9 million households) and 77.8 million dogs (in 54.4 million homes) bear the brunt of the holiday misery.
Pet owners in the U.S. are expected to spend $62.75 billion on their pets this year, up from $60.28 billion in 2015. While the overwhelming majority of that will be spent on animal purchases ($2.11 billion), food ($24.01), medicine ($14.98 billion) and vet care ($15.92 billion), there's a $5.73 billion hole dedicated to "other services" that exists largely to pamper your pet. That includes treats ($61 annually per dog, $51 per cat), boarding ($333 for dogs, $130 for cats), grooming ($83 for dogs, $43 for cats) and toys ($47 for dogs, $28 for cats).
While we've laid out the merits of adopting and pampering shelter animals before, we realize that some holiday pets are of a far different pedigree. If you often find yourself at the center of a bustling holiday season and are considering rewarding your pet for making it through without incident, here are some luxurious means of letting your pet know you care: