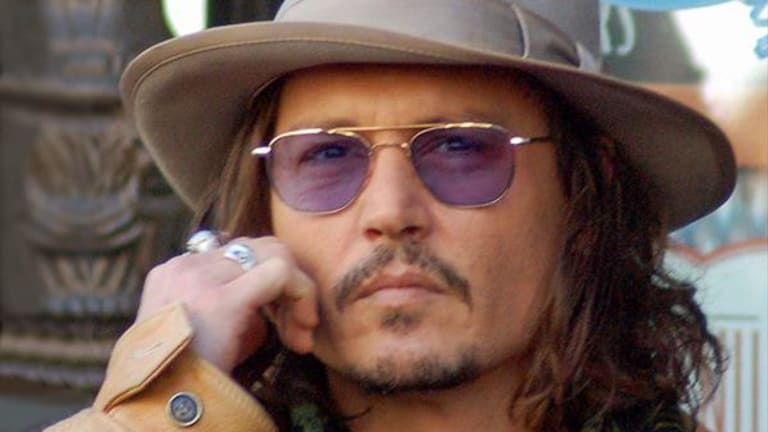 10 Things to Buy With What Johnny Depp Spends a Month
You can really stretch $2 million when you don't shoot Hunter S. Thompson's ashes out of a cannon.
Legally, what Johnny Depp spends on a monthly basis is inconsequential. Comparatively, it's staggering.
In 2015, the last year for which the Census Bureau has data available, the median household income in the United States was $56,616. After Depp filed a $25 million lawsuit against his former business managers, The Mandel Group, the group filed a countersuit accusing Depp of spending at a rate of $2 million a month.
By that measure, Depp outspends the annual income of the average American household in one day ($64,516 in a 31-day month, $66,666 in 30). It would take those same households more than 35 years of tax-free earning and no spending just to hit Depp's monthly tally.
Watch:What Could You Buy With What Johnny Depp Spends in a Month
The Mandel Group says it warned Depp about spending that included $75 million to "acquire, improve, and furnish 14 residences," $4 million for his failed record label, $3 million to shoot author Hunter S. Thompson's ashes out of a cannon after Thompson's death in 2005, $10 million a year to support his entourage, $200,000 a month on private planes, $150,000 each month on full time security, $300,000 a month for his 40-person staff and $30,000 a month alone on wine.
That doesn't include a since-sold yacht or 12 storage facilities filled with Hollywood memorabilia.
However, a Los Angeles County Superior Court judge ruled that The Mandel Group can't use that laundry list of spending against Depp, as it has no relevance to TMG's claim that they were defrauded out of money owed for their services. Both Depp and The Mandel Group's suits are moving forward, but a tumultuous few years for Depp are shining some light on a world and finance that few in the U.S. can comprehend.
Watch More:Johnny Depp and 9 Other Celebrities Who Have Mismanaged Their Money
Just to provide some sense of the kind of life that spending $2 million a month can afford, we went shopping with Depp's monthly budget and found ten ways of spending it that would leave the average American set for life. See the infographic below, and click through to imagine your own foray into Depp's profligate lifestyle.
HOT INVESTING NEWS YOU CAN USE ON THESTREET:
Happy Hump Day...
Dow component Boeing Co. (BA) - Get Boeing Company Reportrose more than 8% following an earnings beat. The plane manufacturer swung to a profit of $2.89 a share from a loss of 37 cents in the year-ago quarter. Adjusted profit of $2.55 a share came in higher than $2.30 consensus. Revenue slid 8.1% to $22.74 billion and missed estimates of $23.02 billion.
AMD (AMD) - Get Advanced Micro Devices, Inc. Report rose sharply Wednesday as cryptocurrency use increased demand for its graphics chips. Second-quarter revenue rose 19% to $1.22 billion, beating estimates of $1.16 billion. Adjusted earnings of 2 cents a share exceeded estimates of a flat reading. Computing and graphics revenue increased 51% from a year earlier.
Tesla Is Having a Party for Model 3 Buyers That Could Also Ignite Its Stock
AMD's Crash Could Tally 70%, One Analyst Thinks
Chipotle Mexican Grill Inc. (CMG) - Get Chipotle Mexican Grill, Inc. Reportfell slightly after the burrito chain posted second-quarter earnings ahead of forecasts. Profit in the quarter was $2.32 a share; analysts had expected Chipotle to report $2.18. Revenue in the quarter rose $17.1% to $1.17 billion and same-store sales rose 8.1%. Revenue came in shy of analysts' estimates of $1.19 billion.
Chipotle's Food Scares Could Be Due to Corporate Sabotage, Restaurant Consultancy Hints