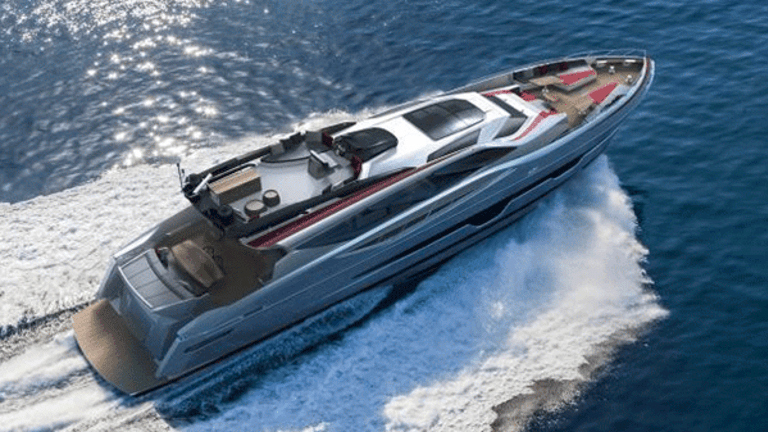 Publish date:
Live Like a Superstar, 10 Luxurious Yachts You Can Charter
Steven Spielberg will allow you to charter his yacht, but there are far more attractive options available.
Steven Spielberg will allow you to charter his yacht, but there are far more attractive options available.
If you've ever been to a coastal city, seen a crew scuttling around the deck of a huge, white yacht and wondered what it costs to own one, you clearly don't have the capital to answer that question.
However, even aspirational seafarers can board the yachts of their dreams for a fraction of the cost if they're willing to charter one.
It's just fine to decide you want to head to Saint Barth's for the weekend, submit your itinerary and set sail, but with the majority of yachts selling in the eight-figure range -- and impressive cruizer-sized yachts nearing $200 million -- there's a reason why yachts are among the least attainable luxury items available.
Does this mean you'll never get to dock in Ibiza with your crew and set sail at sunrise roughly a week later? Does it mean you'll never be able to crash the docks at Cannes or Monaco and elbow your way into the film festival or Grand Prix? Will you have to just fly to Miami for Ar tBasel like a schlub? Not necessarily.
You may not command celebrity or executive privileges yet, but there's no reason you can't get a taste of them? Want security guards and exclusive access? It's available. Want access to exclusive beaches or far-removed islands? You can have it. Want to just spend a week poking around a celebrity's yacht and seeing what it's like when he's wrapped fliming or closed a deal and want to take a month to celebrate? That's completely doable as well.
We aren't saying that any of this comes cheap: a full crew, fuel and amenities aren't going to be had for the cost of a night at the local Motel 6. However, considering the cost of some weekly charters and how many guests can fit aboard those yachts at any time, they're some of the most exclusive vacation rentals on the planet. They're also a big help to the actual owners, who tend to live in countries where charter yachts aren't subjected to property taxes. The following are just ten of the better-known yachts available for charter throughout the year:
Editors' pick: Originally published March 24.
This article is commentary by an independent contributor. At the time of publication, the author held no positions in the stocks mentioned.