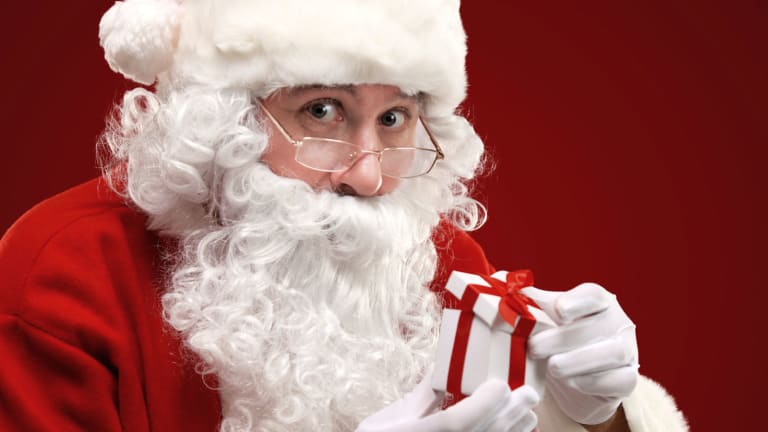 10 Busiest Holiday Shopping Days of 2017
Beyond Black Friday or even Christmas, stores are packed with holiday shoppers who can't be saved by online stores or free shipping.
Beyond Black Friday or even Christmas, stores are packed with holiday shoppers who can't be saved by online stores or free shipping.
Holiday shopping season has arrived, but busiest shopping days aren't always before the holidays.
The National Retail Federation (NRF) is predicting that holiday sales in November and December - excluding automobiles, gasoline and restaurants - will increase between 3.6% and 4% this year over 2015. That'll add up to $678.75 billion to $682 billion, up from $655.8 billion last year. That would meet or exceed last year's growth of 3.6% and the 3.5% average of the last five year.
One of the big reasons for that larger payday is the fact that Christmas falls 32 days after Thanksgiving this year, one day more than last year. It's also on a Monday instead of Sunday, giving consumers an extra weekend day to complete their shopping.
"Our forecast reflects the very realistic steady momentum of the economy and overall strength of the industry," says NRF president and CEO Matthew Shay. "Although this year hasn't been perfect, especially with the recent devastating hurricanes, we believe that a longer shopping season and strong consumer confidence will deliver retailers a strong holiday season."
According to a survey by accounting firm Deloitte, 79% of holiday shoppers plan to spend as much or more than they did in 2015. More than 80% of households say their financial situation has stabilized or improved since last year. The average household surveyed by Deloitte expects to spend $1,226 during the holiday, with $407 of that going to gifts or gift cards and the remainder spent on parties, family get-togethers, clothing, furniture and other non-gift items.
On average, shoppers are planning to pick up 15 gifts this year, up from 13 in 2012 but still down from 23 in pre-recession 2007. Of those gifts, 27% will be an experience (concert, show, vacation, restaurant visit). However, among those giving more traditional gifts, clothing and gift cards rank highest (49%), with electronics (40%), games/toys (39%), books (36%), food/booze33% and health and beauty supplies (29%) dragging behind. Just 24% would give cash, though 36% would like to receive it. That makes cash the third most-popular gift behind electronics (40%) and gift cards (39%).
Where is all of this shopping going to happen? Well, for 55% of shoppers (up from 51% last year), it'll be online. Discount stores like Walmart (WMT) - Get Report and Target (TGT) - Get Report (44%), department stores (28%), off-price stores and outlet stores (24%) have all seen their shares dwindle since last year. That said, 43% of those who shop online have no problem picking up items in the store, which is especially true of those shopping for home goods (45%), electronics (43%), clothing (43%) and toys (39%).
However, neither those retailers nor the retail calendar are going to decide when people will wrap up their holiday shopping. Roughly 20% of shoppers will be done by Thanksgiving, 26% will call it quits after Cyber Monday and 54% won't be finished until later in December or even January. One in five shoppers will spend 23% of their holiday budget after Dec. 25, with 51% still buying for the 2017 holiday season.
That's spreading holiday spending all over the calendar, with 53% of shoppers saying they don't rely on Black Friday sales as much as they once did. Another 42% will shop whenever there's a sale, and 44% will use those sales to buy big-ticket items for themselves.
However, even with 51% of shoppers doing their shopping online, the 42% of holiday shoppers who still shop in stores and the 43% of online shoppers who do in-store pickup can make specific dates on the holiday calendar a nightmare. With help from the folks at retail research firm ShopperTrak, here are the ten busiest days for holiday shopping this season.
Is Your Wallet Ready for Black Friday?
10 Things Not To Buy on Black Friday
Editors' pick: Originally published Nov. 24.