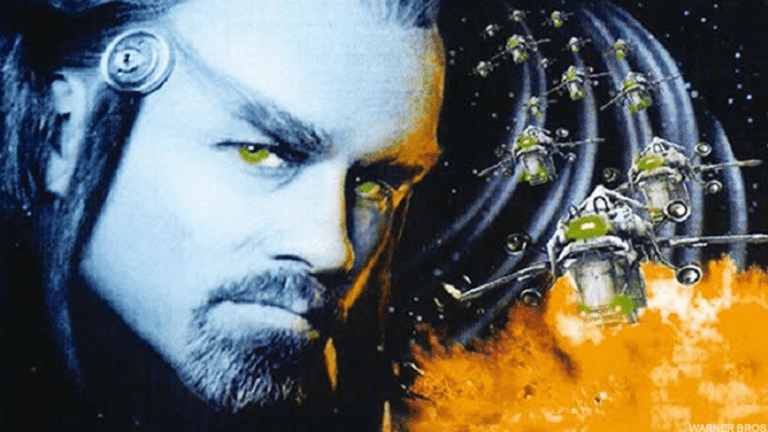 10 Biggest Summer Movie Flops of All Time
As the stakes get higher for movie studios and their summer blockbusters, box-office bombs get far more costly.
Part of the reason we're in a new Golden Age of television is because Hollywood's unleashed a sortie of box-office bombs in recent years.
It's ugly out there, and the studios with the most money to throw around are guilty of some of the worst offenses. Fox proved superhero films aren't invincible by taking an $81 million to $101 million hit on a reboot of Marvel's "Fantastic Four" in 2015. Universal figured that out as well after its non-Marvel, non-D.C. Comics release "R.I.P.D." lost between $94 million and $118 million in 2013.
Sony flat-out couldn't get anyone to care about the Reese Witherspoon/Owen Wilson/Paul Rudd/Jack Nicholson dramedy "How Do You Know
,"
 which took an $83 million to $115 million bath around Christmas 2010. It also couldn't wrap its mind around computer animation or a post-Shrek fairy-tale premise after striking out to the tune of $88 million to $109 million with 2013's "Jack the Giant Slayer" and dropping another $94 million to $152 million on 2015's "Pan
."
Even Disney has been missing big amid its comic-book and animation hits. The losses it took on 2012's "John Carter" ($127 million to $209 million -- not counting a lost sci-fi franchise), 2013's "The Lone Ranger" ($98 million to $195 million) and 2015's "Tomorrowland" ($77 million to $152 million) have become stuff of industry legend. So why has their been such a dense carpet-bombing of box-office disasters within the last 20 years or so? Because the stakes have become that much higher.
During the internet era, the motion picture industry has watched the tickets sold to its films peak at more than 1.57 billion in 2002 before plummeting to 1.27 billion in 2014. Though ticket sales rose to 1.31 billion last year, that's still less than the number sold in 1996. Meanwhile, the average price of a ticket during that 20-year stretch has increased from $4.42 to nearly $9.
The number of movie screens in the U.S. has nearly doubled since that time, but the National Association of Theater Owners says the nationwide theater count has shrunk from 7,800 to 5,800. Meanwhile, a glut of television options and the advent of first-run streaming through Netflix (NFLX) - Get Netflix, Inc. Report , Amazon (AMZN) - Get Amazon.com, Inc. Report , Walmart's (WMT) - Get Walmart Inc. Report Vudu and other outlets is putting a squeeze on the theaters that remain. When studios bet big and go broad to bring in the largest receipts possible -- especially during summer blockbuster season -- that makes the fallout from box-office bombs even bigger.
With help from the folks at Box Office Mojo, we've combed through the archives and found the ten biggest box-office bombs in recent summer-movie history. If you don't remember some of them, don't worry: The rest of the country doesn't either.