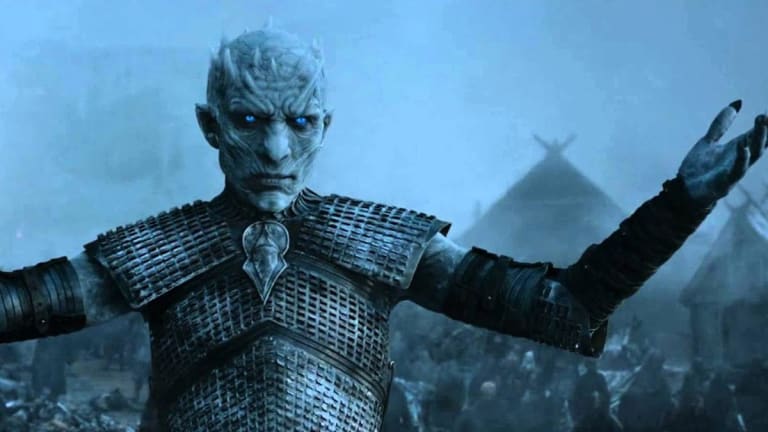 'Game of Thrones' Finale To Slash Productivity: Surveys
Two recent surveys show millions of employees will likely skip work, come in late or spend their day yapping about the finale of the HBO hit.
HBO's "Game of Thrones" finale may mean the death of Monday morning's productivity, according to two recent surveys.
But the workday won't bleed in battle or from swords or dragons. No, the arrow likely to pierce into work forces across the nation will be from viewers whose time and emotions have been sabotaged by the hit show's finale tonight.
Indeed, "Game of Thrones" ending episode "will create the biggest storm of workplace disruption since The Super Bowl," according to a new survey from The Workforce Institute at Kronos Incorporated, conducted by The Harris Poll.
Many who participated in the survey said they plan to watch the finale, and that it will "potentially have a direct impact on their work obligations."
Worse for bosses: According to the survey results, an estimated 27.2 million U.S. workers will have a severe case of the Mondays thanks to the HBO hit.
Of those hardcore Thones fans, an estimated 10.7 million will call out on Sunday or Monday so that they can watch the show or cheer (or sulk over) the ending the day after. (An estimated 5.8 million will call out tonight alone to watch the show.) And an estimated 2.9 million will also call in late on Monday, while around 3.4 million will work from home, though they usually don't.
In addition, over this final season, employers likely saw a $3.3 billion loss in productivity because of the show, according to an estimate from firm Challenger, Gray & Christmas, Inc.
How can bosses shield their offices from the mania? Don't, say the survey's creators. This isn't a battle worth fighting.
"Empower employees with flexible schedules and the ability to request time off or swap shifts from anywhere, at any time so they can enjoy moments that matter in their lives, and don't be shy to use pop culture common ground to build camaraderie with employees and managers," says Joyce Maroney, executive director of The Workforce Institute at Kronos, in a statement. Maroney adds that many employees use TV shows and events to build closer relationships with colleagues and supervisors.
"Open the lines of communication with your employees, use the right tools to simplify scheduling, and have a playbook to incorporate these events, when appropriate, into your engagement strategy."