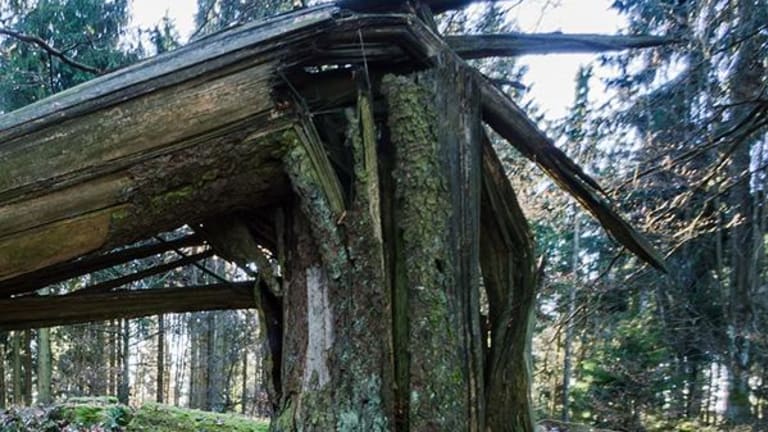 When Stocks Fall and It's Not Their Fault: Cramer's 'Mad Money' Recap (Friday 7/28/17)
Jim Cramer says that on big down days, we wonder why we got hit so hard and how it happened.
It can be incredibly frustrating to see your portfolio get crushed for seemingly no reason on big down days, Jim Cramer told his Mad Money viewers.
Big market selloffs are the kinds of things that can drive investors away from the entire asset class. That's why Cramer dedicated the entire show to shed some light on the many things that impact stock prices and what really causes them to head lower.
All markets go down at some point, Cramer said, and one of the biggest factors in the direction of the markets are the S&P 500 futures. Back in 1979, when Cramer first began trading, things were a lot simpler. The direction of a stock was determined 50% by the company's fundamentals and 50% by the sector it was in.
But then in the 1980s, the futures markets burst on the scene and stocks were lumped into baskets like commodities. As the years went on, the linkage between stocks and the futures only became stronger, and in 1987, most of the market's crash could be directly tied to the futures markets making a bad situation a lot worse than it needed to be.
Cramer said that before the 1987 crash, stocks had become overvalued from overseas buying -- something that the futures helped usher in.
Despite there being nothing fundamentally wrong with the U.S. economy, the futures helped send stocks to ridiculously low levels.
In the aftermath of the 1987 crash, a wave of overseas takeovers was made possible and the fear the crash created caused companies to institute huge stock buyback programs to help protect their share prices.
What's another reason stocks inexplicably head lower? Just look at your fellow shareholders, Cramer told viewers. Private equity and hedge funds may be to blame.
Private equity firms make their money by investing in other companies, turning them around and selling their shares at a profit. But sometimes, in order to make money for their shareholders, these firms need to liquidate in a hurry.
Watch More with TheStreet:
Tesla's Elon Musk and 3 Other Business Titans Think Artificial Intelligence Will Send You the Pink Slip
How Birchbox Took on Macy's, J.C. Penney and the $500 Billion Beauty Counter
That was the case with Walgreens Boots Alliance (WBA) - Get Walgreens Boots Alliance Inc Report , which was trading near $81 a share when the company reported strong earnings. Shareholders might have thought the good quarterly news would've been the time to buy, buy, buy.
However, not one but two equity firms used the news to sell millions of shares, sending them sharply lower.
The same phenomenon can be seen during redemption periods at hedge funds. During redemption periods, investors in hedge funds are allowed to sell, which means funds need to raise cash, and fast. If they cannot work out deals to sell their shares privately, they are forced to sell shares on the open market, which can send stocks lower.
Back in February 2016, both Tableau Software (DATA) - Get Tableau Software, Inc. Class A Report and LinkedIn reported disappointing results that sent shockwaves through the entire social, mobile, cloud and data analytics cohort in a matter of minutes. Tableau shares plunged from $81 to $41 a share, while LinkedIn was chopped in half from $192 to just $108 a share.
But shares of Salesforce.com (CRM) - Get salesforce.com, inc. Report also nosedived, from $67 to $54 a share. While in it's quiet period ahead of its own earnings, Salesforce couldn't even defend itself.
Cramer said investors need to think of high-growth momentum stocks as their own sector. When one falters, it can take down the entire group in the blink of an eye.
It's not just technology that suffers from this phenomenon. Shares of Clorox (CLX) - Get Clorox Company Report , a steady earner, can get sucked into rotational vortices as investors roll in and out of the consumer packaged goods sector as the economy ebbs and flows.
Bend, Don't Break
The next lesson Cramer gave viewers: When the key metrics that control the market change, you need to change with them.
Back in the good old days, stocks were handpicked by traders and fund managers, but no more. With the rise of computer algorithmic trading, stock picking has become a programmatic affair. One of the hallmarks of algorithmic trading, Cramer said, is identifying key metrics that will predict what the S&P 500 will likely do next.
So if oil prices rise, for example, the algorithms will have a basket of stocks ready to buy. That basket will likely include the airlines, on the premise that if oil prices are rising, the economy must be doing well and thus more travel. In reality however, as oil prices rise, airlines pay more for fuel -- their biggest expense.
What are some other examples of key metrics? Cramer said the strength of the U.S. dollar has become an important one, as a rising dollar is bad for companies that operate internationally.
He told viewers to keep their eye on interest rates and the Baltic Freight Index, which provides a read on commerce in bulk commodities.
Cramer also watches the weekly Baker Hughes (BHI) rig count, as fewer oil rigs usually means oil prices are on the rise.
And Then There's the ETF
Cramer's last reason for why stocks go down is another recent stock market invention, the exchange-traded fund, or ETF.
ETFs were supposed to eliminate the "single stock risk" by lumping a basket of stocks or sectors together and allowing investors to buy a single commodity that represents the group.
But Cramer said he doesn't understand this circular logic. You're just lumping a bunch of mediocre stocks in with the good ones, diminishing your returns.
ETFs are a move by the financial industry to create something more appealing than individual stocks, which some investors have lost faith in. In reality, these funds do more harm than good, he said, because companies that are doing extremely well can have their stock pulled lower by ETFs.
Cramer said there is a place for some ETFs, like the SPDR Gold Shares (GLD) - Get SPDR Gold Shares Report , which is a convenient way for investors to add gold to their portfolio without having to store gold bars or coins. But at the end of the day, all ETFs do are create distortions in otherwise logical stock prices, Cramer said.
Cramer said that investors must realize that their portfolios can be brought lower for reasons that have nothing to do with the stocks they own. At any time, the rules can change.
When the Federal Reserve raises interest rates, for example, people will pay less for stocks as bonds become more competitive. This is especially important to remember at a time when multiple rate hikes are likely upon us.
On Real Money, Cramer says some of the most hated stocks in the universe are rallying, and you have to ask yourself: Is this the end of the world?! No. Get his insights on tech, rails and oil with a free trial subscription to Real Money.
Cramer and the AAP team are telling their investment club members about a portfolio update, including Wells Fargo (WFC) - Get Wells Fargo & Company Report , Starbucks (SBUX) - Get Starbucks Corporation Report and Southwest Airlines (LUV) - Get Southwest Airlines Co. Report . Get in on the conversation with a free trial subscription to Action Alerts PLUS.
Search Jim Cramer's "Mad Money" trading recommendations using our exclusive "Mad Money" Stock Screener.
To watch replays of Cramer's video segments, visit the Mad Money page on CNBC.
To sign up for Jim Cramer's free Booyah! newsletter with all of his latest articles and videos please click here.
Don't Miss These Weekend Reads on TheStreet:
How Birchbox Took on Macy's, J.C. Penney and the $500 Billion Beauty Counter
At the time of publication, Jim Cramer's Action Alerts PLUS had positions in WFC, SBUX, LUV.