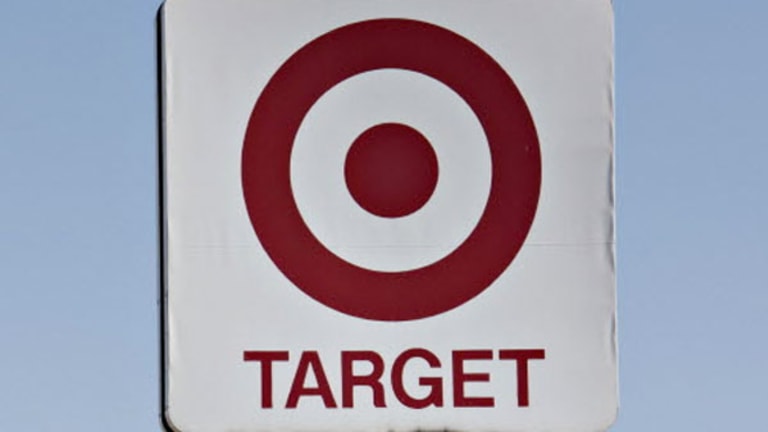 What Investors Should Expect From This Holiday Season
The CNBC 'Fast Money' traders discuss the earnings results from Hewlett Packard and look ahead to how the holiday season is set to pan out.
Stocks tiptoed higher on Wednesday, ahead of the Thanksgiving holiday and the ever-important Black Friday shopping day. The S&P 500 ETF (SPY) - Get Free Report climbed just 0.15% on the day, but the CNBC "Fast Money Halftime" traders wanted to know more about the upcoming mega-sales weekend. 
Steve Odland said he expects a "margin bloodbath" this year for traditional brick-and-mortar retailers. Margins were bad in the prior quarter and inventories were high. This will cause retailers to resort to "steep, steep discounts," which will be coupled with increased competition, he explained. It doesn't help that consumers are delaying purchases while they wait for these discounts. 
Odland, the CEO of the committee for Economic Development and former CEO of both AutoZone (AZO) - Get Free Report and Office Depot (ODP) - Get Free Report , wasn't all downbeat though. He pointed out that online and mobile sales have been strong, and he expects those sales to grow in the high-single-digit percentages and high-teen percentages, respectively. He also pointed out strength in home improvement and auto sales, but weakness in apparel. 
Odland also said the National Retail Federation's estimate for 3.7% sales growth for this holiday season vs. last holiday season is too optimistic, at least for traditional retailers. he expects 0% to 1% growth, instead, and around 3% total growth when incorporating e-commerce sales. 
Telsey Advisory is looking for holiday retail sales growth of 3.5%. So who better to discuss it than the company's managing director Joseph Feldman?
Like Odland, he pointed out the weakness in apparel and expects mall-based retailers to struggle. However, not all brick-and-mortar retailers are doomed. Feldman's looking for Target (TGT) - Get Free Report , Walmart (WMT) - Get Free Report and Best Buy (BBY) - Get Free Report to do well this year. Amazon (AMZN) - Get Free Report should also do well. 
As for Black Friday and the weekend sales, investors should take that data with a grain of salt, Feldman says. For starters, many Black Friday deals have already begun, and will go on for longer than just this weekend, so consumers are likely to spread their purchases out, rather than do all their shopping this weekend. Investors also shouldn't forget that the last 10 days before Christmas tend to be the strongest for retailers, with the biggest day coming on the Saturday before Christmas Day. 
In other words, the data for this weekendcould be below expectations, but that doesn't mean it will be a bad holiday season -- especially with the increasing presence of online sales, Feldman concluded.
The conversation turned to two struggling tech giants: Yahoo! (YHOO) and the now-split Hewlett Packard.
Hewlett-Packard recently split the company in two, one HP Inc. (HPQ) - Get Free Report and the other Hewlett Packard Enterprise (HPE) - Get Free Report . Both stocks reported earnings, with HPE seeing shares rally 2.5%, while HPQ shares fell 14% in response. 
Josh Brown, CEO and co-founder of Ritholtz Wealth Management, pointed out that combining the two companies' earnings results would have led to an earnings miss, confirming that HP is simply operating a business in decline -- a similar situation to that of Yahoo!'s core business in display ads. At least HP CEO Meg Whitman has had a plan in place and is working toward that transformation goal, while Yahoo! CEO Marissa Mayer's strategy seems to be in disarray, Brown said. 
Jon Najarian, co-founder of Optionmonster.com and Trademonster.com, agreed, saying Mayer isn't likely to turn around Yahoo! -- an entity that can be fixed. HP on the other hand is simply operating in a business environment that is headed lower, much like IBM (IBM) - Get Free Report . 
Yahoo!'s core business is "obviously not in great shape," added Pete Najarian, co-founder of Optionmonster.com and Trademonster.com. HP's turnaround certainly won't be easy, but Whitman has done a relatively good job, at least not being wasteful of her resources. 
Joseph Terranova, chief market strategist for Virtus Investment Partners, said expectations for Marissa Mayer were much higher than they were for Meg Whitman, but both CEOs lack something critical. 
Mayer understands the product, but doesn't have the balance sheet acumen necessary. Conversely, Whitman has the balance sheet and financial understanding needed to run a company, but not the product vision, Terranova explained.
This article is commentary by an independent contributor. At the time of publication, the author held no positions in the stocks mentioned.