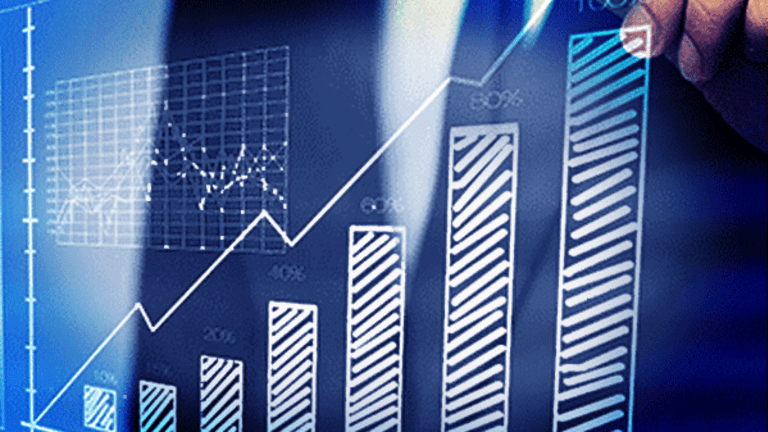 Valuation Is in the Eye of the Buyer: Cramer's 'Mad Money' Recap (Tuesday 4/4/17)
In the short term, all that matters in the market is what someone is willing to pay, says Jim Cramer.
"Valuation is in the eye of the beholder," TheStreet's Jim Cramer told his Mad Money viewers on Tuesday. 
In the case of Tesla (TSLA) - Get Tesla Inc Report , those beholders are money managers. On Monday Tesla's market cap topped that of Ford's (F) - Get Ford Motor Company Report and on Tuesday it surpassed General Motors (GM) - Get General Motors Company Report . However, investors continue to bemoan this move, arguing that Tesla is wildly overvalued and doesn't deserve its valuation. 
But who are you to determine what the valuation should be? Cramer explained that a stock is worth whatever someone is willing to pay for it at a given time. Of course Tesla isn't worth more than Ford, even though at the moment it has a higher valuation. 
Ford made 3 million cars last year, generated $146 billion in sales and made $4.6 billion in net income. Tesla? the company delivered 83,000 vehicles, generated sales of $7 billion and lost $675 million, or $4.68 per share. 
But what does Tesla have that Ford doesn't? Revenue growth, and plenty of it.
For some money managers, that's all that matters. As Tesla stock continues to rise, so do their gains, so they keep throwing more money at it.
The shorts keep piling in, Cramer added, pointing out that 26% of the float is sold short. As they cover, that adds fuel to the buying fire. Of course, managers are more intrigued with a hypergrowth stock like Tesla than the negative earnings growth and flat sales growth at Ford. As we potentially approach peak autos, Ford could be set for even worse growth going forward. 
Rallies and valuations in individual stocks may seem absurd, and sometimes they are. But realize that it doesn't mean they should be bet against on valuation alone, because these stocks can sustain the gains for a lot longer than many investors realize, Cramer said. 
Meanwhile, on Real Money, Cramer explains in detail how Tesla and a bunch of these other stocks are being bid up by the growth managers. Check out his analysis with a free trial subscription to Real Money.
Off the Charts
On the show's "Off The Charts" segment, Cramer took a closer look at oil prices. For months now, oil prices have traded between the mid-$40s and mid-$50s. Looking to the work of Real Money contributor Carolyn Boroden - aka the Fibonacci Queen - Cramer got a better sense of where oil prices could be headed. 
Exxon Mobil's (XOM) - Get Exxon Mobil Corporation Report recent decline has lasted 12 weeks. Two prior declines have lasted 11 weeks. In the technical world of trading, this is referred to as symmetry, Cramer explained. According to Boroden's work, as long as Exxon Mobil stays above support at $79 and $76 to $77, the stock could be headed to $89 to $91. If momentum continues, it could see $99. 
Chevron (CVX) - Get Chevron Corporation Report is "a very good company," Cramer said, one that he likes more Exxon. Boroden's work says that as long as Chevron stays above support zones between $104 to $105 and $100 to $102, its stock could be headed to $122. 
Pioneer Natural Resources (PXD) - Get Pioneer Natural Resources Company Report has some of the best and cheapest oil as it pumps out of the Permian basin, Cramer reasoned. Boroden's work shows that most pullbacks for PXD are declines in the mid-$20s per share. The current pullback has been about $23, so a bottom could be close. If support between $171 and $176 holds up, shares could be headed to $206. 
Finally, there's EOG Resources (EOG) - Get EOG Resources, Inc. Report . The stock is putting in a double bottom and if support holds up at $91 to $93, the stock could quickly head to $106, Boroden's work suggests.
There's a caveat to all this, though. Cramer says that if those support levels fail, then all bets are off and these stock could head lower. 
If you believe oil can stay near its current levels or even rally, then it's time to do some buying and Boroden's work is a great roadmap. 
Don't Look Back
Cramer wanted to talk a little psychology. With its after-hours move Tuesday, Panera Bread (PNRA) is up more than 16% this week on takeover speculation. Panera is an old Action Alerts PLUS name, one the trust sold at a nice gain, too. 
Kicking himself over selling it would be foolish though. That's woulda', shoulda', coulda' talk, Cramer said, and that's a loser's game. You're never going to consistently sell tops and buy bottoms. So don't exhaust your mental capital over such concerns. 
Did you use discipline and miss a rally or sell too early on a winner? That's OK, Cramer says. Don't waste regret on it. Instead, regret letting a loser run too far or being undisciplined with your position management. 
Regret weighs on you because it impacts your next move -- that's the real cost, Cramer reasoned. Play your game and wait for the right setups to come your way. 
To use a Blackjack analogy: You can hit on 18 and get a 3 to win, but the odds to do so aren't in your favor. Wait for the odds to tip in your favor before making your move. If you can mitigate your losses, your winners will carry your performance, Cramer said. 
Executive Decision: CyrusOne
On the show's "Executive Decision" segment, Jim Cramer spoke with Gary Wojtaszek, CEO of CyrusOne (CONE) - Get CyrusOne Inc. Report . This data center REIT has done great so far, up 14% in 2017. Its yield remains attractive too, at 3.25%, Cramer said. But he wanted to talk to Wojtaszek to get a sense for the business. 
Wojtaszek said he expects CyrusOne to see more growth in 2017, as well as the following years. Sales were up 33% in 2016, as revenues continue to accelerate. Big cloud companies like Amazon (AMZN) - Get Amazon.com, Inc. Report and Oracle (ORCL) - Get Oracle Corporation Report are likely to continue seeing strong growth in the cloud as well, he reasoned. 
Right now, there are not enough data centers to meet customer demand. So CyrusOne is building more. Wojtaszek expects more capacity to go online later this year for the company. 
CyrusOne is also focused on health care, as Wojtaszek explained that approximately 15% of all the data created over the next five years will be generated from that sector. 
Building in states like West Virginia and North Carolina allows the company to take advantage of lower electricity costs on some of CyrusOne's properties, he added.
Lightning Round
On the show's "Lightning Round" segment, Jim Cramer was bullish on PennNationalGaming (PENN) - Get Penn National Gaming, Inc. Report , KeyCorp (KEY) - Get KeyCorp Report and TherapeuticsMD (TXMD) - Get TherapeuticsMD, Inc. Report .
Quiet Breakups
Breakups have the potential to create a lot of value. Just look at what Biogen (BIIB) - Get Biogen Inc. Report did with its hemophilia franchise. Spun out as Bioverativ (BIVV) , shares started trading earlier this year. The stock has climbed some 23% on seemingly no news, Cramer noted.
So has it run too far or is there more to come?
There's a lot to like about Bioverativ, especially its treatments for hemophilia A and hemophilia B. For those that don't know, hemophilia is a condition in which the patient has trouble forming a blood clot, meaning even small cuts and injuries can lead to big problems. 
Sales have been rising, up 58% last year and they are expected to climb 19% this year. There's more room to grow, as the company only has 13% market share in the hemophilia A market and 25% market share in the hemophilia B market. 
This could ultimately be a $10 billion market worldwide, Cramer reasoned. Any other positives? How about the valuation. Shares trade at 21 times this year's earnings, which is relatively cheap considering the tremendous sales growth, he said. 
But there are drawbacks. The lucrative hemophilia market has drawn in big competitors that have or that are working on new treatments. That's scary for a small biotech company, Cramer said.
So here's the bottom line: Because the company has so many positives, it's worth investors' time to check it out. But because the competition is so strong, Cramer can only recommend it as a speculation play. 
Cramer and the AAP team say they are lowering their price target for Hewlett Packard Enterprises (HPE) - Get Hewlett Packard Enterprise Co. Report . Find out why and what they're telling their investment club members. Get a free trial subscription to Action Alerts PLUS.
This article is being updated. Please refresh for the latest version.
Search Jim Cramer's "Mad Money" trading recommendations using our exclusive "Mad Money" Stock Screener.
To watch replays of Cramer's video segments, visit the Mad Money page on CNBC.
To sign up for Jim Cramer's free Booyah! newsletter with all of his latest articles and videos please click here.
At the time of publication, Cramer's Action Alerts PLUS had a position in HPE and KEY.