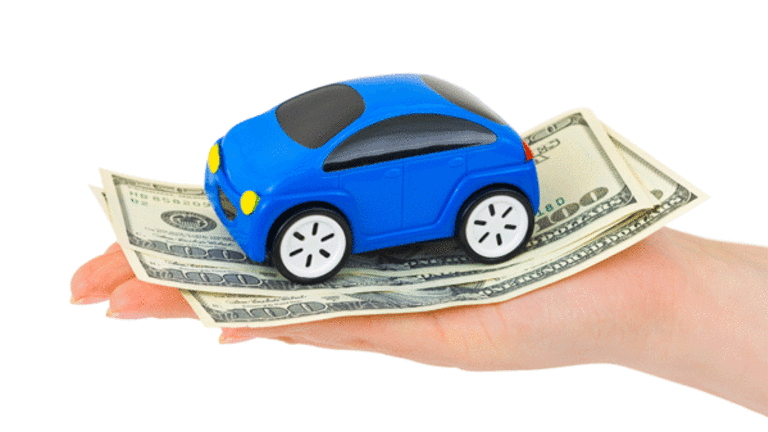 U.S. Stocks Rally, But Is Now Time to Buy?
The CNBC 'Fast Money' traders debate whether it's time to dive into stocks now that the market seems to have stabilized.
NEW YORK (TheStreet) -- At least for now, stock market declines have stopped, and U.S. equities are moving higher Tuesday.
After fading from its midday highs, the S&P 500's rally of just 1.4% probably isn't enough to put investors at ease, considering that the index fell nearly 10% between last Wednesday and Monday Aug. 24.
This is a healing process for investors, Michael Block, chief strategist at Rhino Trading Partners, said on CNBC's "Fast Money Halftime Report."
Block expects it to take a few weeks for stocks to move past the recent trading action, especially with how volatile Monday was, he noted.  The strategist said he's looking to buy dips in quality stocks, but isn't "chasing" stocks after today's rally, he said. 
Jon Najarian, co-founder of optionmonster.com and trademonster.com, sees buying opportunities in Apple (AAPL) - Get Apple Inc. (AAPL) Report, Disney (DIS) - Get Walt Disney Company Report, Facebook (FB) - Get Facebook, Inc. Class A Report and Exxon Mobil (XOM) - Get Exxon Mobil Corporation Report. However, he made it clear that it's better to buy on days of sheer panic -- like Monday -- than it is to buy on days like today. 
Ari Wald, head of technical analysis at Oppenheimer, said long-term investors are likely safe to start buying on the recent decline. However, he's looking for stocks to move lower after the current rally subsides. Wald is looking for stocks to bottom in September or October. 
Joseph Terranova, chief market strategist for Virtus Investment Partners, added that a majority of the declines have likely been seen after Monday's big drop. He likes growth stocks, as well as companies like Apple, which he said have strong fundamentals. 
But Terranova agreed with Wald, saying the S&P 500 will likely end the year flat, and investors will look back on 2015 and consider it a year where it was tough to find the right assets to invest in. He expects the current correction to last another four to six weeks, but did pull some positives out of Monday's massive selloff. 
First, the liquidity in the fixed-income market -- a concern of many for quite some time -- was fine and showed a lot of resilience during the rout, said Terranova. Second, the high-yield bond market also traded well, which was a positive sign, he added.
Stocks can continue to rally for a few days, but Stephen Weiss, founder and managing partner of Short Hills Capital Partners, said he's not looking to buy on this move higher. The Chinese government cut its reserve rates after its stock market closed, so it'll likely pave the way to a rally in Asia on Wednesday. That could help drive U.S. stocks higher too. 
Weiss said he's not looking to buying the broader market, but instead likes individual stocks like Gilead Sciences (GILD) - Get Gilead Sciences, Inc. (GILD) Report . 
Eddie Perkin, chief equity investment officer at Eaton Vance, was more positive, saying now is a good time for investors to start putting money to work. However, he acknowledged how tough it is to buy on deep, fast pullbacks like this.
Perkin is selling defensive positions to buy cyclical stocks. Specifically, he likes United Technologies (UTX) - Get United Technologies Corporation Report , Aflac (AFL) - Get Aflac Incorporated Report, Kroger (KR) - Get Kroger Co. (KR) Report, Wells Fargo (WFC) - Get Wells Fargo & Company Report and Occidental Petroleum (OXY) - Get Occidental Petroleum Corporation Report . 
The conversation turned to bank stocks, as one of the top-rated bank analysts appeared on the show. CLSA's Mike Mayo called J.P. Morgan (JPM) - Get JPMorgan Chase & Co. (JPM) Report the "LeBron James" of banking, because it's a company that excels at both offense and defense just like the NBA superstar does. 
The bank is a "trading powerhouse," he said, adding that it pays an attractive dividend yield of nearly 3%. J.P. Morgan is very resilient and could also start to take market share in Asia, a region that could fuel future growth, he said. It's also significantly cutting costs, Mayo added.
Investors need bank stocks that don't require a rate hike to drive the stocks higher, such as J.P. Morgan, he added.
Another bank the analyst touted is Citigroup (C) - Get Citigroup Inc. Report, which Mayo projects will have a tangible book value of $80 a share in 2018.
Based on that projection, the company's buyback program repurchasing shares near $50 a share is a steal, he said, adding that the company's restructuring has made it attractive.
This article is commentary by an independent contributor. At the time of publication, the author held TK positions in the stocks mentioned.