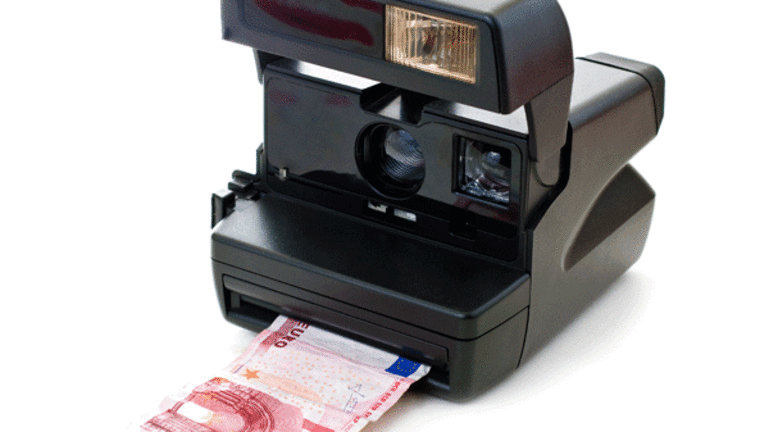 Publish date:
U.S. Stocks Dinged by European Selloff as Greece Continues to Teeter
The CNBC 'Fast Money Halftime' traders look at U.S. stocks, which are being impacted by the selloff in Europe as investors fear a possible Greek default and Eurozone exit.
The CNBC 'Fast Money Halftime' traders look at U.S. stocks, which are being impacted by the selloff in Europe as investors fear a possible Greek default and Eurozone exit.
NEW YORK (TheStreet) -- U.S. equities are getting hit hard on Friday, with the S&P 500 falling more than 1.35%. The Dow was also off 1.83%, or more than 300 points. Stocks are down due to the selloff in Europe, Jon Najarian, co-founder of optionmonster.com and trademonster.com, said on CNBC's "Fast Money Halftime" show. 
German equities fell 2.6% on the session and are now down almost 3% on the week. However, investors need to keep in mind that those stocks rallied almost 25% on the year, said Michael Block, chief market strategist at Rhino Trading Partners. 
The European stock market has only fallen for a few days, but investors shouldn't change their investment strategy based on one week's worth of volatility. The economic data for the region continues to be "fine," Block reasoned. 
With German stocks still near the highs, investors should actually wait for a deeper pullback to buy rather than fear a continued selloff, according to Gemma Godfrey, head of investment strategy at Brooks Macdonald. 
Concern over a Greek default has investors worried about European equities, she explained. 
Earnings have been OK, but not great, and that's also helping to contribute to the selloff, said Sarat Sethi, managing director at Douglas C. Lane & Associates. 
However, without the currency headwinds, corporate revenues are actually growing this quarter, Sethi added. If oil prices can stay rangebound between $55 to $70 per barrel, this will be beneficial to consumer discretionary and industrial stocks. 
The pullbacks in Europe will probably be limited, as it's now a liquidity-driven market being fueled by quantitative easing, said Rob Sechan, managing director at UBS Wealth Management.
Jeff Saut, chief investment strategist at Raymond James, has a more technical view on the market, saying the S&P 500 has been rangebound between 2,040 and 2,120. Investors should be patient and wait for stocks to either break below 2,040 or breakout above 2,120. Either move will likely produce a significant move, but there's no point in trying to guess which direction it will be, he insisted. Investors are better off waiting for the move to happen before putting money to work. 
In regards to oil, Saut reasoned that the commodity has bottomed and a continued rally is in store. As long as oil prices don't rally too far, it should be viewed as a positive for the stock market.
The conversation turned to housing. While the fourth quarter of 2014 and first quarter of 2015 were slightly weaker than anticipated, the housing market remains strong, said Bill Pulte, CEO of Pulte Capital Partners. 
Pulte expects 2015 to also be a good year for housing, but wasn't optimistic enough to say he expects double-digit growth. Instead, growth will likely be in the high single digits, he reasoned. He likes building product stocks, such as Fortune Brands Home & Security (FBHS) - Get Report, Masco (MAS) - Get Report and Builders FirstSource (BLDR) - Get Report. 
There are three things driving the housing market, Pulte said. Those factors include low interest rates, an improving economy and loosening of mortgage lending standards. 
Sechan says that because wage growth in the U.S. still remains so muted, it's hard to justify consumers buying new homes. He doesn't see the homebuilders as an attractive investment at this time. 
Sethi agreed, adding that the valuations are close to a peak, even though the housing market can continue to do well going forward.
A company like Masco can continue to do well, on both new home sales and on remodels, Najarian reasoned. He likes the stock on the long side. 
One stock most of Wall Street likes is Home Depot (HD) - Get Report, but Block reasoned that its valuation is too high, especially if earnings estimates start to come down.
This article is commentary by an independent contributor.