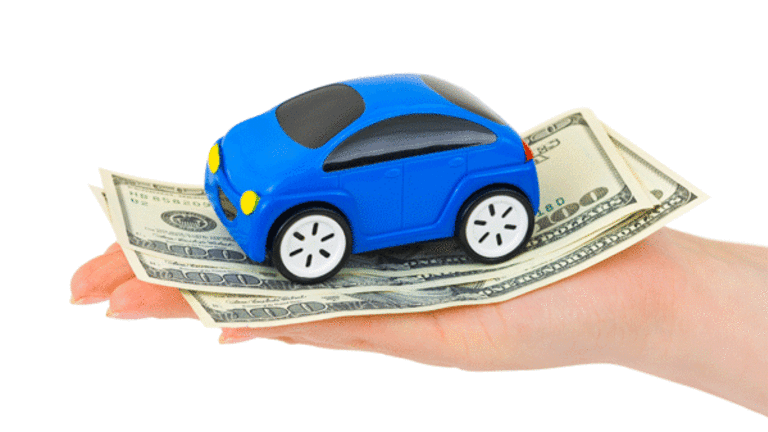 U.S. Stocks Are the Top Investment as Japan Slips Into Recession
The CNBC 'Fast Money' trading panel deemed U.S. equities as the better choice over international plays. Plus, should investors steer clear of General Motors or buy the pullback?
NEW YORK (TheStreet) - The S&P 500 is attempting to hold small gains Monday despite Japan's shockingly negative third-quarter GDP results. The country is apparently slipping into a recession, leaving U.S. equities as the top investment choice, said Joseph Terranova, chief market strategist for Virtus Investment Partners.
On CNBC's "Fast Money Halftime" show, Terranova said U.S. health care stocks remain a strong investment, as revenue continue to grow. The industry should not be looked as a "defensive" investment. 
Stephen Weiss, founder and managing partner of Short Hills Capital Partners LLC, disagreed that European equities provided more value than U.S. equities. European equities deserve a lower valuation and are unlikely to rally without a subsequent U.S. stock market rally as well, he reasoned. 
Investors who are focused on the long term should have both domestic and international equities in their portfolio, said Josh Brown, CEO and co-founder of Ritholtz Wealth Management. However, for the next 12 months, investors should have more exposure to U.S. equities than to international equities. 
The U.S. is still the "driver of global growth," according to Keith Banks, president of U.S. Trust. For that reason, investors should have more exposure to U.S. stocks. He likes financial stocks and the energy sector. Oil is likely to bottom soon, as future production won't come online without higher prices, he said. He believes the S&P 500 will end 2015 near 2,200. 
On Apple (AAPL) - Get Report , "I think the stock goes a lot higher from here," said Pete Najarian, co-founder of optionmonster.com and trademonster.com. He is long the stock, as is Brown. 
Trading Apple is very difficult, Terranova said. For that reason, investors should simply buy the stock and hold on to it for the long-term, he advised. 
Yahoo! (YHOO) could have up to $15 per share of value unlocked in a tax-free spinoff, according to Ironfire Capital founder Eric Jackson, a contributor to TheStreet. Management shouldn't celebrate the recent success Yahoo! has enjoyed from its stake in Alibaba (BABA) - Get Report , since it was the previous management who made the investment. Instead, they should focus on doing the right things to most efficiently handle the position. 
While CEO Marissa Mayer is at it, she should consider spinning off the Yahoo! Japan stake in a tax-friendly manner as well, he said. If she can do those two things and cut costs for the core business, shares of Yahoo! could climb to $80 in the next 12 months. 
On General Motors (GM) - Get Report , two of the traders disagreed on whether the stock is a buy. Najarian says it is a buy, with strong margins and sales coming from China and North America. The worst of the news seems to be in the rearview mirror. 
Weiss disagreed, saying investors should avoid the stock. It's hard to know whether management will do the right thing or not, and no one knows if the brand has been damaged as a result. Investor confidence is low and the stock is overvalued when compared to competitors like Ford (F) - Get Report , he said. 
Terranova said lower gasoline prices should help boost SUV sales for General Motors, especially with many customers waiting for the Cadillac and Suburban models. 
Brown is not bullish on General Motors. The stock is in a downtrend while other stocks including Tesla Motors (TSLA) - Get Report , Ford and Mobileye (MBLY) , look more attractive near current levels. 
For their final trades, Najarian is buying GoPro (GPRO) - Get Report and Weiss is a buyer of the iPath S&P 500 VIX Short-Term Futures ETN (VXX) - Get Report . Terranova said to buy J.M. Smucker (SJM) - Get Report and Brown is buying the Illinois Tool Works (ITW) - Get Report . 
-- Written by Bret Kenwell