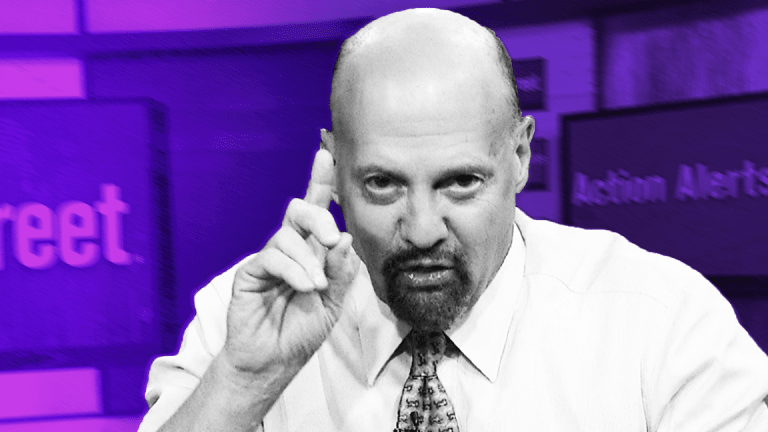 In this sideways market, it's easy to make mistakes. 
Frustrated your "value play" continues to lag the broader market? Don't be so quick to cut bait, fortunes could change at the drop of a dime. Unsure why your new position in Apple (AAPL) - Get Apple Inc. (AAPL) Report is only up 2% inside of a week? Don't be greedy. Why is the S&P 500 undefined trading with little conviction despite a stellar first quarter earnings season?
As we said, there is a lot happening in this sideways market. Here are three tips for investors to keep in mind from TheStreet's founder Jim Cramer. They all came from his latest Action Alerts PLUS call with members. Learn more about these must-listen calls here.  
Don't Fall in Love With Stocks
Keep emotions out of investing, let the trading action and the company's fundamentals dictate your course of action.
Says Cramer, "Always remember that once you have done the requisite research your determination of when to buy a stock needs to be strict, it needs to be unemotional. We need to eliminate as much love of a stock as possible. These are pieces of paper, not humans. And they often come out to be unrequited when you think that they love you back."
Invest the Time
Making money in this bull market has been fairly easy. But, don't get complacent -- successful investing requites putting in the time each week.
"I like to do homework by looking at the research, and by looking at the quarterly reports, and looking at the conference calls, and knowing the sector, Cramer reminds investors. "In the old days the sector was 50% of a stock, these days it's even more because of the ETFs."
Constantly Assess Your Holdings
Your portfolio is like a lawn, it must constantly be tended to. 
Points out Cramer, "Sometimes you have to slaughter your pearls. Not every investment's a great investment. I do need you to look at your portfolio and say, "Okay, listen, that's great, that's great, that's great, that's super great, that's super great." You have to be able to distinguish, they can't all be great."
TheStreet presents on May 22: "How to Stomach Market Volatility." Hosted by Fisher Investments and TheStreet's Jim Cramer, the exclusive live webinar will give you the tools to successfully navigate market volatility and discuss why having a wealth manager is more critical than ever before. Quickly register for the event here.