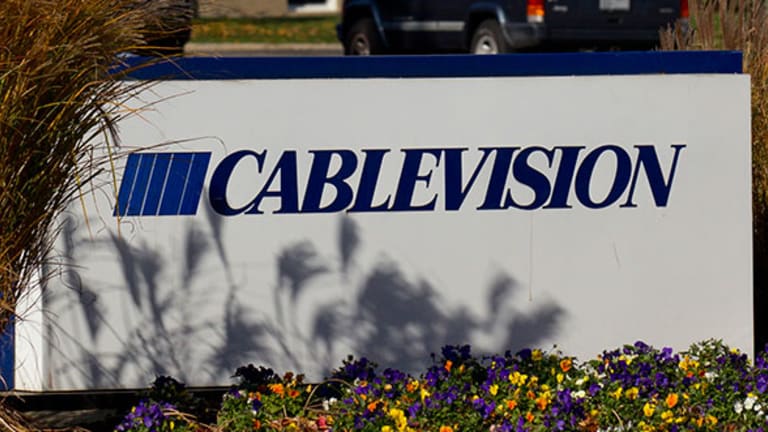 Publish date:
Stocks Poised for Continued Upside; LinkedIn Rally Not Over
The CNBC 'Fast Money' traders sit down with Mario Gabelli to discuss the markets before hearing Mark Mahaney's reason for boosting his price target on LinkedIn to $300.
The CNBC 'Fast Money' traders sit down with Mario Gabelli to discuss the markets before hearing Mark Mahaney's reason for boosting his price target on LinkedIn to $300.
With the S&P 500 ETF (SPY) - Get Report up 0.25% on Friday, the ETF is now up 9.25% on the month, its best month in four years. 
While the rally may have been swift, the current level of the S&P 500 is no surprise to Mario Gabelli, founder and CEO of Gabelli Asset Management. It came as no surprise that stocks would eventually suffer some sort of "hiccup" in 2015, he said. But overall, he has expected the index to finish 2015 up 0% to 5%. That outlook remains unchanged. 
The rising U.S. dollar has hurt stocks, especially for companies that do a lot of business overseas or depend heavily on exports. But as investors get into 2016, the dollar will play less of a role with earnings and the year-over-year changes in energy should start to improve, Gabelli explained. 
Domestically, he pointed out that the U.S. consumer remains strong. Wages are improving, jobs are increasing and household debt is low. Internationally, Gabelli seemed upbeat. For now, Russia is stabilizing and China, despite recent concerns, looks pretty good long-term as the country shifts to a more consumer-driven economy. 
Talking stocks, Gabelli said he likes cable companies, such Cablevision Systems (CVC) and CBS (CBS) - Get Report . He praised the CEOs for both companies on doing a good job. He also likes Netflix (NFLX) - Get Report , both from a product perspective and a subscription and content distribution perspective. Still, he acknowledged that it's a very small position in his fund. 
Gabelli also likes Ferrari (RACE) - Get Report , as well as auto parts suppliers. Suppliers will continue to benefit from an increasing number of vehicles on the road, as well as continued demand for parts for both new and used vehicles. Specifically, he likes O'Reilly Automotive (ORLY) - Get Report , AutoZone (AZO) - Get Report , Advanced Auto Parts (AAP) - Get Report and Navistar International (NAV) - Get Report . 
Speaking more broadly on the market, Josh Brown, CEO and co-founder of Ritholtz Wealth Management, said the technicals are rapidly turning more bullish, something many investors didn't expect at the start of the month. He also reminded investors that corporate buybacks will resume shortly. The buybacks could be strong in the fourth quarter, helping to drive the rally, he added. 
Shares of LinkedIn (LNKD) are up 12.5% on the day following a top- and bottom-line earnings beat and impressive guidance. 
It led to Mark Mahaney, managing director at RBC Capital Markets, to raise his price target on the stock to $300 while reiterating his outperform rating. The company had a strong quarter, but margins are set to improve going forward -- which is something not a lot of large-cap tech companies can say.
LinkedIn is becoming a mobile-first enterprise and that will help drive revenues going forward, Mahaney added. 
Just look at Facebook (FB) - Get Report , a company that now has 80% of its revenues coming from mobile, Mahaney said.
And speaking of Facebook, the company needs to report strong results this quarter given the big rally in the stock price. Regardless of this quarter though, Mahaney remains bullish on the stock over the long term. 
Brown said LinkedIn has a very "defensible moat" compared to other social media sites. Workers want to have a LinkedIn profile to catch the eye of the best companies, while recruiters are constantly using the service to find the best employees, he explained. 
Jon Najarian, co-founder of optionmonster.com and trademonster.com, seems to agree with the bullish thesis, as he bought the stock yesterday ahead of earnings.
This article is commentary by an independent contributor. At the time of publication, the author held no positions in the stocks mentioned.