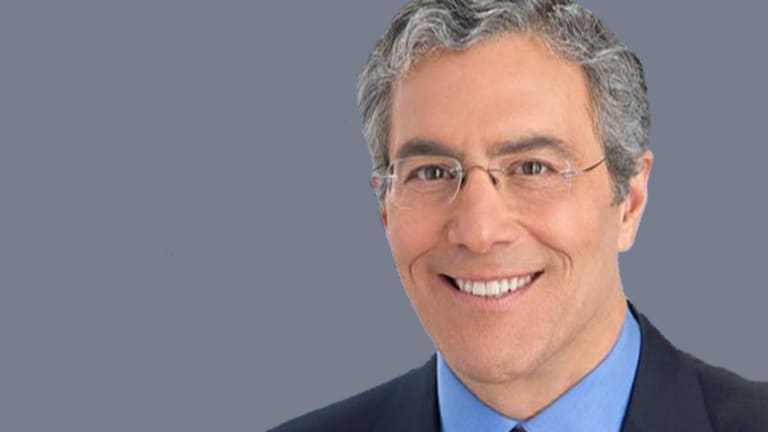 Risk Is Not a Four-Letter Word
Red flags are often flown prematurely, but that doesn't mean the risks should be ignored.
NEW YORK (
) -- First, let me say I'm thrilled to be back at
TheStreet
(TST) - Get TheStreet, Inc. Report
. After a way-too-long absence, I look forward to getting back to actively writing, in my own space, in 140 characters or
more
.
I originally joined Jim Cramer's bold adventure in 1998, when online journalism for an old print guy like me was considered a new, risky frontier.
That was when
TheStreet
was the edgiest place in town, but before everybody
and
their mother was wired. To quote Josh Brown, in retrospect,
TheStreet
had become the
and Cramer was Berry Gordy.
TheStreet
became a breeding ground for a "Who's Who" of the next wave of financial journalism and the first wave of online financial punditry.
Real Money
was investing blogs before there were investing blogs and
Real Money's
Columnist Conversation was
Twitter
before
Twitter
. "We didn't know what we had," is the way superstar venture capitalist Fred Wilson, who had originally bank-rolled
TheStreet
when he was a nobody,
earlier this year.
In the 15 years since,
TheStreet
has evolved into a hybrid of research and reporting, online journalism has become mainstream and anybody with a keyboard has a shot at becoming an overnight blogging or social media sensation.
And the markets? They simply ain't what they used to be.
But one thing that hasn't changed, even though sometimes it feels like it has: The importance of the concept of risk. In a world predisposed to focusing on what can go right, I've spent much of my career trying to figure out what can go wrong. It's in my DNA, to the point that I always hesitate and wonder how cold the water is before diving in it.
It's the same for the smartest investors, even today -- when old-fashioned stock-picking for the sake of investing, not a quick trade, can seem like driving a car with a carburetor rather than a fuel-injected twin-turbo.
And rather than attack anyone who dares to fly red flags over the stocks they own, these same smart investors usually want to know why.
Not long ago,
The Wall Street Journal's
Jason Zweig wrote a
headlined, "Lesson from Buffett: Doubt Yourself."
If you are serious about investing, I can't stress enough that you read this piece. And read it, as I have, over and over.
Zweig quotes Buffett and my pal, Doug Kass, a colleague at
TheStreet
. But it's the section on Ray Dalio of
Bridgewater Associates
, the world's largest hedge fund, that is worth the price of admission.
"When two intelligent parties disagree, that's when the potential for learning and moving ahead begins," Mr. Dalio told me last week. "The most powerful thing that an investor can do to be effective is to find people you respect who have opposite, different points of view from yours -- and have an open-minded exchange with them about what's true and what to do about it." This principle, which Mr. Dalio calls "thoughtful disagreement," is more important than ever. Few sayings on Wall Street are more true, or more universally ignored, than "don't confuse brains with a bull market." When markets are around record highs, as stocks and bonds alike are today, those rising prices inevitably lead to overconfidence and complacency."When you think you're right, you don't go looking," says Mr. Dalio. "When you think you're right, your mind isn't open to learning. The more you think you know, the more closed-minded you'll be."Adds Mr. Dalio: "The most common mistake of investing is the failure to distinguish something that's become more expensive from something that's still a good investment. Too many people make the mistake of looking to the price to gain confidence, without recognizing that that doesn't make any sense."
Dalio's comments are especially relevant in a world in which price trumps fundamentals, profits and even some business models. Look no further than
Amazon
(AMZN) - Get Amazon.com, Inc. Report
,
Netflix
(NFLX) - Get Netflix, Inc. (NFLX) Report
and
Tesla
-- the three horsemen of stocks that investors love to love, largely because they use and love the products -- and because each company is run by an innovative, larger-than-life CEO.
Underlying concerns about
Herbalife's
(HLF) - Get Herbalife Nutrition Ltd. Report
business model? No worries -- the stock price says the skeptics are wrong.
Even
Green Mountain
(GMCR)
. Based on its stock, you wouldn't know margins and growth are sliding and that sales guidance has been chopped for several quarters in a row.
Reality: Risk in a high-velocity, momentum-driven bull market doesn't matter to individual stocks, until it does. (See
Apple
(AAPL) - Get Apple Inc. (AAPL) Report
and
Intuitive Surgical
(ISRG) - Get Intuitive Surgical, Inc. (ISRG) Report
, as two recent examples.) Red flags are often flown prematurely and many times wind up becoming little more than (in retrospect) blips along the way.
But that doesn't mean the risks should be ignored.
Over the years, the ultimate compliment is when someone says something I've written forced them to go back and double-up on their research. Sometimes the process gives them more confidence in their position, if they own a stock; other times it gives them reason to rethink it and consider selling.
That's all you can ask for. The idea of thoughtful disagreement can't be overstated. It's part of understanding risk. And if you didn't get it the first time around, no, Virginia, risk is not a four-letter word.
-- Written by Herb Greenberg.
Herb Greenberg, editor of Herb Greenberg's Reality Check, is a contributor to CNBC. He does not own shares, short or trade shares in an individual corporate security.