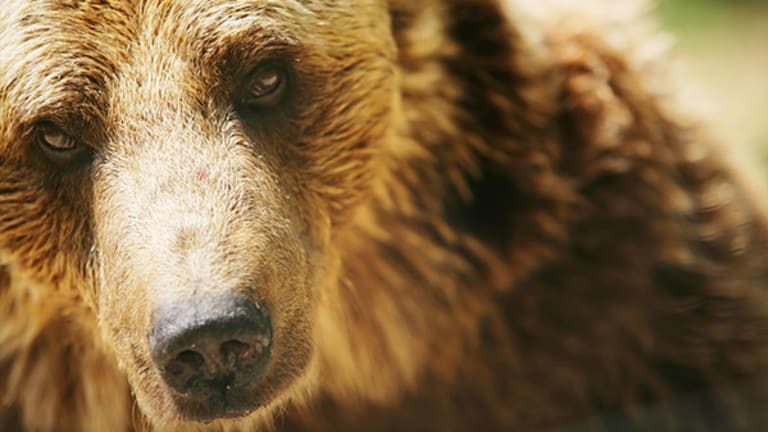 Reality Confounds the Bears: Cramer's 'Mad Money' Recap (Wednesday 3/29/17)
Jim Cramer says stocks are a lot more resilient than most people think.
Perhaps it's time to unfollow the President and start looking at the facts, Jim Cramer told his Mad Money viewers Tuesday. Cramer said that reality keeps confounding the bears, as stocks are a lot more resilient than most people think.
Today's stellar consumer confidence numbers -- the best since December of 2000 -- was just the latest hole in the bear thesis, Cramer explained. Trump's promise of deregulation and eventual tax reforms just have businesses thinking a little more positive as of late.
Then there are the stocks that refuse to play dead. Case in point, Tesla (TSLA) . Today's news that the Chinese firm, Tencent, is taking a 5% stake in Tesla just to shut the door on the shorts once and for all. "Tesla has made it," Cramer declared, the company will not fail to hit its target of 500,000 cars a year.
General Motors (GM) also came into the limelight today after activist investor David Einhorn urged the automaker to unlock value by splitting its common stock into two classes.
And what do the bears think of Red Hat (RHT) , the cloud software maker that shot up 5.2% today on an outstanding quarter? Apple (AAPL) , an Action Alerts PLUS holding, also received positive news today, sending that stock up another $2 to top $143 a share.
The bears can't even hide in the restaurants anymore, Cramer said. Darden Restaurants (DRI) rose by 9.3% after the company announced an acquisition.
These are just some of the reasons why the bears are getting it wrong, Cramer concluded, as the bull market just won't quit.
Meanwhile, on Real Money, Cramer says no to Snap (SNAP) decisions. Check out his analysis with a free trial subscription to Real Money.
Making up the Difference
The analysts over at JPMorgan Chase (JPM) just upgraded their outlook for cosmetics maker Estee Lauder (EL) , giving the $85 stock a $100 price target. Can the company deliver? Cramer dove in to find out.
Cramer said there's no doubting that beauty is a long-term secular trend in our new selfie world, but thus far, Estee Lauder has not been a stellar performer, delivering only a 37% gain over the past five years. But Estee Lauder does have great management and is beginning to turn things around.
According to JPMorgan, the fears over the death of the department store are greatly exaggerated and while the company derives 22% of sales from Macy's (M) alone, store closings at the chain may actually lower Estee Lauder's costs more than its sales. Whatever revenue is lost, JPMorgan expects will be more than made up for by expansion into specialty retailers like Ulta Beauty (ULTA) .
Cramer said at its current $85 price tag, Estee Lauder trades at 23 times earnings. At $100, the multiple would be 27 times earnings. That is not cheap, but it's also not outrageous for what many, including JPMorgan, see as the premium operator in the sector. Cramer said he likes the Estee Lauder story and things its shares could indeed hit that $100 price tag.
Cramer and the AAP team say "resilience" is the word to characterize this market. Read what they're telling their investment club members about why investors are taking profits and backing away from riskier trades. Get a free trial subscription to Action Alerts PLUS.
Look Inside the Snack Cake
Everyone knows Hostess Brands (TWNK) , makers of Twinkies, Ho-Hos, Ding Dongs, Donettes and countless other decidedly inorganic snack foods. But does that make shares of this again publicly traded company a good idea?
Cramer said he was indeed impressed by the company's most recent earnings, which showed 24% revenue growth and expanding gross margins. But to truly know what you're buying with Hostess, you need to look back to the company's bankruptcy in 2012.
When Hostess ceased operations and liquidated in 2012, the beloved snack food division ended up in the hands of private equity, Cramer explained. Shortly thereafter, Twinkies were once again on store shelves as the new management quickly turned things around and consolidated 14 bakeries into just four and then eventually three. And, as private equity typically does, they loaded up the company with debt to pay themselves, then returned it to the public market.
Cramer said there's nothing wrong with the private equity model, but investors need to understand what they're buying. These equity firms still own 42% of Hostess and their eventual liquidation could introduce up to 30 million additional shares to the open market.
Given this complicated private equity overhang, Cramer said he'd rather own Flowers Foods (FLO) , which purchased the bread assets from the old Hostess in 2012. Flowers trades at just 18 times earnings and has a 3.3% dividend yield and a better balance sheet with less debt.
Off the Charts
In the "Off The Charts" segment, Cramer checked in with colleague Larry Williams about the chart of General Mills (GIS) to see if this recession-proof consumer package foods company is still worth owning in a rising-interest-rate environment.
Williams first looked at a daily chart of General Mills from 2015 to now to see if there were any seasonal or cyclical patterns. Indeed, he found a 125-day and 425-day cycle that indicated the stock will see a bit of a bounce, then a pullback before rallying hard over the summer.
But since rising interest rates are also a factor for General Mills, Williams also looked at a chart of the stock price compared to the U.S. dollar index pushed ahead by 160 days. He found that the dollar does influence the stock, but the action confirms a likely move higher over the summer.
Cramer said he looks at the fundamentals of a company and for General Mills, things are not looking good after it posted its seventh consecutive revenue decline.
He said Kraft Heinz (KHC) may consider making a bid for General Mills, which allowed him to bless owning the stock, but longer-term investors are likely better off with Pepsico (PEP) , an Action Alerts PLUS holding.
Lightning Round
In the Lightning Round, Cramer was bullish on Raytheon (RTN) .
Cramer was bearish on Pfizer (PFE) .
No-Huddle Offense
In his "No-Huddle Offense" segment, Cramer said there are only two things that get stay-at-home consumers off their couches… bargains and experiences.
That's why shares of Darden Restaurants were able to shoot up 9% today. This company is a great underrated story of affordable meals that are worth leaving the house for. This trend can also be seen with the other restaurant winners this quarter, Panera Bread (PNRA) and Popeye's Louisiana Kitchen (PLKI) .
The same can be said for Carnival  (CCL) , which provides the other motivation to leave your house, a great vacation experience. Cramer said Carnival continues to deliver for shareholders.
Search Jim Cramer's "Mad Money" trading recommendations using our exclusive "Mad Money" Stock Screener.
To watch replays of Cramer's video segments, visit the Mad Money page on CNBC.
To sign up for Jim Cramer's free Booyah! newsletter with all of his latest articles and videos please click here.
At the time of publication, Cramer's Action Alerts PLUS had a position in AAPL and PEP.