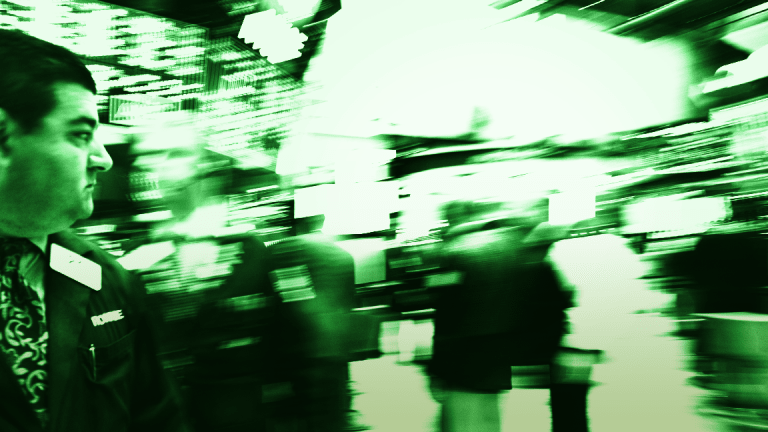 The Method to My Investing Madness: Cramer's 'Mad Money' Recap (Tues 12/26/17)
In these turbulent times, Jim Cramer wants to help you by sharing his investing methods.
Individual investors can not only invest like the pros, they can beat them, too, Cramer said, detailing the methods to his investing madness.
Cramer said it doesn't take a lot of effort to invest one's own money, just a few hours a week for research -- the "homework," as he so often calls it. But the results from that research will bear far more fruit than blindly dumping money into an index fund or, worse, a bond fund in a time of historically low interest rates.
Where can investors find their research? Fortunately, it's practically everywhere, said Cramer, on sites like CNBC.com, TheStreet.com, Yahoo! Finance and others, as well as on the websites of every publicly traded company.
When starting out, Cramer recommended using the 52-week high list. The new-highs list shows stocks with true momentum, said Cramer, especially in a bad market. But that does not mean investors should just blindly chase every stock on that list. Instead, research will still need to be done to separate the truly great stocks from the ones that are just lucky.
After researching the new high list and picking out the true winners, Cramer said the next step is determining when to buy them. He said a pullback of at least 5% is usually a good entry point, especially when that pullback is caused by general market weakness. You should only buy stocks that have pulled back from the new high list if you're confident they'll make a comeback, he continued.
Cramer said he always advises adding to a position on weakness, then trimming those positions into strength. A broad, market-wide selloff provides an excellent entry point for adding to positions, he concluded.
Look for the Insiders
Cramer's next trick for investors: Look for stocks with strong insider buying. Company executives are no dummies, explained Cramer. If they're buying their company's stock, then maybe you should, too.
Cramer said executives can sell company stock for all sorts of reasons. But buying, especially in large quantities, should be a clear signal that execs are highly confident in their outlook and are putting their own money on the line to prove it.
This is especially true of stocks at or near the 52-week high list, said Cramer. If a stock is already at sky-high valuations and insiders are still buying, that is a powerful endorsement. There is nothing more telling than when an insider backs up the truck for his own stock when it's sitting at a high.
Avoid paying too much attention to small, token purchases, Cramer cautioned. Look for only large, meaningful insider purchases. Sometimes execs want to make it look like they have confidence in their stocks. But when they actually dohave conviction, that's the time to follow their lead.
Cramer and the AAP team say shares of XPO Logistics (XPO) - Get XPO Logistics, Inc. Report shot up on reports Home Depot (HD) - Get Home Depot, Inc. (HD) Report considered buying it to keep it away from Amazon.com (AMZN) - Get Amazon.com, Inc. Report . That might not be all good news. Do your homework: Find out what they're telling their investment club members and get in on the conversation with a free trial subscription to Action Alerts PLUS.
How to Trade
Cramer's next tip for investors: Learn how to trade. He said learning how to trade stocks on a shorter-term basis will make home gamers better investors overall, as it will teach them many valuable lessons, especially in markets with large, volatile swings in every direction.
Cramer said his normal investment strategy would dictate that if an investor wants to purchase 300 shares of a company, buy them in increments of 100 shares at a time over a period of weeks or months using broad-based selloffs as cues for the purchases.
However, a trading strategy is a little different, said Cramer. Trading around a core position dictates that if an investor owns 300 shares, he or she sells 50 of them anytime the stock moves higher by 3%. Then as shares retreat by 3%, an investor can buy them back on the cheap.
Cramer said that trading in smaller increments may not seem like much, but over time the profits can add up quickly. In today's markets, where stocks can soar one day and be thrown out with the bath water the next, it likely won't take long before homegamers begin to see their trading strategies pay off.
When to Sell
Then comes the critical question of when to sell a hot stock. He said there's certainly a lot of money to be made by owning a hot momentum stock, but investors have to know when it's time to leave the table or risk losing it all.
Such was the case with high fliers like Chipotle Mexican Grill (CMG) - Get Chipotle Mexican Grill, Inc. Report and Intuitive Surgical (ISRG) - Get Intuitive Surgical, Inc. (ISRG) Report , two long-time Cramer faves that fell from grace in spectacular fashion.
So how can investors tell when a momentum stock has peaked? Cramer said one thing they can look for is the analyst coverage. For smaller, more speculative stocks, Cramer said the rule of thumb is that when a stock has half-a-dozen or so analysts covering it, the stock will begin to peter out because it's become too well known.
One of the best examples of how this process plays out is still Hansen Natural, the previous name of Monster Beverage (MNST) - Get Monster Beverage Corporation (MNST) Report , which was the hottest stock in 2004, the hottest stock in 2005 and the hottest stock for the first half of 2006, noted Cramer. The whole run higher, the skeptics were warning the energy drink maker's momentum would fade. But with analysts still initiating coverage and touting Hansen's stock, it continued its run higher.
Until May 10, 2006, recalled Cramer, when Hansen stock split five-for-one but was also picked up by Goldman Sachs, the fourth analyst to begin coverage. After Goldman brought Hansen into the spotlight, Cramer said the stock immediately started to cool off because it had hit that critical mass of analyst coverage.
Small momentum stocks are worth owning, said Cramer. But when investors see analysts jumping on the bandwagon, it's time to get out.
On Real Money, Cramer writes that amid all this political brouhaha, it's simple: both parties should help people save money. Financial education and incentives to save are the two things that are truly missing from both sides of the aisle. Get more on his insights with a free trial subscription to Real Money.
Search Jim Cramer's "Mad Money" trading recommendations using our exclusive "Mad Money" Stock Screener.
To watch replays of Cramer's video segments, visit the Mad Money page on CNBC.
To sign up for Jim Cramer's free Booyah! newsletter with all of his latest articles and videos please click here.
More of What's Trending on TheStreet:
At the time of publication, Cramer's Action Alerts PLUS had a position in XPO.