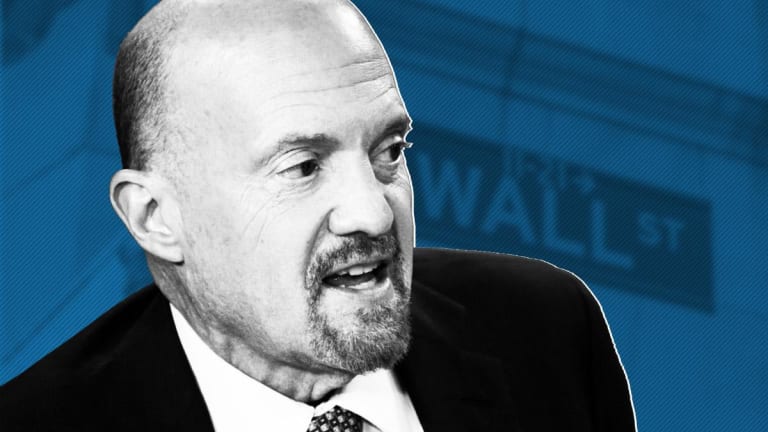 Listen to a Stock's Full Earnings Call Before Acting, Jim Cramer Says
That's Rule No. 1 of Jim's '5 Rules for Trading Stocks During Earnings Season.'
Jim Cramer has unveiled his "5 Rules for Trading Stocks During Earnings Season," and Rule No. 1 seems pretty simple -- always listen to a company's entire earnings call before passing judgment.
"[This is a] basic that I preach, but so few seem to pay attention to," Cramer said in making his five longstanding rules public during an exclusive video-conference call with members of his Action Alerts PLUS club for investors.
The expert said many on Wall Street ignore this simple practice. For instance, he noted that investors initially reacted positively last month when Kohl's (KSS) - Get Kohl's Corporation (KSS) Report reported its fourth-quarter earnings, but then the rally began to crack after Wall Street noted weak forward guidance from the company -- in particular, warnings of a soft February.
Cramer said that hurt Kohl's stock "even as every retailer -- and I mean literally every retailer -- had a soft February because the weather was so atrocious all over the country. When you hear 'soft' and 'February,' you don't relate it to other stocks. You don't bother to reason. You just sell."
But Cramer noted that doing so would have been a huge mistake. That's because Kohl's highly regarded CEO Michelle Gass used the retailer's earnings call to talk about the company's critical relationship with Amazon (AMZN) - Get Amazon.com, Inc. Report  -- in particular, a partnership to sell Amazon-branded products in 200 Kohl's stores. 
"Next thing you know, the stock spikes hard, wiping out the decline and then soaring past where it had been at the highs," Cramer said. "The result? Kohl's was the best performer in the entire S&P 500 that day, but you only got it if you didn't trade the headlines and listened to the whole call."
Want to Hear All of Jim's Private Video-Conference Call?
Sign up for Action Alerts PLUS, Cramer's VIP club for investors, and get instance access to a full replay of his latest call and live access to future calls every month.
Click here for a free 14-day trial.