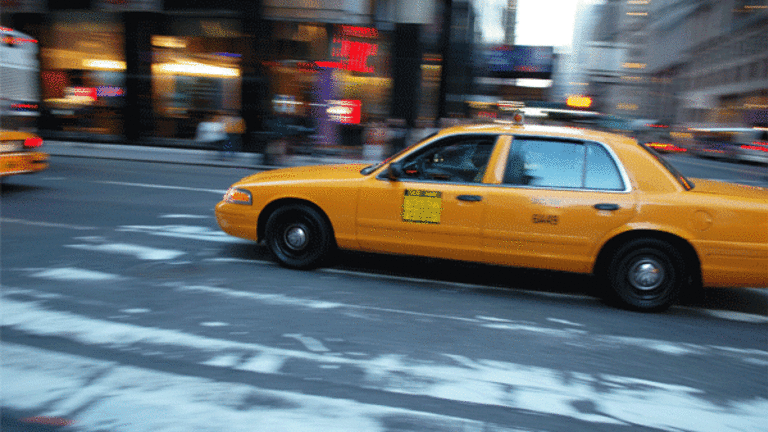 It's Time for Investors to Focus on Individual Stocks, Not Macro Events
The 'Fast Money Halftime' trading panel says that in this weak macro market, momentum stocks, individual companies and specific sectors should be the theme for investors, not broad-based index funds.
NEW YORK (TheStreet) -- U.S. stocks are picking up where they left off on Friday, with the S&P 500 up another 0.9% on Monday now that a Greek debt deal appears likely. 
While the deal could still have some hangups with the countries in the European Union, it looks likely to go through, Jon Najarian, co-founder of optionmonster.com and trademonster.com, said on CNBC's "Fast Money Halftime" show. However, he believes that heightened volatility will continue to define the environment for stocks. 
Investors should focus less on macro stories -- like Greece and interest rates -- and instead focus on individual stocks and sectors, suggested Joseph Terranova, senior managing partner at Virtus Investment Partners. Right now, it's not a good macro trading environment. 
Gemma Godfrey, head of investment strategy at Brooks Macdonald, said she expected a bigger rally in response to the Greek news. In any regard, a Greek exit looks much less likely than it did a few weeks ago and Europe as a whole is still improving. "We remain cautiously optimistic," she said of Europe, adding that Brooks Macdonald is "quite constructive on the region." 
Throughout the drama of the past few weeks, the S&P 500 stayed above its 200-day moving average. That's very bullish, according to Josh Brown, CEO and co-founder of Ritholtz Wealth Management. However, going forward, more sectors need to outperform the broader market: Just three out of the 10 did so in the first half of 2015. 
Momentum trades like biotech and Netflix (NFLX) - Get Report are continuing to do well, and that's likely to stay the same in the second half of 2015, Brown added.
While the S&P 500 is up less than 2% on the year, the market's rapid ups and downs have created a great trading environment, Jon Najarian said. 
Investors appear to feel more comfortable taking on more risk by buying stocks now that a Greek deal appears to be done, said Pete Najarian, co-founder of optionmonster.com and trademonster.com. He also pointed out that financials are doing well, notably Citigroup (C) - Get Report, JP Morgan (JPM) - Get Report and Bank of America (BAC) - Get Report. He also likes Goldman Sachs (GS) - Get Report and Morgan Stanley (MS) - Get Report.
The conversation turned to analyst ratings, as Fitbit (FIT) - Get Report received five holds and four buys on Monday. In the wake of those analysts' opinions, the stock is up 5%. Investors have a reason to be bullish, as the company continues to show strong revenue and market share growth, Jon Najarian said. 
Brown and Terranova were more skeptical, saying that Fitbit is still a young company with an emerging product. Investors should give it two to four quarters before deciding whether or not to buy the stock. That being said, Brown suggested that it would be a bad to short-sell the stock.
Netflix was also in the news, as analysts at Goldman Sachs maintained their buy rating, but assigned a $780 price target on the stock. They are bullish on the company's subscriber growth and margin expansion potential. 
This is like a "love letter to a stock," Brown said of the research report. While perhaps it may seem a little too bullish, it would be unwise for investors to fight the stock, which is up an incredible 108% on the year.
This article is commentary by an independent contributor. At the time of publication, the author held no positions in the stocks mentioned.