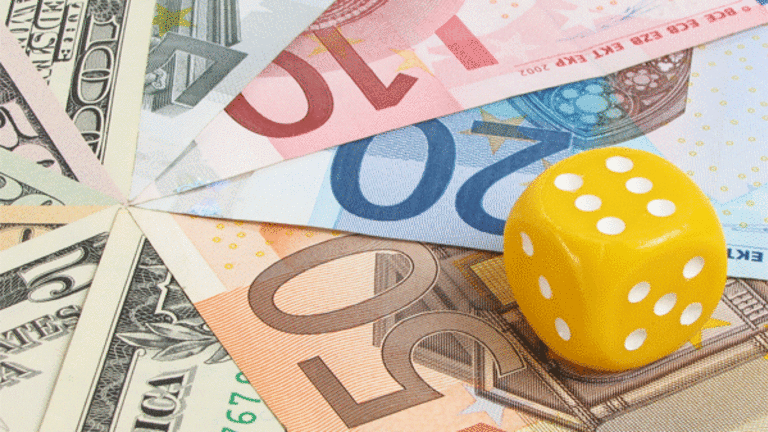 NEW YORK (TheStreet) -- Market ups and downs continued Wednesday, as China unexpectedly continued to devalue its currency, sending the S&P 500 plunging below its 200-day moving average. 
However, halfway through the trading session, stocks began a stark reversal. Even with the index down 0.4% on the day, it was recently well off its morning lows of down 1.4%, attempting to close above its 200-day moving average. 
It's still too early to start buying stocks, Stephen Weiss, founder and managing partner of Short Hills Capital Partners LLC, said on CNBC's "Fast Money Halftime Report." The momentum is still moving to the downside and investors should look for high-quality stocks trading at bargain prices.
Although previous sector leaders like health care and financials are starting to show some weakness, Pete Najarian, co-founder of optionmonster.com and trademonster.com, made the case that the market still seems likely to stay range-bound. The I:VIX volatility index is higher on the day, but is well off its highs, he added.
A correction is defined by a pullback of 10% or more, and with 56% of the S&P 500 stocks in correction territory, Josh Brown, CEO and co-founder of Ritholtz Wealth Management, said investors may not even realize that stocks are in a correction right now, even if the index doesn't show it.
He's not looking for the pain to stop here. A pullback of 10% from the highs will drop the S&P down toward 1,920, which would actually be a healthy event for this bull market, Brown explained.
Jon Najarian, co-founder of optionmonster.com and trademonster.com, said he's waiting with plenty of cash for a sizable correction, so he can starting buying stocks at a cheaper price. He believes interest rates will stay lower for longer.
Tony Dwyer, equity strategist and managing director at Canaccord Genuity, remains bullish and maintains an S&P 500 price target of 2,340. When leadership stocks start to get hit -- like they are right now -- that tends to come near the end of a correction, he said. While he previously looked for a correction in the first half of the year, Dwyer now sees stocks setting up to make a run to new highs.
Of course, one of investors' main observations has been Apple (AAPL) - Get Apple Inc. (AAPL) Report, which has dropped more than 15% from its highs. The stock initially dropped more than 3% to below $110, before reversing and climbing 1.5% on the day to over $115.
Ian Winer, head of equity trading at Wedbush Securities, says the stock could lose another 10%, citing China as a possible catalyst. "I have no idea how bad China is, but I can tell you things are getting worse," he said, adding that it's not the kind of environment where a stock's earnings multiple goes higher. The company has likely seen peak growth in EPS, revenue and EBITDA. The valuation is too high given that Apple will only likely grow earnings per share in the low double digits and revenue in the high single digits.
But Dan Ives, senior research analyst and managing director at FBR Capital Markets, disagreed with that argument, pointing out that ex-cash, Apple trades at just 8 times earnings. China represents a $150 billion opportunity over the next three years and even a slowdown in the region still represents plenty of growth for Apple. The company has penetrated just 7% of the country.
The new iPhone will be unveiled in September and just 30% of U.S. customers have upgraded to the latest device so far, Ives said. So investors should look for iPhone sales to drive company growth going forward. The bottom line: Apple will likely trade between $140 to $150 in the next six to nine months, he said.
Najarian said he's a buyer of the stock on a break below $110. Weiss doesn't believe that as many U.S. customers will upgrade to the next iPhone as previously anticipated.