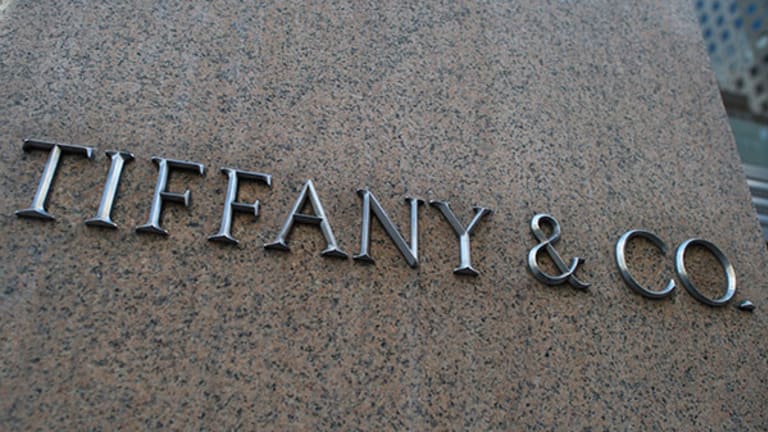 Publish date:
Investors Remain Optimistic on Stocks; Trouble Brewing for Tiffany & Co.
The CNBC 'Fast Money Halftime' traders say that despite volatility, stock prices are likely to continue rising.
The CNBC 'Fast Money Halftime' traders say that despite volatility, stock prices are likely to continue rising.
NEW YORK (TheStreet) - The roller coaster ride continues, with the S&P 500 rallying 1.15% on Friday, bringing the index back to flat over the past month. According to Kate Moore, U.S. chief investment strategist at J.P. Morgan Private Bank (JPM) - Get Report stocks are still attractive. 
While volatility is likely to increase in 2015, equities seem likely to end the year higher than today's current prices. Specifically, Moore likes cyclical stocks, as well as the financial, technology and health care sectors. 
"I'm bullish on this market," said Tyler Vernon, chief investment officer at Biltmore Capital Advisors.
There could be a bout of volatility when the Fed does eventually raise interest rates, but the number of increases will be gradual, and the amount by which rates will increase is likely to be minimal, he said. This will be good for equities. Specifically, he likes DuPont Fabros Technology (DFT) . 
"I'm not going to care about rates for another year or so, because we're at such a low point right now," said Stephen Weiss, founder and managing partner of Short Hills Capital Partners LLC. "Even if we start raising in September...we're not going to get anywhere near restrictive levels for economic policy for another two to three years." 
Weiss likes both U.S. and Germany equities, but said investors need to be hedged against the euro if they are invested heavily in German stocks. That's why he recommends the iShares Currency Hedged MSCI Germany ETF (HEWG) - Get Report. 
Everyone seemed to be in agreement, as Jon Najarian, co-founder of optionmonster.com and trademonster.com, said, "I like the market."
Dividend stocks continue to move lower whenever bond yields climb. But because the Federal Reserve continues to delay its rate hike, the rally in bond yields and pullback in dividend stocks are always short-lived. It creates great buying opportunities, he said. He likes gold and gold miners. 
One reason the Federal Reserve has been hesitant to hike rates is due to the strong U.S. dollar. 
That dollar strength has put pressure on emerging market currencies, said Jeff Dennis, head of global emerging market equity strategy at UBS (UBS-D) . He is underweight on Russian equities, due to the uncertainty over its economy, which he suspects will contract by 4.5% in 2015. He has an overweight rating on Poland, Mexico, China and India. 
China and other Asian emerging markets are the most attractive, Moore said, reasoning that the currencies in these regions have actually performed relatively well. She also likes the increased consumption story playing out in China. 
But emerging markets aren't for everyone. Vernon says he would avoid most emerging markets and when looking for international investments, he said to stick to regions like Europe, which have a declining currency and monetary stimulus from its central bank.
The conversation turned to Tiffany & Co. (TIF) - Get Report, which is down 3.5% after missing earnings per share and revenue estimates and after issuing "pathetic" guidance, according to Najarian. However, he finds the stock attractive, citing strength in its European and Chinese markets and potential boost to Japanese sales if the consumption tax is modified. Gross margins also climbed in the quarter.
Weiss disagreed, arguing that the stock continues to be overvalued near current levels. Most of Tiffany's sales come for the U.S., which are seeing a slow down as tourism spending declines due to the strengthening dollar. He's not optimistic about China either. 
"You've got to be nuts to buy the stock," Vernon added. He said Tiffany & Co. reminds him of McDonald's (MCD) - Get Report, as both companies continue to post declining same-store sales results. The overseas business is still a "nightmare," he added.
For their final trades, Vernon is buying Valero Energy (VLO) - Get Report, Najarian is buying Ziopharm Oncology (ZIOP) - Get Report and Weiss said to buy the iShares Currency Hedged MSCI Germany ETF.
This article is commentary by an independent contributor. At the time of publication, the author held no positions in the stocks mentioned.