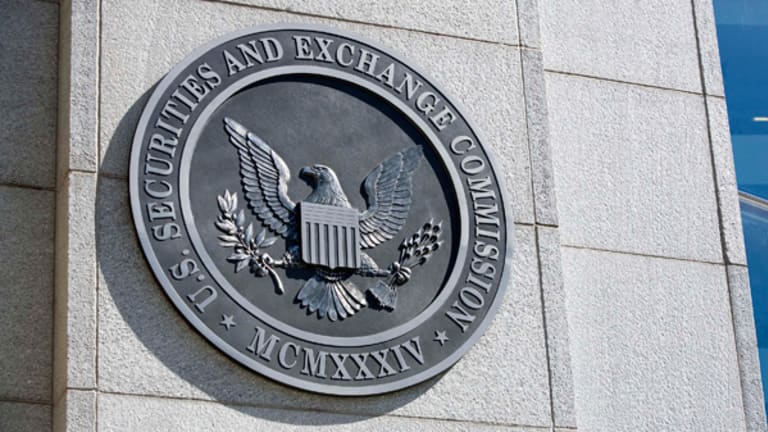 Greenberg: Where are the Cops?
The halt in CYNK Technology points up the inaction on Lumber Liquidators and the heavy put options trading on other stocks.
SAN DIEGO (TheStreet) -- It was good to see the SEC finally step in and halt trading in CYNK Technology (CYNK) , the apparently bogus penny stock whose shares had risen over 20,000% in the past month to a market value north of $4 billion.
They had little choice, of course: The absurdity of its move, sparked a media feeding frenzy, with an inordinate amount of original reporting by news outlets and other services, including CNBC, Business Insider, the Wall Street Journal, the Financial Times, Zero Hedge and Seeking Alpha. Arguably, it was low-hanging fruit but at least it didn't go overlooked.
But the bigger question: Where are the cops on the trading in Lumber Liquidators (LL) - Get Lumber Liquidators Holdings, Inc. Report, whose stock started slipping in the hours earlier this week before its post-close earnings warning that hammered its shares?
Greenberg: No Surprise on Potbelly's Flop
What Ails The Container Store?
An even more intriguing if not egregious example is the off-the-charts put options activity Thursday in mortgage insurers Radian (RDN) - Get Radian Group Inc. Report and MGIC Investment (MTG) - Get MGIC Investment Corporation Report. Here's how my pal Jeff Matthews described it in his blog:
Last night at 4:05 PM E.S.T. the news hit Bloomberg that the Federal Housing Financing Agency was proposing an astoundingly, stupidly strict set of standards for private mortgage insurers who do business with Fannie Mae and Freddie Mac, the net effect of which would be to reduce the availability of credit for home buyers at the very time that credit is needed to keep our economic recovery going.

We are not here to explain the issue, only to point out to FINRA, the self-policing body in charge of sniffing out strange behavior in the public markets, the enormous -- nay, ginormous -- option trades in the two publicly traded stocks most affected by the proposed standards just hours before the news hit the tape, betting on a drop in those stocks.

Those two stocks, Radian and MGIC, are tickers RDN and MTG, and they stand out in this screen shot from our Bloomberg on outsized options activity by a mile.

So, we wonder: who had the call yesterday from the FHFA...before it hit the tape?
Reality: We wonder, too, but we're not holding our breath that we'll ever get the answer.
-- Written by Herb Greenberg in San Diego
Herb Greenberg, editor of Herb Greenberg's Reality Check, is a contributor to CNBC. He does not own shares, short or trade shares in an individual corporate security. He can be reached at herbonthestreet@thestreet.com.