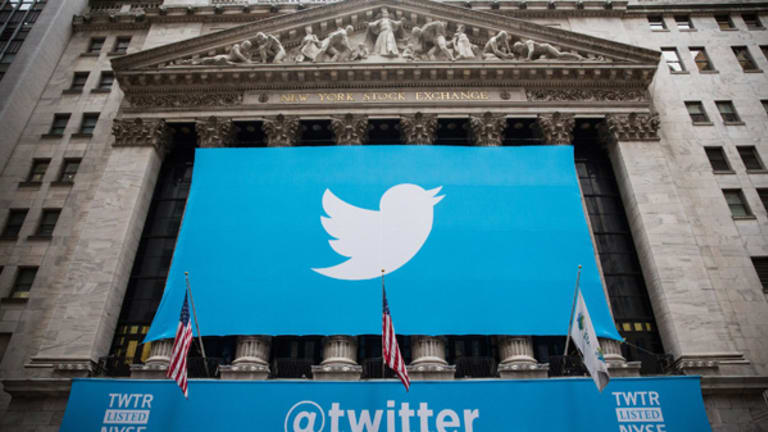 Greenberg: Twitter IS Too Arcane
Let's start with the obvious disclosure: I love Twitter. As I've written numerous times, it has become my primary news feed and I use it for disclosure and conversation. But as the company appears to struggle with user engagement, especially with its stock in the nosebleed section of valuation, several things are clear. I believe the company needs to do a better job marketing to users who don't realize they never need to tweet. But there's something else for those who do want to tweet: Outside of merely posting a simple tweet, Twitter is not user-friendly. I started thinking about this after watching CNBC's Carl Quintanilla's interview Tuesday with Twitter co-founder Biz Stone. Stone, who doesn't work at Twitter any longer, said he believes there is 'plenty of room' for improvement. (Easy for him to say!)
Let's start with the obvious disclosure: I love Twitter. As I've written numerous times, it has become my primary news feed and I use it for disclosure and conversation. But as the company appears to struggle with user engagement, especially with its stock in the nosebleed section of valuation, several things are clear. I believe the company needs to do a better job marketing to users who don't realize they never need to tweet. But there's something else for those who do want to tweet: Outside of merely posting a simple tweet, Twitter is not user-friendly. I started thinking about this after watching CNBC's Carl Quintanilla's interview Tuesday with Twitter co-founder Biz Stone. Stone, who doesn't work at Twitter any longer, said he believes there is 'plenty of room' for improvement. (Easy for him to say!)
SAN DIEGO (TheStreet) -- Let's start with the obvious disclosure: I love Twitter (TWTR) - Get Report.
As I've written numerous times, it has become my primary news feed and I use it for disclosure and conversation.
But as the company appears to struggle with user engagement, especially with its stock in the nosebleed section of valuation, several things are clear.
As I've written previously, I believe the company needs to do a better job marketing to users who don't realize they never need to tweet.
But there's something else for those who do want to tweet: Outside of merely posting a simple tweet, Twitter is not user-friendly.
I started thinking about this after watching CNBC's Carl Quintanilla's interview yesterday with Twitter co-founder Biz Stone. Stone, who no longer works at Twitter, said he believes there is "plenty of room" for improvement. (Easy for him to say!)
Think about it:
If you're new to Twitter, do you know that you need to put a period in front of someone's Twitter handle if you start the tweet with his or her handle, so others can see it? (My pal, Paul Kedrosky, taught me that one early on.)
And why does Twitter's own mobile app force you to comment on a retweet after the comment, rather than before the comment? It's just the opposite (and better, in my opinion) on Twitter's own TweetDeck desktop app.
And on Twitter's "Twitter" desktop app -- you can't even comment before a retweet. This is nuts.
And ever try to find "drafts" of items you wrote but didn't tweet?

And why, as savvy as I believe I am on Twitter, am I unable to figure out how to insert an image of text from a document into a tweet -- like so many people I follow have been doing lately? This should not be rocket science!
In response to my query on the latter, a number of followers, via Twitter, shared with me their secrets -- and even then there was some disagreement as to the best way.
Kedrosky chimed in: "Your problem is with your chosen Twitter app, amigo."
And therein lies the problem. If I can't do all of what I need to do on Twitter's own app -- or apps it owns -- and I need to scramble around to find this Twitter app or that Twitter app for this or that,  then Twitter, ultimately, has trouble. I just want to be able to use it easily and intuitively. Basic tweets, adding a photo -- straightforward. Everything else -- not so much.
Reality: As Twitter struggles to ramp up users, let alone engage users, it needs to figure out a way to make what may appear obvious internally at Twitter and to the Twitterati, intuitive and easy for everybody else (for whom much of this remains a second language.)

-- Written by Herb Greenberg in San Diego
Herb Greenberg, editor of Herb Greenberg's Reality Check, is a contributor to CNBC. He does not own shares, short or trade shares in an individual corporate security. He can be reached at herbonthestreet@thestreet.com.