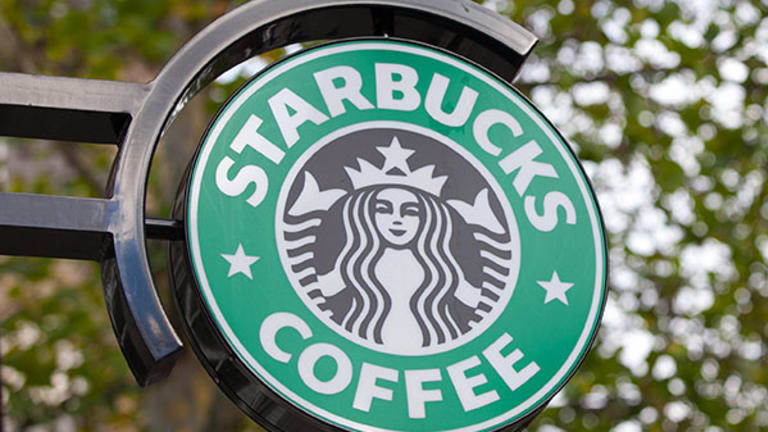 (This column previously appeared on RealMoney Pro)
SAN DIEGO (TheStreet) -- Nobody's always right when it comes to stocks.
I've learned that the hard way more than a few times in decades of reporting, researching and writing about companies. Even the smartest -- yes, that includes Warren Buffett -- sometimes get it wrong.
In the end, when I mess up, I fess up -- and I always do a personal post-mortem. It's humbling, but it helps and often comes in handy as a reference point, and hopefully a lesson learned.
If there's any theme, it's this: The worst mistakes often come from being too smart for your own good, especially when putting too much trust in your experience, perspective and instincts. It's important to trust your instincts, and I think mine are very good when supported by what I believe to be solid research -- and often just common sense. But every now and then, they steer me wrong. (Moral: Trust, but verify -- and verify, again!)
These are a few of my biggest blunders, which also turned into big stocks.
Raising red flags on Starbucks shortly after its initial public offering. The concept of premium coffee just seemed like a ridiculous idea. First, there was the question: Who in their right mind would pay a premium price for what many said was little more than burned coffee? (That was always one of the big knocks, back in the day.)
Perhaps more troublesome: Starbucks (SBUX) - Get Starbucks Corporation Report opening up stores across the street from one another. In most retail and restaurants, that creates instant cannibalism. It simply doesn't work. But for Starbucks, not only did it work (as we all learned after the fact), it was genius. Starbucks had figured out traffic patterns: That even for something as addictive as coffee, people wouldn't cross the street for it. They'd simply go elsewhere.
Lesson: The rules of retail can indeed be broken.
Raising red flags over Monster Beverage, back when it was called Hansen Natural. I had covered the beverage industry earlier in my career, including Coca-Cola (KO) - Get Coca-Cola Company Report, PepsiCo (PEP) - Get PepsiCo, Inc. Report and a bunch of smaller brands. I made good industry contacts and got to know the industry. One rule of thumb I just assumed would apply this time: Never mess with the big guys. Monster Beverage (MNST) - Get Monster Beverage Corporation (MNST) Report had evolved out of a juice company, using guerilla marketing, to create what rapidly became not just a monster brand, but a monster of a stock. I just assumed that if the product really had legs, Coke would create its own energy drink. And with Coke's distribution, it would annihilate Monster (it tried but failed.) And if it didn't, I thought health concerns surrounding energy drinks and teens, even back then, would do the concept in. (Not yet!)
Most of my industry calls, including competitors, led me down the wrong path.
Lesson:Never count on the insular feeling of superiority of big, lumbering companies to catch a trend. And don't count on competitors to ever tell you the truth.
Raising red flags over Intuitive Surgical, back when it was fairly new. I knocked myself calling hospitals and doctors on this one. I even made sure I was awake when a prominent surgeon was doing minor surgery on me so I could quiz him about the robot. (And, truth be told: I was sweating profusely over the sheer thought of somebody cutting into my skin -- even if I couldn't feel it. But I digress.)
My research confirmed two things: That numbers showing the low productivity of Intuitive Surgical's (ISRG) - Get Intuitive Surgical, Inc. (ISRG) Report da Vinci surgical robot was correct. (The $1 million-plus machine was sitting idle too long.) And the learning curve was so steep that many surgeons, especially urologists who were using it for prostate surgery, gave up and preferred doing surgery the old-fashioned way.
What I hadn't counted on was the significance of those "We have the da Vinci robot" signs I saw hanging outside a few hospitals in San Diego: Every hospital seemed to want to have bragging rights that they had the robot. That led to years of growth and one heckuva stock.
Lesson: Don't overlook the obvious. (As it turns out, years later I resurrected the idea with an investigative piece for CNBC.com called "The da Vinci debate." Seems the company wound up over-marketing itself, leading to various safety claims.
Other notable examples include Netflix, and even Amazon. Netflix (NFLX) - Get Netflix, Inc. (NFLX) Report simply didn't, and doesn't, have the financial statement to justify its stock.
Lesson: As long as a company has a product, customers fall head-over-heels for the economics don't matter until the growth stops.
And Amazon (AMZN) - Get Amazon.com, Inc. Report, back in the early days, seemed to be a business model that can't be sustained. Given that the company still hasn't made much in the way of money, the original premise might be right. Doesn't matter, however, as long as it consumers embrace what has turned into a really good, well-run, well-executed merchant -- and as long as investors are willing to pay high-growth technology-like multiples (because it's on the Internet) for a retailer.
Lesson: Good execution and a charismatic, brilliant CEO trump making money.
Reality: Getting those five wrong is embarrassing, but it's life. Doesn't make me any less skeptical. And, in fact, is a reminder how big wins on stocks like those can lull complacent investors into a false sense of confidence. Thankfully, I've been more right than wrong about the overall stories of companies and stocks over the years. I fully believe investors should always consider the risks, because for every Starbucks there's a Lucent. For every Monster, there's an Enron. For Intuitive Surgical there's -- well, that story is still in progress. Trading can have a field day from here to there, but in the end, for investors looking beyond the trade, it's the "there" that is important.
Above all: Making mistakes is human. So is learning from them.
-- Written by Herb Greenberg in San Diego
Herb Greenberg, editor of Herb Greenberg's Reality Check, is a contributor to CNBC. He does not own shares, short or trade shares in an individual corporate security. He can be reached at herbonthestreet@thestreet.com.