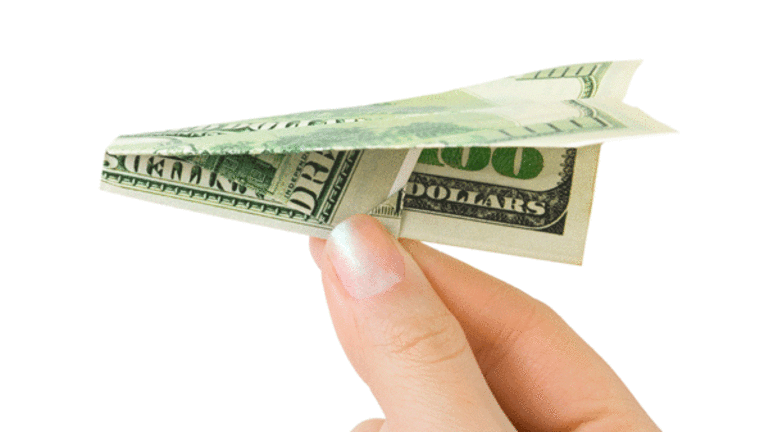 'Fast Money' Recap: Yahoo! The Market Continues to Rally
The trading panel discussed whether it's time to buy or sell Yahoo! stock and Carl Icahn weighs in on Apple and the fixed income market.
NEW YORK (TheStreet) -- After rallying over 2% on Tuesday, shares of Yahoo! (YHOO) traded higher in the after-hours session after beating on earnings and revenue. 
But there are still some concerns about the company's core business, said Tim Seymour, managing partner of Triogem Asset Management. The stock could be worth upwards of $50, especially if it is able to realize its Alibaba (BABA) gains in a tax-efficient manner. 
Yahoo!'s earnings results "were good enough," according to Guy Adami, managing director of stockmonster.com. The stock may not get to $50, but $45 seems like a fair level. 
Sell Yahoo!, countered Brian Kelly, founder of Brian Kelly Capital. Investors should wait for a pullback before buying the stock again. 
Yahoo! has to hold its stake in Alibaba for a year after the IPO, according to Martin Pyykkonen, managing director Rosenblatt Securities, which he says is a good thing. Yahoo!'s core business continues to erode because it does not have strong pricing power. CEO Marissa Mayer has done a "pretty good job" so far, but investors should hold off on buying the stock near current levels. 
The S&P 500 rallied 1.9% on Tuesday and 4.25% in the past three trading sessions.
The market climbed right through its 200-day moving average, Adami pointed out, but may find stiff resistance at 1,970. Seymour added that investors can hedge their portfolio with index put options or a long position in the ProShares UltraShort QQQ ETF (QID) . 
Karen Finerman, president of Metropolitan Capital Advisors, said she took profits in the SPDR S&P MidCap 400 Trust ETF (MDY) .
Apple's (AAPL) earnings were "very good," said hedge fund manager Carl Icahn. Earnings can grow upwards of 30%, he thinks, depending on the size of the company's share repurchase plan. As he has said in the past, the stock is still cheap given its market position in the high-end smartphone market. Plus, a lot of mutual funds are too underweight the stock, which should push shares higher as more and more buyers step in. 
Icahn also expressed his concerns about the fixed income market. Too many investors are reaching for high-yield investments to get more return on their capital, but don't realize how much risk they are taking. "I think the high-yield market is in a bubble," he reasoned. 
Apple has $20 per share in cash, iPhone and Mac sales are growing faster than expected and the company has built a strong ecosystems, Seymour said. Investors should buy this "defensive" stock. 
Finerman pointed out that Apple has already bought back a lot of its stock but has a lot more room to do so given how much it get generates in cash flow. However, the stock traded somewhat poorly on Tuesday, despite its strong earnings report. The stock can get to $110, Adami said, and the stock traded very well in the recent market correction. 
Coca-Cola (KO) reported disappointed earnings. But Kelly says the risk-to-reward of owning the stock is more attractive than owning shares of Monster Beverage (MNST) . Seymour agreed, adding that it will take some time for Coca-Cola to turn around its cultural image in the U.S. 
Adami looked at a similar situation between McDonald's (MCD) and El Pollo Loco (LOCO)  -- he prefers McDonald's even though it reported "awful" earnings. But he thinks the company's management will execute better and find a solution. 
McDonald's is a global brand with a cheap valuation, Seymour said. But it does have an issue with the younger generation going to fast-casual dining locations. Instead of trying to fix the issue with the younger generation, Kelly said McDonald's should look to make an acquisition that is more appealing to them. 
Dr. Charles Link, chairman and CEO of NewLink Genetics (NLNK) , said his company could have a few hundred thousand Ebola doses ready by the end of the year, pending the drug's trial results and dose size. Ramping up production shouldn't be an issue either, he said.
Investors who have been long NewLink Genetics should consider taking profits ahead of earnings, Adami said. 
For their final trades, Seymour is buying Yahoo! and Kelly is a buyer of put options on the SPDR Dow Jones Industrial Average ETF (DIA) . Adami is buying Transocean (RIG) and Fireman is selling call options against her long Disney (DIS) position as a hedge. 
-- Written by Bret Kenwell 
Follow @BretKenwell
Follow TheStreet.com on Twitter and become a fan on Facebook.
Bret Kenwell currently writes, blogs and also contributes to Robert Weinstein's Weekly Options Newsletter.