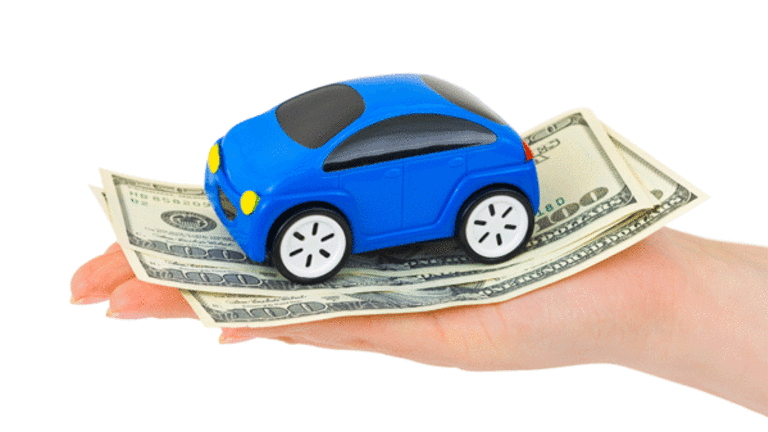 'Fast Money' Recap: Will the U.S. Lose Its Triple-A Credit Rating?
The trading panel debated that possibility after the S&P warned the UK might lose its triple-A rating.
The markets sank Thursday on new jobless data that was worse than expected.
The
Dow Jones Industrial Average
sank 129.91, or 1.54%, to 8,292.13, while the
S&P 500
fell 15.14, or 1.68%, to 888.33. The
Nasdaq
dropped 32.59, or 1.89%, to 1,695.25.
Melissa Lee, the moderator of
CNBC
's "Fast Money" TV show, says that stocks, Treasuries and oil fell today on fears that U.S. might lose its triple-A crediting rating, a situation not seen since 1917.
Pete Najarian said that scenario is possible in view of the warning from S&P that the UK might lose its triple-A rating as well as comments from the
Fed
about a shrinking economy. "These are negatives for the market," he said.
Najarian was worried about the volatility of the market, including "staggering" 20-point moves by the S&P.
Seymour attributed today's market decline to disappointing jobless claims data. He said he wouldn't lump the U.S. and UK together because the U.S. can print money.
Joe Terranova said the market is consolidating gains and is looking for a fundamental catalyst to drive it higher. He said it's going to go sideways for the next couple of weeks but definitely is not heading toward an "impending correction" that everyone is expecting.
Steve Grasso, a new panel member, said Fed Chairman Ben Bernanke tipped today's market action with his grim outlook for the economy. "The funeral was canceled; it's now back on," he said.
Najarian said the market has been resilient so far, closing at 888 despite a barrage of bad news, to which Grass replied: "Who loses credibility first? Bernanke or the S&P?"
Terranova said the markets in the UK rebounded after the rating agency news, as its currency moved higher and the government was able to roll over debt.
Lee shifted the panel's attention to gold, which hit $950, a two-month high. The rise in gold sparked a spirited debate on the gold trade.
On one side, Seymour was bullish about gold, saying the demand for gold in the investment community is up 250% year over year. He said gold and other commodities will continue to move higher if the dollar devalues.
But Grasso said investors would be better off buying oil. He said hedge funds are going after gold and creating a bubble that is going wind up hurting someone.
Terranova also told viewers to stick with the oil trade. Seymour said he liked
ConocoPhillips
(COP) - Get ConocoPhillips Report
and a number of the integrateds.
Najarian said he liked
BP
(BP) - Get BP Plc Report
, which has had a big run-up and sports a 7% dividend yield.
Grasso ticked off his oil favorites:
Petrobras
(PBR) - Get Petróleo Brasileiro SA Report
,
Occidental Petroleum
(OXY) - Get Occidental Petroleum Corporation Report
and
Suncor Energy
(SU) - Get Suncor Energy Inc. Report
.
Seymour warned investors to be careful of
Potash
(POT)
, which announced today that its inventories have fallen, it's cutting production and it faces falling demand in the second half.
Lee noted the regional banks were clobbered in today's session. Terranova said the regionals still have 55% of their books allocated to commercial mortgages and commercial real estate, and have yet to mark them down.
Lee brought in Steve Cortes, founder of Veracruz, and asked him if he would short America in view of a possible cut in the triple-A rating for the country. Cortes sadly said this is a "short America moment."
He said the country is issuing debt and spending at an unprecedented and unsustainable rate. "We are trying to releverage an economy that is in trouble because it is too leveraged, and it's not going to work," he said. "We looking at higher rates and lower growth."
Lee asked the panel for their ideas on a correction-protection plan. Seymour reiterated his preference of gold as a hedge. Najarian said to buy some puts on
Freeport McMoRan
(FCX) - Get Freeport-McMoRan, Inc. Report
.
Grasso liked Wal-Mart and
Target
(TGT) - Get Target Corporation Report
as plays.
As for summer plays, Najarian mentioned
HJ Heinz
(HNZ)
while Seymour mentioned some beer stocks, including
Molson Coors
(TAP) - Get Molson Coors Beverage Company Class B Report
.
In the final trades, Seymour liked
Stillwater Mining
(SWC)
; Grasso liked
Visa
(V) - Get Visa Inc. Class A Report
; Terranova liked
Abbott Labs
(ABT) - Get Abbott Laboratories Report
; and Najarian liked
NetApp
(NTAP) - Get NetApp, Inc. Report
.
"Check out
"'Fast Money'Portfolios of the Week" on Stockpickr every Thursday.