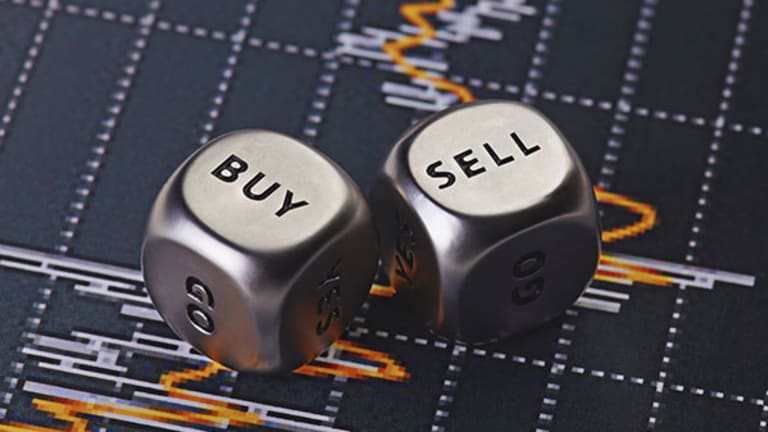 Publish date:
'Fast Money' Recap: When Oil Keeps Falling, Think Financials, Health Care
The trading panel looked at the price of oil, the presidents of Venezuela and Brazil and Netflix.
The trading panel looked at the price of oil, the presidents of Venezuela and Brazil and Netflix.
NEW YORK (TheStreet) -- The stock market is trading at essentially the same level as last week despite all of the recent volatility, Pete Najarian, co-founder of optionmonster.com and trademonster.com, said on Monday's CNBC "Fast Money" TV show.  But oil is the big story. 
West Texas Intermediate broke to new five year lows, while the S&P 500 rallied 1.35%. Najarian continues to like the financial and health care sectors although health care seems to be rallying too far, too fast. But a pullback in health care and biotech would present an excellent buying opportunity. 
Dan Nathan, co-founder and editor of riskreversal.com, added the biotech industry appears overvalued because some of the small-cap stocks have "ridiculous valuations." He also said investors shouldn't go "all-in" on energy stocks as there could be more room to the downside. 
Oil likely hasn't bottomed, said Guy Adami, managing director of stockmonster.com. Oil volatility levels remain elevated and the commodity is going lower as a result. 
Adami added that the recently weak economic data may make it difficult for the Federal Reserve to raise interest rates, which could have been the spark a U.S. stock rally Monday. As long as the iShares Russell 2000 ETF (IWM) - Get Report stays above $122, the rally is still intact, he reasoned. He likes Goldman Sachs (GS) - Get Report on the long side. 
On a day where the dollar fell, it was odd to see oil go lower, too. According to Tim Seymour, managing partner of Triogem Asset Management, that's a sign crude's recent weakness has more to do with oversupply than anything else. While WTI made new lows, Brent crude oil did not and Seymour doesn't expect that particular commodity to do so. 
Nathan argued that a rally in crude oil may be difficult, given the longer-term strength of the U.S. dollar and lower demand from emerging markets. 
Dennis Gartman, editor and publisher of The Gartman Letter, pointed out the continuous corruption in Venezuela and Brazil, calling Venezuela's president a "lunatic" and saying he has never trusted Brazil's President Dilma Rousseff. Both countries are a mess financially and find themselves in "very dire straits," he said. Petrobras (PBR) - Get Report is corrupt as well. 
He thinks these countries may begin pumping as much oil as possible to generate any sort of revenue they can. In the most extreme case, this could push WTI crude lower by $10 per barrel. Weaker crude is good for the U.S. economy. 
Seymour argued that the "incredible turmoil" in these countries could actually hinder supply, not increase it. He also said it is not time to buy the iShares MSCI Brazil Capped ETF (EWZ) - Get Report. 
Netflix (NFLX) - Get Report shares were downgraded from hold to sell by analysts at Evercore ISI Partners. They also lowered their price target to $380 from $450. The stock fell 3.75% to $422. Adami, who had previously recommended investors take profits near $480, said they could buy the stock on a pullback to $400 or on a breakout over $450. 
Brent Thill, managing director and senior analyst at UBS, said he's concerned about some of the valuations in the technology space. He reasoned that a correction may be in the cards in order to lower the sector's valuation. 
Thill also cut his price target on Microsoft (MSFT) - Get Report to $49 from $52 but maintained his buy rating. He likes where the company is headed but is concerned about how long it may take to accomplish some of those initiatives.
For their final trades, Adami is buying FedEx (FDX) - Get Report and Seymour is a buyer of the iShares MSCI Spain Capped ETF (EWP) - Get Report. Najarian said to buy HCP  (HCP) - Get Report and Nathan is selling Tesla Motors (TSLA) - Get Report on a bounce higher.
Follow TheStreet.com on Twitter and become a fan on Facebook.