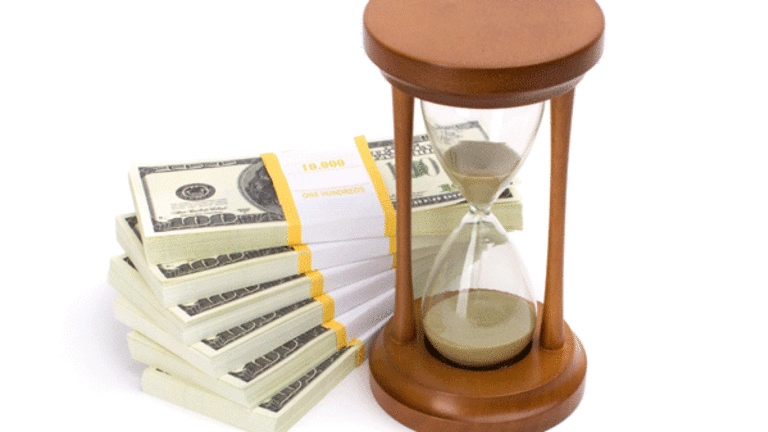 'Fast Money' Recap: Wheeling and Dealing in the Auto Industry?
The 'Fast Money' panel considered comments by Fiat Chrysler's CEO Sergio Marchione, GoPro's offbeat direction and the destiny of Twitter's CEO.
NEW YORK (TheStreet) -- Does a mega merger in the auto industry have wheels? 
Fiat-Chryser (FCAU) - Get Report CEO Sergio Marchionne fueled more speculation about a deal. 
In remarks Thursday from his native Italy, Marchione said that he was "absolutely certain that before 2018 there will be a merger."  
Speculation has centered on General Motors (GM) - Get Report. But the CNBC "Fast Money" panel didn't think the news was enough to spur a buying frenzy into the auto giant. GM shares have languished in the mid 30s for years. The stock closed at $36.39 a share.
"This catches a lot of people by surprise," said panelist Steve Grasso, director of institutional sales at Stuart Frankel. The four-person FastMoney panel is composed of successful investors and commentators on investment trends. 
GM has a market cap of about $57 billion. Fiat Chrysler's market cap is closer to $20 billion. GM CEO Mary Barra has said that her firm is not ready for an acquisition and that the company was going to focus on its long-term strategy. GM has had to weather lawsuits and a massive vehicle recall tied to faulty ignition switches.
Morgan Stanley analyst Adam Jonas on Thursday upgraded the stock from underweight to equal weight, praising the company's "efforts to return cash to shareholders."
But panelist Karen Finerman, president of Metropolitan Capital Advisors, said that she "was skeptical that a merger is the right thing to do." She said that Barra "has some momentum." "I don't get why you need to do this," Finerman said.
Panelist Brian Kelly, founder of Brian Kelly Capital, urged investors "not to buy GM" on a possible deal. He said that Marchione "does not necessarily have the support of his board." "It's not a good investment," Kelly said. "That's why the stock is not going up." 
Dan Nathan, co-founder and editor of riskreversal.com, was not sure how GM would compete for growing consumer demand for electric vehicles. "What is GM's plan when Tesla (TSLA) - Get Reportgoes to mass market?" Nathan asked. "Are they going to be able to shift gears fast enough." 
In an interview from the Re/Code conference in Rancho Palos Verdes, Calif., GoPro (GPRO) - Get Report CEO Nick Woodman addressed his company's plans to introduce a new drone and six-camera, "spherical" system. GoPro will launch the camera system later this year and the "quadcopter drone" next year. The quadcopter is so-named because it will have four rotors. Woodman called the drone "potentially the most versatile accessory" yet for the action sports enthusiast and others. 
The Re/Code conference assembles some of the world's leading technology executives and innovators. GoPro stock rose about 7% on the news Thursday. The company is known for its action camera technology, which has become a staple for extreme sports enthusiasts, and social media initiatives. 
Woodman said that while communications technology companies focused on their platforms, GoPro would serve as "chief enabler of content." 
Nathan said the price increase was "ridiculous." He asked "at what point" does either device "become a meaningful part of our day?"
But Kelly highlighted GoPro's ability to offer products that were not being created elsewhere and ability to connect with social media communities. "Nick Woodman is getting content that no else can get," Kelly said. "His vision is different than anyone else in the world."
Grasso said that he loved the idea of "the virtual reality platform" that the spherical camera set-up would enable consumers to create. 
Follow TheStreet.com on Twitter and become a fan on Facebook.
This article is commentary by an independent contributor. At the time of publication, the author held no positions in the stocks mentioned.