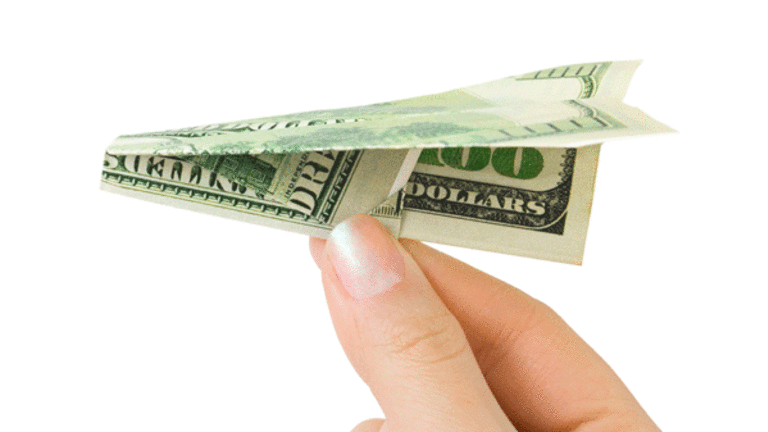 'Fast Money' Recap: We Get a Glimmer
The trading panel says that the problems associated with the financial crisis are subsiding.
Dylan Ratigan hosted CNBC's "Fast Money" show Friday night. He started the show with a discussion of how the market action today was tied closely to what happened with shares of Goldman Sachs (GS) . Ratigan also pointed out that the problems associated with the financial crisis are now diminishing.
Joe Terranova said that everyone's expectations are that the month of November will give us better performance than October. Tim Seymour explained that the rebalancing story is in play. He says "if you look at the calendar, November is a very good move to see allocations start to move in, but I still have a lot of worries." Guy Adami told viewers that fundamentals are coming back. Zachary Karabell says "we shouldn't be trading this equity market as a proxy for the economy."
Ratigan moved the conversation to the big move higher in
JPMorgan Chase
(JPM)
after the bank rolled out a plan to deal with a large piece of its mortgage portfolio. Terranova mentioned that JPMorgan Chase has taken $110 billion in mortgages and readjusted them. He says "the rest of the banks will have to follow JPMorgan's lead." Adami said viewers should look at the "best in breed" banks such as
U.S. Bancorp
(USB)
, JPMorgan Chase and
Wells Fargo
(WFC)
.
Ratigan mentioned that crude oil had its worst month ever and that most hedge funds in the commodity space have been forced to close up shop. Terranova pointed out that we have seen a massive liquidation in oil by hedge funds. Adami said it's a better play to be in the energy and commodity equities such as
Exxon Mobil
(XOM)
and
Freeport McMoRan
(FCX)
over the actual commodity itself. Seymour explained that the move in commodities was also tied to the move in the U.S. dollar.
Ratigan brought up the news that the
General Motors
(GM)
-Chrysler merger has hit a snag. Adami said the Treasury can't finance this deal because it will cost people their jobs. Karabell said the auto industry is an example of something that has been allowed to live too long. He says "cars don't have to be made in Detroit by these companies."
Charles Biderman, president of Trimtabs Investment Research, joined the crew to discuss money flows in and out of capital markets. He told viewers that this has been a hedge-fund bubble created by higher energy prices. He says "one trillion dollars in extra money that went into hedge funds created a bull market for every asset class around the planet." He said we won't get back to the same level because the money coming out of real estate has stopped.
Trade the Vote
Strategic investor Dennis Gartman joined the traders to talk about how to trade the outcome of the presidential election. Gartman said the market believes that Obama is going to win. He pointed out that the best stock markets come when you have a Democratic president. Terranova said the best markets come when you have a Democratic president combined with checks and balances in the Congress.
Gartman explained that if Obama raises the capital gains tax, it will send the wrong signal to investors around the world. He says "capital goes to where it is treated the best." He also mentioned that if Obama wins, we are going to see a much more regulated environment that will last for a long time.
Media Outlook
Anthony DiClemente, Barclays Capital entertainment and broadcasting analyst, joined the traders to talk about the media complex. He said that advertising dollars are way down. He told viewers he wants to upgrade media names like
CBS
(CBS)
,
Disney
(DIS)
,
News Corp.
(NWS)
and
General Electric
(GE)
, but advertising and consumer dependency are difficult to monetize at this time.
He explained that
Google
(GOOG)
and
Apple
(AAPL)
have shown that the best forms of distribution are very important. He said he doesn't know how investors can buy CBS when numbers are going to come down in the next few quarters.
Trader Radar
Shares of
J.M. Smucker
(SJM)
were among the most active names on the
NYSE
Friday.
Final Trade
Seymour likes the
UltraShort Emerging Markets ProShares
(EEV)
. Adami recommended
Novartis
(NVS)
.
This article was written by a staff member of TheStreet.com.