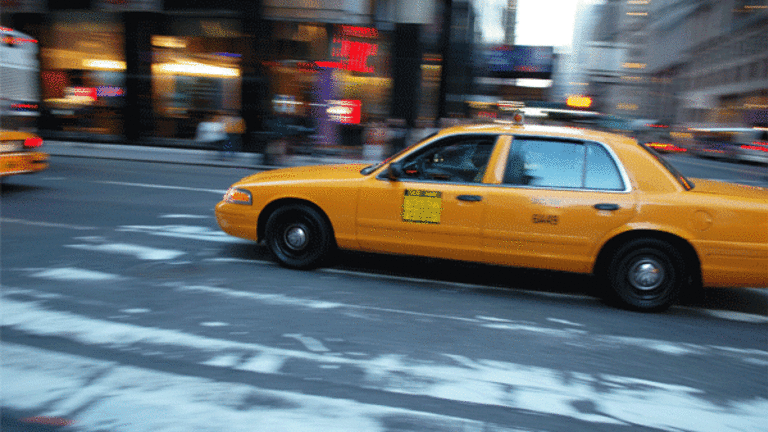 'Fast Money' Recap: Value in the Wreckage
The trading panel notes some good stocks that got battered in the storm.
Dylan Ratigan hosted CNBC's "Fast Money" Friday night. He started the show with a discussion about the drop in the stock market following the passing of the bailout bill. He also mentioned the credit markets did nothing in response to the bailout bill news.
Joe Terranova said the credit market did nothing because we need to see a globally coordinated easing effort from all central banks. Guy Adami said to give the credit markets two to three weeks to respond. He says the hedge-fund liquidation is causing selling into every single rally. "Even hedge fund Greenlight Capital -- which shorted Lehman Brothers all the way down -- is losing money this year," he added. Tim Seymour said we will get $100 billion from "fund of fund" just in redemptions for the fourth quarter. "We're talking about 1% of global market cap that could come off going forward," he said.
Zach Karabell says emerging-market liquidity and credit isn't a problem. Seymour disagreed. He said things have seized up on the corporate credit level in emerging markets. "If you think it's scary in the U.S., well, things are scarier abroad," he added.
Karabell said he doesn't agree with the China slowdown story based on the exposure to the U.S. and Europe. "There is maybe 10% to 15% of exposure to China's economy to exports," he added. Terranova explained that hedge fund are massively exposed to emerging markets, and now they're moving out as redemptions hit.
Ratigan asked the traders which stocks right now are value plays. Adami said
Freeport-McMoRan
(FCX) - Get Report
is now trading at five times forward earnings. He says FCX is setting up for a capitulation bottom. Terranova compared Freeport to
Celgene
(CELG) - Get Report
and
CME Group
(CME) - Get Report
, which he says were thrown overboard earlier this week.
Karabell says he likes
Apple
(AAPL) - Get Report
at current levels. "You're finding valuations in these kinds of stocks that you won't find in years to come," he added. Seymour says
Petrobras
(PZE)
is at a great value and he would buy the stock. "Petrobra's debt-to-EBTIDA is less than 1 and has a forward P/E ratio of 7," he added.
Brian Westbury, chief economist at First Trust Advisors, joined the traders to discuss the credit markets. Westbury says nobody really understands what a panic looks like. He says we will have short period of where people pull back in every area. "Productivity is strong, this is a short-lived period of panic, and we will come out of this really strong in the early part of 2009," he said. Westbury says we have lived through periods that were worse in terms of total losses. "Back in 2000-2002 we lost $7 trillion of stock market wealth, and consumer spending never fell once for one quarter of negative growth," he said.
Make Bank on Banks
Dick Bove, a banking analyst at Ladenburg Thalmann, joined the traders to discuss what will happen with the banking system now that the bailout has passed. Bove pointed out that
JPMorgan Chase
(JPM) - Get Report
,
PNC Financial
(PNC) - Get Report
,
U.S. Bancorp
(USB) - Get Report
Wells Fargo
(WFC) - Get Report
,
BB&T
(BBT) - Get Report
and
Bank of America
(BAC) - Get Report
are all up 75% to 100% from their lows, which shows that something is wrong with the analysis of this industry.
"Most of the information being pushed out about banks not making loans is wrong, and the data from the
Federal Reserve
shows it," he added. Bove says it's not accurate that banks aren't making loans to each other. "We have so much mis-information being driven on this industry that it boggles the mind," he said. He told viewers that if he was going to build a portfolio of banks right now, he would buy PNC Financial, BB&T, Bank of America and he would have a huge position in
Citigroup
(C) - Get Report
.
Dollar Talk With Gartman
The traders spoke with strategic investor Dennis Gartman, author of the
Gartman Letter
, about the U.S. dollar. Gartman said the only place you can be long right now is the U.S. dollar, because our banking system is in better shape than Europe's. Gartman says he's long the U.S. banks and short the stock market in general. "Our banks aren't injured, but our investment community probably has been," he added.
Gartman says China is just pausing from 15% growth to 8%, and this is "a tidal wave that isn't going to stop anytime soon," he said. Gartman says that for the first time in 45 years he has been frightened. "I think the legislation that has been passed will allow everyone to take a deep breath. I think in one year from now everything will be fine," he said.
Final Trade
Seymour picked
Coca-Cola HBC
(CCH) - Get Report
. Adami said he likes
Novartis
(NVS) - Get Report
. Karabell says
BHP Billiton
(BHP) - Get Report
will buy out
Vale
(RIO) - Get Report
. Terranova selected
Target
(TGT) - Get Report
.
This article was written by a staff member of TheStreet.com.