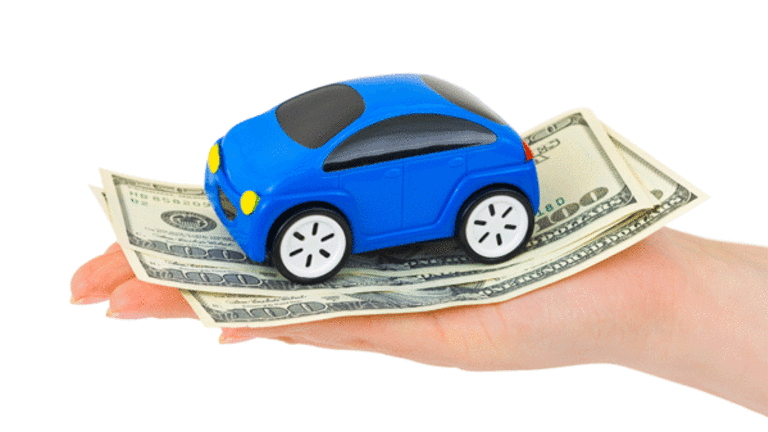 'Fast Money' Recap: Unhappy Crew
The trading panel notes that J. Crew fell after hours on poor guidance.
Melissa Lee started Tuesday's episode of
CNBC's
"Fast Money" by stating how the market was "fairly quiet" as the major indices all closed essentially flat for the day. Lee also mentioned that
Freddie Mac
( FRE) and
Fannie Mae
( FNM) "continued to rise."
Mike Huckman, pharmaceutical reporter of
CNBC
, came on the show with some breaking news on
Eli Lilly
(LLY)
and
Amylin Pharmaceuticals
( AMLN). Huckman said that Eli Lilly and Amylin were currently holding a conference where it was announced that there was four additional deaths among people in a study for the drug Byetta. However, both Eli Lilly and Amylin stated that they do not believe the deaths are directly attributable to Byetta.
Adami said "I think you got to buy it" if Eli Lilly trends down to $45 a share.
The Best Defense
Adami went on to say how much he likes the defense sector, most specifically
Boeing
(BA)
and
Lockheed Martin
(LMT)
. He said he likes Lockheed more than Boeing, since he feels there is more upside potential with the stock.
Jon Najarian commented on why Freddie Mac and Fannie Mae moved up today. He said the move upward has to do with Goldman Sachs making some positive comments on both of the companies before the market opened.
Regarding the overall market, Quint Tatro said, "It's a tough tape to do much; that is why you should wait on the sidelines."
Adami said he feels the dollar will continue to rise. He mention that he feels "Europe is very weak" and will have to lower interest rates soon to help its economy -- and that in turn, he says, will only strengthen the dollar even more.
Adami went on to speak about the dollar trade vis-a-vis gold. He said that as the dollar strengthens, gold will continue to trend downward. He said you can benefit from this, since investors seem to sell off
Freeport-McMoRan
(FCX)
as the dollar weakens. Therefore, he says that if gold weakens further and Freeport drops a bit, investors should consider buying Freeport-McMoRan.
More Favorites
Afterward, Adami continued with stocks he likes such as
Schlumberger
(SLB)
and
Halliburton
(HAL)
. He said he feels Schlumberger can go as high as $100 in the near future.
Chart of the Day was
NYSE
volume. Lee showed how the volume in the New York Stock Exchange has been drying up.
Najarian said he had a position in
Rambus
(RMBS)
but since the stock was up 8%, he sold off his shares. He cautions investors to not "overstay your welcome" in stocks with the way the markets have been performing.
Lee brought up how
J. Crew
( JCG) is down 8% after hours to $24.48 after it lowered its full-year outlook
Adami said "J. Crew did not say anything good" regarding its future outlook. He said eventually the company will start operating more efficiently, like the
Gap
(GPS)
has proved in its latest earning results, but said "you can't look at it yet."
Tatro mentioned how
Big Lots
(BIG)
reported good earnings and was up nicely today before selling off toward the close.
Bang for the Buck
Jim Iuorio, director of TJM Institutional, came on the show discussing his views on the direction of the U.S. dollar. He said "the rally is here to stay." He then went on to say how he feels domestic airlines as well as
Jet Blue
(JBLU)
will benefit from the dollar's upward movement.
Lee mentioned how
Mattel
(MAT)
won $100 million in damages over its Bratz case, but the stock is down after-hours by 2% to $19.95.
When we will we see a bottom in financials?
Anton Schutz, portfolio manger of Burnham Asset Management, came on the program and said, "I think we hit the bottom" in financials. He sees some great opportunities within the financial sector such as
TFS Financial
(TFSL)
and
American Capital Agency
(AGNC)
.
Terranova pointed out how
Google
(GOOG)
has been trending downward these past few months on low volume. He was once long the stock but sold out his position last week, but he said, "I'm not suggesting you short the stock." He does say that with the stock trading downward, it only proves how the market is "risk-averse" right now.
Adami feels Google is "worth a look." He says the stock is cheap relative to its peers and feels "people will pile back in when the market turns around," which he feels it is sooner rather than later.
Najarian said he finds
Bare Escentuals
( BARE) "interesting at $12." The company is in the business of cosmetics, yet he does not feel consumers will turn to generic brands -- investors fear consumers would switch to generic brands to save money during these difficult times.
Adami said he likes a competitor of Bare Escentuals,
Avon Products
(AVP)
Tatro likes Avon as well and says "to have a stop at $41."
Najarian suggested a small-cap stock for investors to consider buying,
MGIC Investment Corp
(MTG)
. He said "I do like this stock at this level" especially when the stock is down 90%. In addition, he also said "I like the space" it operates in but warns how he is concerned about Warren Buffett will be competing with the likes of MGIC Investment. Overall, he remains bullish on the stock, since he feels it has some promising prospects to move higher.
Tatro said for investors to avoid buying the financials just because of the dividend yield. He said "investors have been buying financials for the past few months on the basis of the dividend yield and have had their butts handed to them." He said to remember that the "dividend yield can increase as the stocks get lower" -- suggesting just because it has a high yield, that does not mean the stock cannot continue to go down.
Final Trade:
Adami likes
Exxon Mobil
(XOM)
Tatro picks
iShares China Index
(FXI)
.
Najarian favors
Patterson-UTI Energy AG
(PTEN)
.
Peter Garcia is a finance major at Seton Hall. He provides invaluable research support as an intern at TheStreet.com.