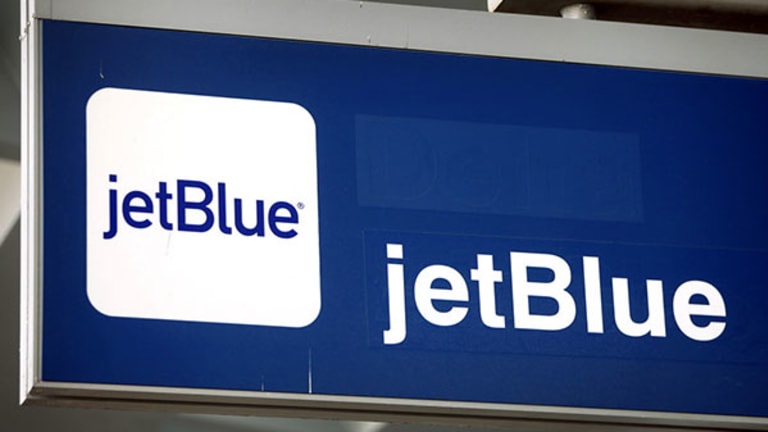 'Fast Money' Recap -- Transportation Stocks in Slowdown, a Treading Dow, Technology in the News
The trading panel discussed the languishing transportation index, a Dow Jones Industrial average that has not been moving, Twitter criticism and Salesforce's jilted suitor.
NEW YORK (TheStreet) -- With summer travel months fast approaching, discussions about transportation are timely -- even when the news isn't good.
Many big brands in this sector and related industries have been languishing. 
CNBC
 "Fast Money" panel said that this has resulted largely from the struggles of major airlines. Critics have raised concerns about these companies' operational efficiency and the effect of fluctuating oil prices. 
"The latest weakness in transportation is in airlines," said Guy Adami, managing director of stockmonster.com.
Steve Grasso, director of institutional sales at Stuart Frankel, said that "he would be a seller," of transportation stocks and funds. But Tim Seymour, managing partner of Triogem Asset Management, said that he expected "airline disciple" to return. 
Adami and Grasso said they would buy Forest Hills, N.Y.-based  JetBlue (JBLU) . "I think JetBlue is something worth owning," Adami said. 
However, Seymour said FedEx (FDX) was "something he would be investing in today."
CNBC technical analyst Jonathan Krinsky of MKM Partners said that over the first half of the year, the Dow Jones Industrial Average has been trading at the most narrow range in its 119-year history. Its high to low average has been 6%. Krinsky called this trend "a one step forward, two step back sort of issue." 
Grasso said this was likely to change as investors grow concerned about missing growth opportunities or losing value. "I think you'll either break upward or down," he said. Seymour predicted that "the risk will break to the upside." 
Josh Brown, CEO and co-founder of Ritholtz Wealth Management, added that "no one wants to go into the second half of the year behind. I think the market will be explosive," Brown said. 
Activist investor Chris Sacca criticizedTwitter (TWTR) , expressing concerns about the direction of the company and its ability to capitalize on advertising. "I haven't been as candid as I could be in public discussions about Twitter," Sacca wrote in a blog post Thursday.
Twitter and other social media sites have wrestled with the best ways to generate ad spending. "People make the same complaints about Facebook (FB) ," Adami said. "I think Twitter is fine."
Seymour said that he "didn't care about slowing," stating, "There is an upside to Twitter."
Brown added Twitter had become a more important conduit for news than Google (GOOG) . Earlier this week, the companies announced a deal in which Tweets would appear during Google searches. When I search news, I search Twitter," he said. 

Is Redmond, Wash.-based Microsoft (MSFT)  still interested in buyingSalesforce (CRM) ? The San Francisco.-based provider of software and services had been the subject of speculation when it released earnings earlier this week. The reports said Microsoft backed away after Salesforce founder and CEO Marc Benioff raised the purchasing price in counteroffers. Microsoft reportedly offered to pay Salesforce $55 billion but Benioff ultimately set the price tag at about $70 billion. 
Adami said that Salesforce would be "fine without buyers," but that there were other potential purchases "out there." 
Asked for summer stock picks this Memorial Day weekend, Seymour said he was staying long with Burbank, Calif.-based entertainment giant Disney (DIS) . Brown called Boston Beer Company (SAM) , "the quintessential American brand," Grasso favored Marriott Vacations Worldwide (VAC) , the Orlando, Fla.-based time-share company, and Adami said Zumiez (ZUMZ)  , a Lynwood, Wash. producer of skateboards, clothing and accessories, "gets it done."  
Asked by a serviceman visiting the studio about the impact of investments by Google in Alibaba (BABA) and Yahoo! Japan, Adami said he was "long and staying long." Brown called Google "one of the most underinvested stocks relative to it importance in the world." 
For their final trades, Seymour was long on iShares MSCI Emerging Markets Indx (EEM) , Brown liked Deere (DE) and Boston Beer. Grasso said to buy Apple (AAPL) and Adami said Lion's Gate (LGF) was "breaking higher."
Follow TheStreet.com on Twitter and become a fan on Facebook.