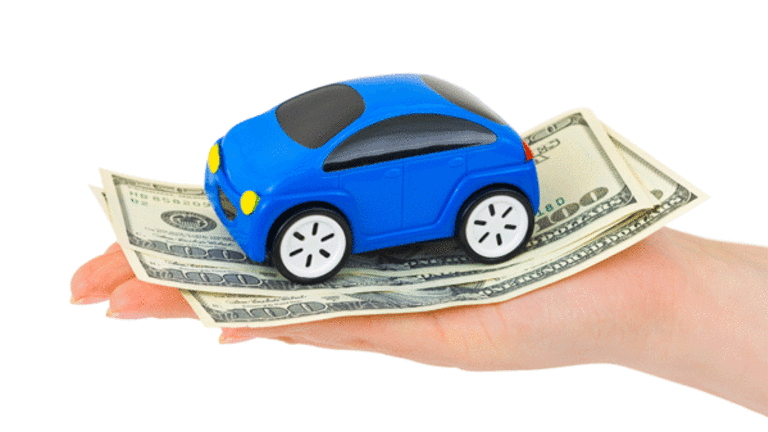 'Fast Money' Recap: The Streak Continues
The trading panel sees the S&P moving higher.
The trading panel sees the S&P moving higher.
NEW YORK (
) -- The markets headed higher Thursday for the fifth consecutive day.
The
Dow Jones Industrial Average
rose 80.26, or 0.84%, to 9627.48, and the
S&P 500
added 10.77, or 1.04%, to 1044.14. The
Nasdaq
was up 23.63, or 1.15%, to 2084.02.
Melissa Lee, the moderator of
CNBC
's "Fast Money" TV show, noted that John Mack is stepping down as CEO of
Morgan Stanley
(MS) - Get Report
in January. Mack, who will stay on as chairman, will be replaced by Jim Gorman.
For a breakout of some stocks from a recent "Fast Money" TV show,check out Dan Fitzpatrick's "3 Stocks I Saw on TV."
3 Stocks I Saw onTV
varconfig = new Array(); config<BRACKET>"videoId"</BRACKET> = 38461335001;config<BRACKET>"playerTag"</BRACKET> = "TSCM Embedded Video Player";config<BRACKET>"autoStart"</BRACKET> = false; config<BRACKET>"preloadBackColor"</BRACKET> = "#FFFFFF";config<BRACKET>"useOverlayMenu"</BRACKET> = "false"; config<BRACKET>"width"</BRACKET> = 265;config<BRACKET>"height"</BRACKET> = 255; config<BRACKET>"playerId"</BRACKET> = 1243645856;createExperience(config, 8);
Tim Seymour said he doesn't expect a substantial change in strategy with the move, adding it shouldn't affect the stock. Pete Najarian said the move wasn't a surprise, noting Gorman was co-president. Gorman is widely credited with turning around the investment bank's retail brokerage operations.
Commenting on this week's surprising rally, Jon Najarian said the options activity was heavy but noted that Dow is still a long way from the 11400 it was at a year ago. Seymour said people are looking at 1060 as the next level for the S&P, while Zachary Karabell said investment houses are looking at 1100 as the next level.
Karabell said the investment houses are going to have a problem if the 1100 level is reached in mid-October. He said they will have to decide then whether to keep raising the target or pull back.
Pete Najarian said the industrials, including stocks such as
Siemens
(SI) - Get Report
and
3M
(MMM) - Get Report
, have provided the muscle for the rally, while Seymour pointed out the strength of the transportation index during this period. Karabell said rail and industrial stocks have benefitted from global industrial growth.
Lee shifted to the hot chip sector. Jon Najarian said the sector should do well in the fourth quarter. However, he said he's noticed stocks like
Intel
(INTC) - Get Report
, which has been performing well after their earnings and guidance, are stalling and wondered whether investors would be better off waiting two to three weeks before taking any further action in the sector.
Similarly, Karabell warned investors not to jump into this space at this time.
Lee noted that
Yahoo!
(YHOO)
was up 4% today after getting upgrade from a Bank of America/Merrill Lynch analyst. Seymour said the rise in the stock underscores the positive direction its CEO Carol Bartz has taken the company. "She's not afraid to move it in a different direction."
Pete Najarian said 97% of what it is doing now is in entertainment and only 3% of it is in search. "It's a growth company," he said.
Ag names were getting crushed, especially
Monsanto
(MON)
, which announced earnings were coming in on the low end of its forecast. Karabell said he could easily be bullish about the stock because it's a stable company that provides a product that will produce more food for the world.
Shifting to the day-after analysis of Obama's major address on health care reform, Charles Boorady, a Citigroup health care providers analyst, said the speech had a positive impact on the health care stocks because the president displayed some flexibility on the contentious issue.
Boorady said companies like
McKesson
(MCK) - Get Report
will benefit the most from the overhaul because they can handle the increase in volume while maintaining their margins. He also thought
Aetna
(AET)
and
Unitedhealth
(UNH) - Get Report
were undervalued.
In a brother vs. brother stock play, Jon Najarian took the side of the beer play and stocks like
Molson Coors
(TAP) - Get Report
. He said it's difficult to see beer companies not making a profit during the upcoming NFL season because of the monopoly of the industry.
His brother, Pete, extolled
Pepsico
(PEP) - Get Report
. He said people are increasingly consuming it and the company sports a nice P/E of 15 and dividend yield.
Joseph Greff, a gaming and lodging analyst for JPMorgan Chase, came on the show to talk about the gaming and convention business in Las Vegas. He said Las Vegas is slowly attracting tourism and convention business but faces stiff competition from Macau, which is on a high growth trajectory because of the strong government support it recieves.
In a short trading-the-globe segment, Lee wondered whether China's data could be trusted. For example, she noted one government report showed retail sales up 15%, but she said that measurement of sales consists of shipments to retailers and not actual sales.
Karabell said the important point to remember about the China market is watch the demand for things like copper and autos. "That's the real indicator."
No final trades were mentioned on the show.
-- Written by David Tong in San Francisco
"Check out
"'Fast Money'Portfolios of the Week" on Stockpickr every Thursday.
Follow TheStreet.com on
Twitter
and become a fan on