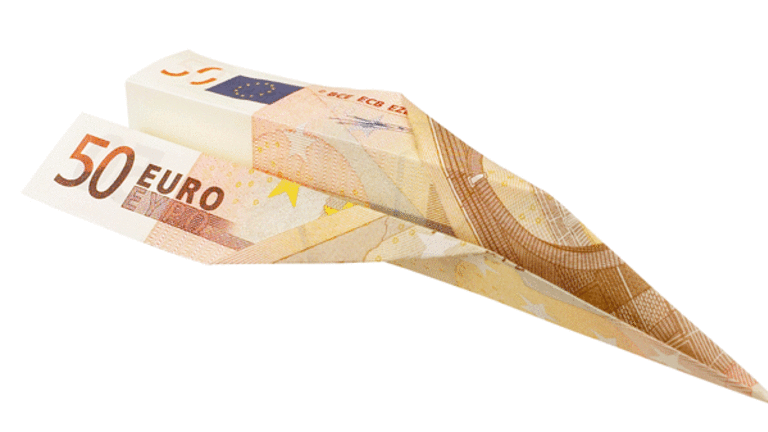 'Fast Money' Recap: The Great Oil Debate
The trading panel discussed the significance of the surge in oil on the markets.
NEW YORK (
) -- The rally continued Wednesday on the strength of oil, which rose 4.7% to $72.47 a barrel.
The
Dow Jones Industrial Average
jumped 61.22, or 0.66%, to 9279.16, and the
S&P 500
rose 6.79, or 0.69%, to 996.46. The
Nasdaq
added 13.32, or 0.68%, to 1962.24.
Joe Terranova said on
CNBC
's "Fast Money" TV show that a surprising element of the oil story was that integrated names like
Exxon Mobil
(XOP) - Get SPDR S&P Oil & Gas Exploration & Production ETF Report
and
Chevron
(CVX) - Get Chevron Corporation Report
participated in the rally for the first time in the last couple of weeks.
Tim Seymour said this is a "great stockpicker's market -- a great long, short market." He said a lot of hedge funds love this environment because "we are going to trade sideways probably in a reasonably tight volatile band."
For a breakout of some stocks from a recent "Fast Money" TV show,check out Dan Fitzpatrick's "3 Stocks I Saw on TV."
3 Stocks I Saw onTV
varconfig = new Array(); config<BRACKET>"videoId"</BRACKET> = 34594531001;config<BRACKET>"playerTag"</BRACKET> = "TSCM Embedded Video Player";config<BRACKET>"autoStart"</BRACKET> = false; config<BRACKET>"preloadBackColor"</BRACKET> = "#FFFFFF";config<BRACKET>"useOverlayMenu"</BRACKET> = "false"; config<BRACKET>"width"</BRACKET> = 265;config<BRACKET>"height"</BRACKET> = 255; config<BRACKET>"playerId"</BRACKET> = 1243645856;createExperience(config, 8);
Asked by Melissa Lee, the moderator of the show, what he meant by a long, short market, Seymour alluded to a pair trade that involved selling
Deere
(DE) - Get Deere & Company Report
, which didn't offer good fourth-quarter guidance, and buying
Caterpillar
(CAT) - Get Caterpillar Inc. Report
, which is more exposed to the global economy and more likely to outperform.
Karen Finerman said China could no longer be ignored, but insisted it is only part of the story. She said it's difficult to ignore the impact of money on the sidelines that is being deployed whenever there is a pullback. "So I'm inclined to jump in on a downturn," she said. "I admit it."
Lee wondered whether chasing the market is healthy. Finerman said there's always a danger "chasing after trash," but she said there is a lot of quality out there to invest in.
Pete Najarian agreed, saying there's an "enormous" amount of money on the sidelines waiting for the opportunity to get in.
Terranova said it is important to remember this day because of "what oil did."He said the drop in oil supply was the biggest in 15 months, a signal that the contango is coming out of the market.
He said the debate going forward will be whether a surge in oil will stagnate growth.
Lee interjected, arguing the oil-inspired rally looked "phony" because it was based on declining oil production levels. Terranova didn't dispute that conclusion, adding the important thing is it seems to work though it's "illogical."
Najarian said the encouraging performances of big cap names like
Hewlett-Packard
and
IBM
(IBM) - Get International Business Machines Corporation Report
were market catalysts today.
The biopharma sector, which has lagged most of the year, moved higher, with the
SPDR S&P Biotech
(XBI) - Get SPDR S&P BIOTECH ETF Report
up 2.1%.
Terranova said it's time to take a look at stocks like
Merck
(MRK) - Get Merck & Co., Inc. Report
and
Pfizer
(PFE) - Get Pfizer Inc. Report
. Finerman said the space looks good with Obama's health care plan looking like it's falling apart.
Lee shifted to another big story for the day: the Shanghai composite index hitting bear market territory. That development has been a source of concern because it's believed that the China's been a "canary in the coal mine" for the U.S. markets, she said.
Seymour attributed the fall of China's market to a lot of puffed up expectations and a lot of spec money from robust state bank lending that went into the stock markets and real estate.
Lee pointed to two charts that provided opposite views of China's market: one supporting her point that China as a leading indicator for the U.S. market while the other pointed out that the Shanghai index is made up of about 80% retail investors.
Lee said if the latter is true, there is a disconnect between China's market and economic activity. "It's not a good barometer," she said.
Dennis Gartman said he believes people are paying too much attention to what is happening in China.
He said he was caught off guard by the rise in oil above $72. "When something like this happens, I'm clearly no longer going to short anymore."
He also said the Shanghai index may be down 20% but it's still up 100% from its lows in November. For that reason, he said China's market is going through a normal correction. "It's not a new bear market," he said.
Shifting to the fertilizer space, Najarian commented on the heavy upside options buying in Potash on the belief that the stock may "break through the upper end."
On the fifth anniversary of
Google
's
(GOOG) - Get Alphabet Inc. Class C Report
IPO, Mark Mahney, director of U.S. Internet Research for Citigroup, said he sees a price target of $585 to $600 for the stock, which has risen 400% since its debut. The stock closed at $443.97 today.
Mahney, who called the stock a buy, said Google is going to benefit from a new secular driver in mobile searches that will drive its multiple to 20 to 25 times earnings.
Will Obama bounce Fed Chairman Ben Bernanke? William Fleckenstein, president of Fleckenstein Capital, said Bernanke should be replaced because he represents a continuation of an irresponsible policy of easy money and weak regulatory enforcement that is going to hurt the dollar and bond markets.
Tyler Mathisen,
CNBC
manaing editor, came on the show to talk about a soon-to-be-released report by
Fortune
and
CNBC
on the top 100 growth companies in the U.S. He said
Research In Motion
(RIMM)
top this year's list. He said RIM's Blackberries were the top three selling cellphones in the first half of the year.
Najarian lectured on the importance of defense in investing. He said it's important to learn the basics of investing through research, fundamental analysis and an understanding of market catalysts. He said it's important to stay disciplined, knowing when to enter to buy a stock and knowing when to exit. He said it's important in any game plan to preserve winners and cut the losers.
Where will China's market head tomorrow? Amanda Drury,
CNBC
's anchor for Asia-Pacific, said it's difficult to tell because China's market doesn't have premarket indicators like the U.S. futures market. She also said the market is not as mature as the U.S. market because it's heavily retail based and driven by sentiment. "Chinese investors will quickly pull out if they sense they are going to lose their money," she said.
In the final trades, Seymour liked
Exxon Mobil
(XOM) - Get Exxon Mobil Corporation Report
. Terranova was long
Amazon
(AMZN) - Get Amazon.com, Inc. Report
. Finerman was long
Stryker
(SYK) - Get Stryker Corporation Report
. And Nigerian liked Hewlett-Packard.
-- Written by David Tong in San Francisco
"Check out
"'Fast Money'Portfolios of the Week" on Stockpickr every Thursday.