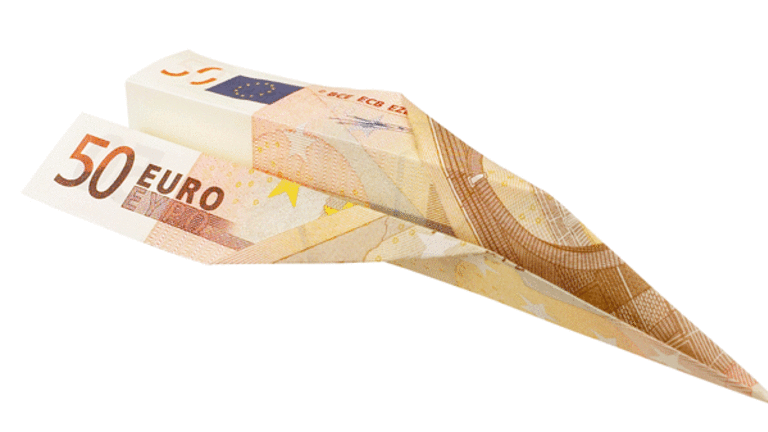 'Fast Money' Recap: Still Skeptical
The trading panel notes that Monday's huge run-up was on low volume.
Dylan Ratigan started CNBC's "Fast Money" show Monday night with a discussion of the 1,000-point rally in the Dow today. He mentioned that the last time we had a "rally this big" was in March of 1933. Karen Finerman said the rally was "extraordinary to the upside," but it brings us back to where we were on Wednesday at lunchtime.
Tim Seymour said he was covering stocks short on Friday, but "today's move was without any volume." He says he "isn't convinced" and you don't "put in a bottom on a Friday." Jeff Macke pointed out that the "the fat cats are coming up with another scam for America," but if you're smart "you threw up all your stocks at the end of the day."
Ratigan mentioned that
Morgan Stanley
(MS) - Get Free Report
soared 80% after making a deal that involves a $9 billion equity stake from
Mitsubishi-UFJ
. Guy Adami says Morgan somehow managed to get out of the "death spiral" that Lehman Brothers and Bear Stearns couldn't avoid. Macke said the deal is dilutive to Morgan's shareholders.
Ratigan asked the traders if they think we will see a validation in the credit markets on Tuesday for the stock market rally. Finerman said yes, and "expect a one-day bounce in the credit markets." Seymour mentioned that "Europe jumped ahead of the U.S." and it will trade much better as credit spreads come in.
Seymour went on to say "we will have some follow-through on Tuesday," but investors should look to fade it. Adami pointed out that most financial stocks underperformed today and material stocks did well. He says "as trading vehicles, you've gotten your gains with
Freeport-McMoRan
(FCX) - Get Free Report
and
U.S. Steel
(X) - Get Free Report
. Seymour says "emerging markets turned harder than anything else," and they will rally the most.
Ratigan moved the discussion to tech stocks like
Apple
(AAPL) - Get Free Report
and
Google
(GOOG) - Get Free Report
, which looked good. Adami agreed and told investors to look at tech play
Western Digital
(WDC) - Get Free Report
. He says "someone might be right to buy these guys" in terms of market capitalization and valuation.
Ratigan asked the traders if it's time to buy gold on the dip here. Seymour says "the long-term trend for gold looks good," but he said he wouldn't buy it in the short term. Macke says that we have "financial anarchy" but nobody is buying gold. Finerman says, "If this isn't the environment for gold, then what is?"
Follow the Charts
Oppenheimer Chief Market Technician Carter Worth joined the crew to discuss the possibility of capitulation in the markets. He said we had capitulation last week.
Worth pointed out that
Chesapeake Energy
(CHK) - Get Free Report
use to trade at $74 a share and then hit $11 on Friday. He explained that the chairman was forced out of CHK and said the stock hit a "classic capitulation" when 33 million shares traded. He told viewers that in most cases, just look at the charts you don't need to know the facts.
He said the the chart's of
AK Steel
(AKS) - Get Free Report
and
MetLife
(MET) - Get Free Report
are other examples of capitulation. Both stocks fell huge and then saw large-volume spikes before rallying strong today.
Final Trades
Adami says the low Friday in the Dow won't be tested again. Macke said, "We're becoming a socialist nation, and I don't know how to price that." Seymour says it's a great environment for picking stocks.
This article was written by a staff member of TheStreet.com.