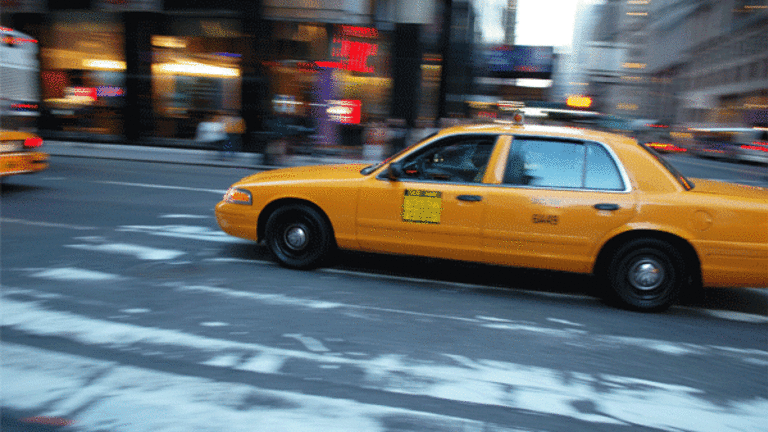 'Fast Money' Recap: Snapping Back
After the comeback rally, the trading panel looks at the new rules.
Dylan Ratigan hosted CNBC's "Fast Money" Tuesday night. He began the show with a discussion of the huge rally in the markets today. He pointed out that the market exploded higher for the following reasons: Politicians reintroduced the possibility for a vote this weekend on the bailout plan aimed to unlock the credit markets, and the reintroduction of a conversation with the SEC around the way we back bonds related to the housing market and how they are accounted for on the books of the banks.
Karen Finerman said the accounting change is helpful in the short term, but she says the new rules are ripe for abuse from corporate management. However, she says some things in the market are trading at irrational prices. Jeff Macke said management can now value these assets at whatever they please with the new rules.
Joe Terranova said it doesn't feel like we were up that much in the market today. He reminded viewers that back in 1987 the government went in and bought S&P futures. "The government might as well just go in and buy the same futures, because at the end of the day they want the market higher," he added.
Guy Adami said strong banks like
Wells Fargo
(WFC) - Get Wells Fargo & Company Report
,
JPMorgan Chase
(JPM) - Get JPMorgan Chase & Co. (JPM) Report
and
U.S. Bancorp
(USB) - Get U.S. Bancorp Report
are setting up for the biggest rallies they might ever see, and nobody is talking about them.
Ratigan moved the discussion along to the chaos in the credit markets and how can we move forward until the banks trust each other. Jeff Macke says we can move forward by buying equities because they never get punished by this. He explained that retailers are going to have a weak Christmas because of the issues with consumers getting credit. However, Macke says
Wal-Mart
(WMT) - Get Walmart Inc. Report
should do well.
Ratigan asked the traders about the record gain of the U.S. dollar vs. the euro. Terranova said he would be a buyer of the dollar. "The Europeans are behind the curve in trying to fix their credit markets," he said. Adami reminded viewers that Japan waited too long to fix its credit markets and fell into a 20-year recession. "The trade for the second half of the year will be long the U.S. dollar," he added. Macke said he is back long the
PowerShares DB US Dollar Index
(UUP) - Get Invesco DB US Dollar Index Bullish Fund Report
. Finerman told viewers that she is no longer short the British pound.
Next, the traders talked about the huge move in the
Nasdaq
and the strange moves in some technology stocks like
Google
(GOOG) - Get Alphabet Inc. Class C Report
. Ratigan said the Nasdaq is where Main Street trades with companies like
Research In Motion
( RIMM),
Apple
(AAPL) - Get Apple Inc. (AAPL) Report
and
Dell Computer
(DELL) - Get Dell Technologies Inc Class C Report
.
Terranova pointed out that there was a trade imbalance at the close yesterday for names like
Celgene
(CELG) - Get Celgene Corporation Report
due to large redemptions from mutual funds. He says Celgene dropped to $53 a share at the close yesterday and opened back up today at $63 a share. Macke said that technically, he would rather wait to see if Apple can trade back over $120.
Scott Wapner joined the traders to discuss the strange moves in Google shares before the close. He said there was a tremendous amount of volume and volatility in Google before the close. "We saw $80 spikes in the stock and Nasdaq busted some erroneous trades," he added. He says they determined the closing price for Google today was $400.52 a share and not $341 a share. Adami said this is what happens when you let machines do the work of human beings.
Bailout Perspective
Douglas Cliggott, CIO of Dover Management joined the traders to discuss the proposed bailout plan. He said the bailout plan of $700 billion isn't a lot of money when compared with the balance sheet of the U.S. financial sector of $62 trillion. "Most big lenders don't feel they have enough capital, and millions of borrowers already have too much debt," he said.
Cliggott says there might be some companies in a position to borrow, but he doesn't think too many households can. He said viewers shouldn't try to pick a bottom in financial stocks, and if they want to be long anything, get into health care and consumer staples.
Trader Radar
Shares of
Intel
(INTC) - Get Intel Corporation (INTC) Report
were among the most actively traded stocks on the Nasdaq today.
No Bailout With Barton
Republican Joe Barton of Texas, who voted against the bailout bill, joined the traders to discuss the new plan. He says the marked-to-market accounting for mortgage-backed securities is a problem because people don't know what they are valued at when their bundled. He explained that the exotic nature of these securities makes it hard to have transparency with marked-to-market accounting. "I think the government can provide an insurance mechanism for the people who want to perform the unentanglement of these securities," he added. Barton says he will vote no again on the bill if it is just a re-warmed version of the Paulson plan.
Tomorrow's Moves Today
Jon Najarian joined the traders to discuss his move in the markets for tomorrow. He says he owns
Goldman Sachs Group
(GS) - Get Goldman Sachs Group, Inc. (GS) Report
,
JPMorgan Chase
(JPM) - Get JPMorgan Chase & Co. (JPM) Report
,
Bank Of America
(BAC) - Get Bank of America Corp Report
,
Citigroup
(C) - Get Citigroup Inc. Report
and
Morgan Stanley
(MS) - Get Morgan Stanley (MS) Report
. "I own all of these and I will continue to hold them because I don't think we have enough of a rip yet to sell them," he added.
Najarian also said he is watching
Fifth Third Bancorp
(FITB) - Get Fifth Third Bancorp Report
and
KeyCorp
(KEY) - Get KeyCorp (KEY) Report
along with the entire regional banking sector. He says these stocks should be very interesting.
Najarian also highlighted some unusual call options activity in
Noble
(NE) - Get Noble Corporation plc Report
,
Jabil Circuit
and
UnitedHealth Group
(UNH) - Get UnitedHealth Group Incorporated Report
. Terranvoa said he likes
First Horizon
(FHN) - Get First Horizon National Corporation Report
,
State Street
(STT) - Get State Street Corporation Report
and
BB&T
(BBT) - Get BB&T Corporation Report
going into tomorrow. Adami said he likes Intel. Macke said he likes the U.S. dollar and Wal-Mart.
Final Trade
Macke told viewers to trim some gains. Adami likes U.S. Bancorp. Finerman picked the
Oil Service HOLDRs
(OIH) - Get VanEck Vectors Oil Services ETF Report
. Terannova went with
Amgen
(AMGN) - Get Amgen Inc. Report
.
This article was written by a staff member of TheStreet.com.