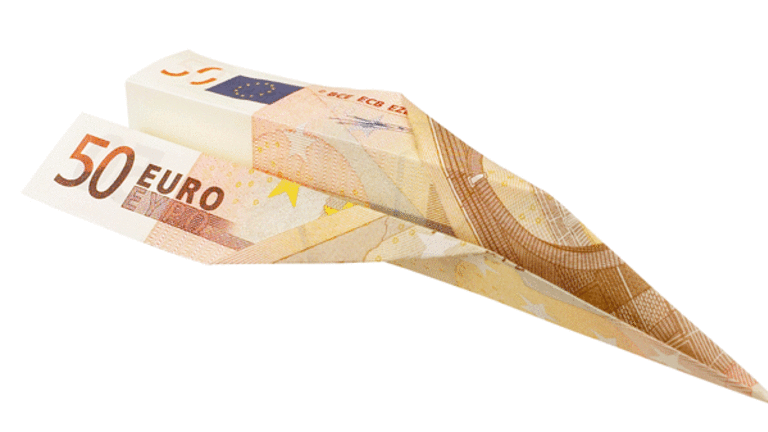 'Fast Money' Recap: Slipping Quickly
Guy Adami says the S&P is slipping to 970 and perhaps 905.
Guy Adami says the S&P is slipping to 970 and perhaps 905.
NEW YORK (
) -- The markets plunged Monday from a global selloff of stocks and commodities.
The
Dow Jones Industrial Average
fell 186.06, or 2%, to 9135.21.40, and the
S&P 500
dropped 24.36, or 2.345%, to 979.73. The
Nasdaq
lost 54.68, or 2.75%, to to 1930.84.
Guy Adami said on
CNBC
's "Fast Money" TV show that today's correction is the start of "something bigger." He sees the S&P heading to 970 with the possibility of it slipping to 905 in "a blink of the eye."
For a breakout of some stocks from a recent "Fast Money" TV show,check out Dan Fitzpatrick's "3 Stocks I Saw on TV."
3 Stocks I Saw onTV
varconfig = new Array(); config<BRACKET>"videoId"</BRACKET> = 34190191001;config<BRACKET>"playerTag"</BRACKET> = "TSCM Embedded Video Player";config<BRACKET>"autoStart"</BRACKET> = false; config<BRACKET>"preloadBackColor"</BRACKET> = "#FFFFFF";config<BRACKET>"useOverlayMenu"</BRACKET> = "false"; config<BRACKET>"width"</BRACKET> = 265;config<BRACKET>"height"</BRACKET> = 255; config<BRACKET>"playerId"</BRACKET> = 1243645856;createExperience(config, 8);
Seymour said he thinks the pullbacks will be shallow. Looking at the data coming in, people are seeing the fourth quarter as a pullback to where things were before the second quarter, with a lot of questions about growth, he said.
Karen Finerman said she didn't sense panic in the market. Rather, she thought the trading was orderly and reiterated her belief that the correction is a healthy one for a market after the recent rapid run-up.
Seymour wondered whether the move to the downside was accelerated by the buying of index puts.
The selloff was triggered by events in Asia, with the Shanghai composite index dropping 6%. Seymour said Japan, which reported a 3.7% GDP growth rate last week, faces real problems if the China market dries up. He said Japan's domestic consumption, which accounts for 70% of its economy, is dead.
Pete Najarian said investors have been hedging their bets by moving into
UltraShorts FTSE Xinhua China 25 Proshares
(FXP) - Get Report
. Seymour said he's sees
Baidu
(BIDU) - Get Report
heading down to $280. It closed at $321.56 today.
Lee said financials were among the worse performers today, with
Capital One Financial
(COF) - Get Report
and
Bank of America
(BAC) - Get Report
struggling with credit card delinquencies. Still, Finerman said she is sticking with BofA as a long-term play because of its potential earnings power.
Najarian noted a lot of put activity in Capital One as investors were looking for a pullback and were getting some of that today.
Adami thinks
Wells Fargo
(WFC) - Get Report
is an interesting play at $24.50.
Lee shifted to consumer and housing stocks which fell today.
Lowe's
(LOW) - Get Report
shares fell more than 10% after it missed analysts estimates. Adami said he was more interested in getting into
Home Depot
(HD) - Get Report
on a pullback.
With oil slipping below $66 a barrel, Seymour said the commodity will continue to struggle along with the rest of the commodities. He said the dollar index is hurting all the commodities.
With talk this past weekend from Obama's chief advisors that the public insurer option might be dropped, health insurers got a boost. Finerman said the industry did a masterful job of "pr spin" and allowed the issue to implode.
Lee brought in Peter Schiff, president of Euro Pacific Capital and a noted bear. He said the market is headed lower because it is overextended and the economy is in worse shape than it was six months to a year ago.
He said the dollar-equity trade will decouple, with the dollar falling in tandem to equities. He said he sees housing prices dropping 50% from here.
He said the best trades are overseas. He is buying foreign stocks and getting out of the dollar. He said the U.S. markets won't get better until stocks reflect the valuation that makes sense from a long-term perspective.
Shifting to tech on a relief play, Pip Coburn, CEO of Coburn Ventures, said he liked
Apple
(AAPL) - Get Report
,
Ansys
(ANSS) - Get Report
,
Sybase
( SY) and
Adobe
( ADB) as long-term plays.
Lee invited Brian Markison, CEO of
King Pharma
( KG) to talk about the potential of Embeda, a pain killer that has won FDA approval. He declined to say whether the pain killer, which is designed to reduce abuse by users, will hit $300 million in sales in 2012.
However, he said the company's future looks bright with Embeda and other new products in its pipeline.
Jeff Tomasulo, a senior trader with SMB Capital, talked briefly about
IBM
(IBM) - Get Report
as a great trading stock for investors to make money in the $116-to- $120 range. "You could have made four bucks over the last three weeks with that trade," he said.
Seymour said he likes
Exxon
(XOM) - Get Report
in the range of $66 and $74, calling it a "fantastic" company with $34 billion in cash and stable oil prices. Adami liked
Intel
(INTC) - Get Report
between $16.50 and $16.75. Finerman stuck with
Pride International
( PDE), and Najarian said he liked
Microsoft
(MSFT) - Get Report
.
In the final trades, Seymour liked
U.S. Steel
(X) - Get Report
at $38. Adami liked King Pharma at $38; Finerman liked Pride International and Najarian liked Microsoft.
-- Written by David Tong in San Francisco
"Check out
"'Fast Money'Portfolios of the Week" on Stockpickr every Thursday.