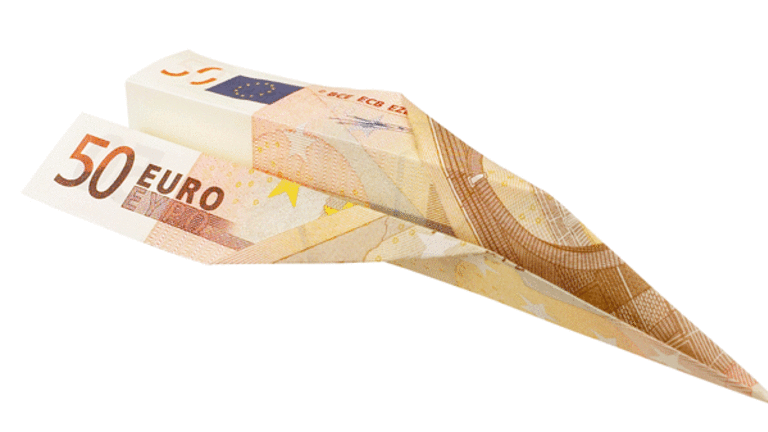 'Fast Money' Recap: Rush to Commodities
Joe Terranova sees a strong fourth quarter for commodities.
Joe Terranova sees a strong fourth quarter for commodities.
NEW YORK (
) -- The markets picked up where they left off before the holiday weekend.
The
Dow Jones Industrial Average
rose 56.07, or 0.59%, to 9497.34, and the
S&P 500
added 8.99, or 0.88%, to 1025.39. The
Nasdaq
was up 18.99, or 0.94%, to 2037.77.
Guy Adami, who acknowledged that he's been "clearly wrong," said on
CNBC
's "Fast Money" TV show that it was an impressive day. "Everyone seemed to have come in racheting things higher," he said. "The market is defying gravity so far."
For a breakout of some stocks from a recent "Fast Money" TV show,check out Dan Fitzpatrick's "3 Stocks I Saw on TV."
3 Stocks I Saw onTV
varconfig = new Array(); config<BRACKET>"videoId"</BRACKET> = 37839746001;config<BRACKET>"playerTag"</BRACKET> = "TSCM Embedded Video Player";config<BRACKET>"autoStart"</BRACKET> = false; config<BRACKET>"preloadBackColor"</BRACKET> = "#FFFFFF";config<BRACKET>"useOverlayMenu"</BRACKET> = "false"; config<BRACKET>"width"</BRACKET> = 265;config<BRACKET>"height"</BRACKET> = 255; config<BRACKET>"playerId"</BRACKET> = 1243645856;createExperience(config, 8);
Joe Terranova said that one reason why the market is moving higher is that despite a bearish sentiment, money managers have to put their money to work.
Pete Najarian said the financials were particularly strong, with
Goldman Sachs
(GS) - Get Report
trading at $167.
Adami noted that
Hewlett Packard
(HPQ) - Get Report
, which closed at $45.58, was trading at its highest levels since last September.
Melissa Lee, the moderator of the show, shifted to oil, which gained 4% for the day. Terranova said most money managers want to be in the energy space after a significant drawdown in inventory in August.
With gold hitting $1,000 an ounce today, Terranova said everything lines up for gold to move higher for the next four months before it tops out in January or February.
Terranova said there also will be continuing underlying support for copper, aluminum and oil so long as the dollar remains weak. Adami had high praise for
Walter Industries
(WLT)
, which he says will continue to move higher. In the past six months, it is up more than 260%.
Najarian said coal names, including Walter and
Peabody
(BTU) - Get Report
, have also been "on fire." He advised investors in
Freeport McMoRan
(FCX) - Get Report
to buy some puts because they are at the cheapest levels in two years.
Taking a look at commodities from a larger perspective, Terranova said commodities are entering into a "perfect storm." He expects them to do well in the fourth quarter, and he said central banks around the globe are seeking diversification and want to own something other than U.S. assets.
Adami had mixed opinions about some breaking news on
Barrick Gold
(ABX)
announcing plans to use $1.8 billion from stock sales to eliminate back gold hedges. He said it could be interpreted as positive or negative for gold.
CNBC
reporter Rick Santani said it doesn't make sense to buy gold at these levels.
AIG
(AIG) - Get Report
was knocked down 11% today after Credit Suisse analyst Thomas Gallagher said he believed there was no common equity value in the stock.
Gallagher said that shareholders are caught in a squeeze with the $87 billion the company owes to the federal government and what assets it can sell. He said the company's most valuable properties are its foreign life insurance businesses and its global property casualty insurance business.
Where will oil be at the close of the year? Bradley Samples, Summit Energy commodity analyst, sees oil at between $80 to $90 by year's end, but not above $100. He based his forecast on a V or U shape recovery. He said crude could plunge to $50 if it's a double-dipped recession.
Apple
(AAPL) - Get Report
hit a new 52-week ahead of its new products show on Wednesday.
Mike Abramsky, RBC Capital Markets analyst, said he expects to see a launch and revitalization of Apple's iPods and a new version of iTunes. He does not expect to see a tablet or notebook at the event. He said the show is all about Apple's efforts to maintain its leadership of MP3's and the iPhone.
On the prop desk, Karen Finerman zeroed in on
Ingersoll-Rand
(IR) - Get Report
which chose the worst time to transform itself to one heavily tied to commercial and residential construction with very expensive financing. She said the company has managed to survive by squeezing something out of the business and refinancing some of its debt.
Daniel Clifton, head of policy research for Strategas, doesn't think much of Obama's chances of getting its public option plank of its health care reform package through Congress. "The votes aren't there," he said.
He said Obama will give it one last push in a major address this week, as he tries to rally his party in the face of internal discord. He said the final version of the bill will deal more with coverage, individual mandates and increased subsidies. He said he would be buying managed care names on dips.
In the final trades, Terranova liked
Weatherford
(WFT) - Get Report
. Adami said to consider
URS
(URS)
. Finerman said she liked
Becton Dickinson
(BDX) - Get Report
while Najarian said investors might take some off the table with
Bucyrus
( BUCY).
-- Written by David Tong in San Francisco
"Check out
"'Fast Money'Portfolios of the Week" on Stockpickr every Thursday.
Follow TheStreet.com on
Twitter
and become a fan on