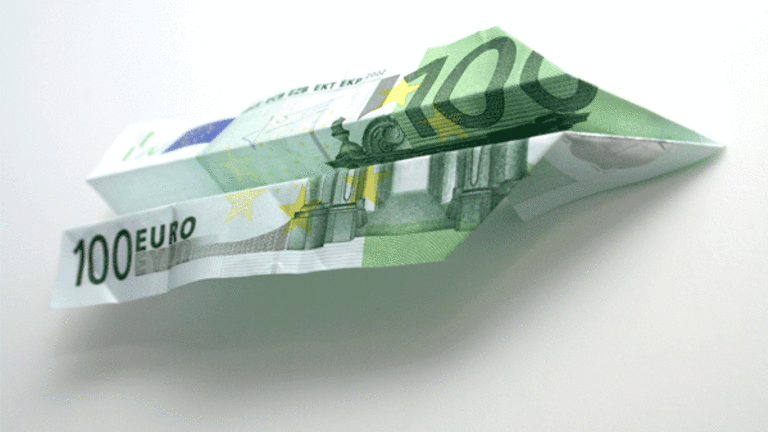 'Fast Money' Recap: Rough All Around
The trading panel looks at the post-election beating in the market.
Dylan Ratigan hosted CNBC's "Fast Money" show Wednesday night. He began the show with a discussion of the 5% drop in the S&P 500. Ratigan said viewers can blame today's selloff on a post-election hangover, huge cutbacks in the steel industry that do not bode well for the economy and anticipated job losses that could be reported this Friday.
Jeff Macke said this was a really bad day on a fundamental and technical basis. He pointed out that the CEO of
ArcelorMittal
(MT) - Get Arcelor Mittal NY Registry Shares NEW Report
, which makes 10% of the steel in the entire world, said that this is the worst crisis since the Great Depression and that global demand is falling off a cliff.
Ratigan mentioned that banks such as
Citigroup
(C) - Get Citigroup Inc. Report
,
Wells Fargo
(WFC) - Get Wells Fargo & Company Report
and
JPMorgan Chase
(JPM) - Get JP Morgan Chase & Co. Report
were slammed today.
Guy Adami mentioned that Meredith Whitman's comments on bank stocks during
CNBC's
"Closing Bell" segment also scared people. Whitman said she liked Wells Fargo, but she liked it $10 lower from here.
Pete Najarian explained that stocks such as
CONSOL Energy
(CNX) - Get CNX Resources Corporation Report
and
First Solar
(FSLR) - Get First Solar Inc. Report
were up huge coming into the election. He says "these are the stocks that led us down today."
CNBC's
Jim Goldman joined the traders to discuss
Cisco Systems'
(CSCO) - Get Cisco Systems Inc. Report
earnings report. He said Cisco CEO John Chambers told investors on the company's conference call that Cisco saw a 9% decrease in orders year over year for October. Cisco also said it expects to see a decrease in revenue of 5% to 10% for the second quarter. Goldman told viewers the company plans to pause hiring and cut expenses by as much as $1 billion for 2009.
Ratigan asked the traders if the drop-offs in business demand during October were just a function of massive volatility or an indication of what is to come in the months ahead. Adami said it's more a function of "things are that bad." Macke says "we've smacked directly into a wall, and the growth story is gone." Finerman said "even if it's only gone for the moment, it's still pretty bad."
Ratigan questioned the traders as to how bearish they are on equity prices from here, considering the rapidly slowing economy. Finerman said equity prices are already pricing in a "severe recession." She mentioned that she likes some energy stocks, but she is short the
Oil Service HOLDRs
(OIH) - Get VanEck Oil Services ETF Report
and short crude oil against it.
Ratigan moved the discussion to what caused the selloff in the stock market today. Najarian said today's market action was profit-taking. He pointed out the chemical names such as
Dow Chemical
,
Eastman Chemical
(EMN) - Get Eastman Chemical Company Report
and
DuPont
(DD) - Get DuPont de Nemours Inc. Report
were down 40% to 50% in just five weeks and then bounced big.
Macke said the only way to play this market is "not at all" or "take profits fast." Adami said going forward people will now be better investors, after what they have seen the last six months.
Hedge Fund Hiatus
Joe Terranova of Virtus Investment Partners joined the crew to discuss his thoughts on the market. He says "hedge funds have pulled out of the market, and they probably won't come back until the beginning of January." He said crude oil can't rally or make a recovery because the speculative money and volume has left the market.
New Treasury
CNBC's
Steve Liesman joined the crew to talk about who might become the next Treasury Secretary. Liesman said Larry Summers works at a hedge fund and Robert Rubin makes a lot of money at Citigroup, so there is an issue if they would be the best choice. He says "Summer's bag of tricks isn't much different than Hank Paulson's or Ben Bernanke's bag of tricks." Finerman said Summers would be an excellent choice.
Obama's Move
The traders spoke with Andrew Parmentier, FBR policy analyst about what Obama's next steps will be. He explained that Obama is coming in on Jan. 20, and most of the money from the TARP Plan will be gone by the time he gets in. He said the remaining amounts will go to the non-bank banks such as
Prudential Financial
(PRU) - Get Prudential Financial Inc. Report
and
MetLife
(MET) - Get MetLife Inc. Report
.
Parmentier explained that Democrats will pump a ton of money into Medicaid. He told viewers to look at
Molina Healthcare
(MOH) - Get Molina Healthcare Inc Report
,
Amerigroup
(AGP)
,
Centene
(CNC) - Get Centene Corporation Report
,
Affymetrix
(AFFX)
and
UnitedHealth Group
(UNH) - Get UnitedHealth Group Incorporated (DE) Report
.
Trader Radar
Shares of First Solar were among the most actively traded names on the
Nasdaq
on Wednesday.
Final Trade
Finerman recommended getting long
Transocean
(RIG) - Get Transocean Ltd (Switzerland) Report
and short the
United States Oil Fund
(USO) - Get United States Oil Fund Report
. Najarian picked
Yahoo!
(YHOO)
.
This article was written by a staff member of TheStreet.com.